Bands/Musicians

Famous Band Reunions: Love 'Em or Hate 'Em?

1.2k votes
320 voters
5.2k views
16 items
List Rules Music aficionados only: vote up the reunions you loved and vote down the ones you wish never happened.
We hope you love the products we recommend! Just so you know, Ranker may collect a share of sales or other compensation from the links on this page. Oh, and FYI — prices are accurate and items in stock as of time of publication.
It's the thing a lot of broken-up or on-hiatus bands do these days: get back together, and either go on a nostalgia tour and play the old favorites, or record new material and go on tour to promote it. Some reunions have been great - say what you want about The Eagles but their 1994
Hell Freezes Over
reunion was pretty solid - while others leave fans wanting more - we're looking at you, At The Drive-In. Some leave us baffled, either because we never thought it would happen in a million years (Ozzy rejoining Black Sabbath, Slash signing on for a Guns N' Roses tour with Axl Rose) or because they came right on the heels of the band's break-up (the "newly" reunited LCD Soundsystem, anyone?). Whatever the flavor, here are 15 notable band reunions from the last couple of decades.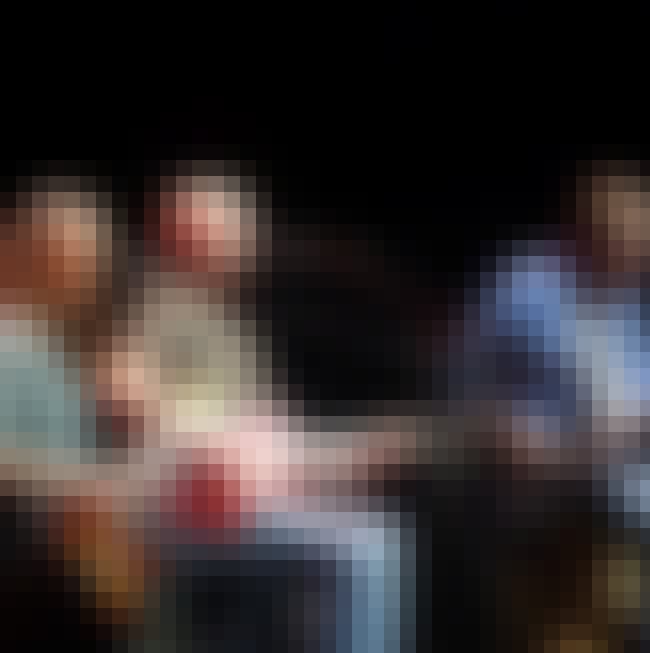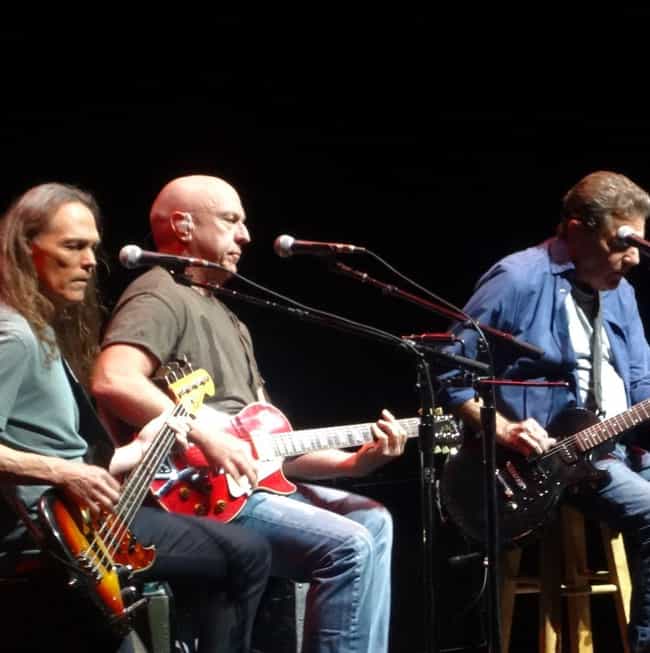 Up until 1994, Don Henley, singer and songwriter for The Eagles, said the band would get back together "when Hell froze over." That must have been what happened, because
The Long Run
-era line-up of the band - Henley, Glenn Frey, Joe Walsh, Don Felder, and Timothy B. Schmitt - reunited for a tour. The subsequent live disc was appropriately titled
Hell Freezes Over
. Since that time, the band has toured sporadically with more or less the same line-up. With the death of Glenn Frey in early 2016, however, it seems the long run is finally over for The Eagles: after a tribute appearance on the Grammys, Henley
stated
, "I don't think you'll be seeing us performing again."
Genres (Music): Rhythm and blues
Albums: Trying to Get to You / Please, Please, Kiss Them for Me / Ladies in the Sky
Also Ranked
#16 on Bands Or Artists With Five Great Albums
#7 on Acts You'd Like To See As The Super Bowl Half Time Show
#12 on Which Bands Or Musicians Do You Most Want To See Before They (Or You) Kick The Bucket?
#2 on The Best Bands With Animal Names


Love or hate?
see more on The Eagles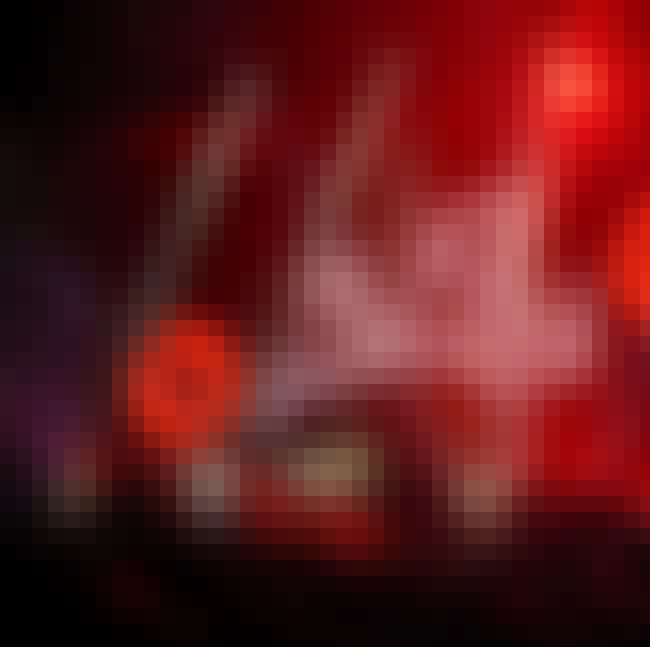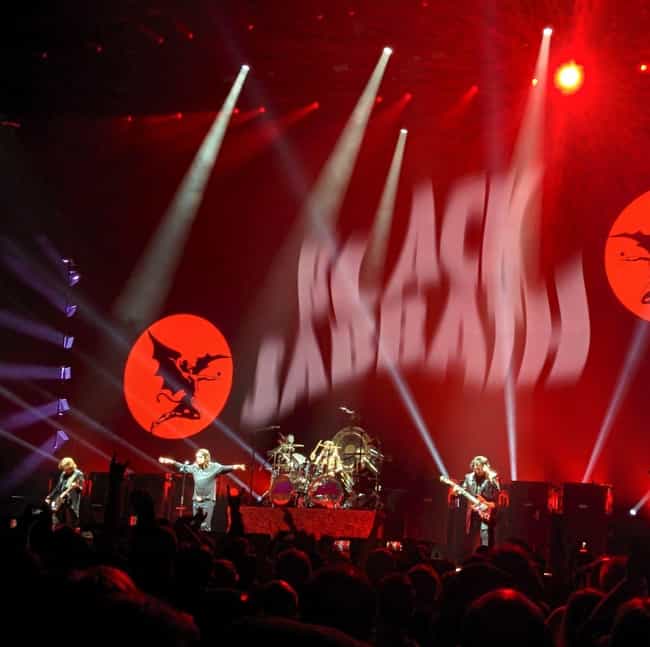 In 2011, original Black Sabbath members Tommy Iommi, Geezer Butler, Bill Ward and Ozzy Osbourne announced they would reunite for a new album and a tour, sending waves of elation throughout the music world. These plans were derailed when Iommi was diagnosed with lymphoma in early 2012. Following this, Ward announced he was abandoning the reunion due to
contractual complaints
(translation: he wasn't getting paid very well). Plans went ahead without Ward, as the other members recruited Rage Against The Machine drummer Brad Wilke as a replacement. Together they recorded the album
13
and toured throughout 2013. It was recently announced that Iommi, Butler and Osbourne would embark on a farewell tour titled The End in the summer of 2016, though there's no word on who their drummer will be (it probably won't be Ward, though).
Genres (Music): Doom metal, Blues-rock, Power metal, Heavy metal, Stoner rock, + more
Albums: Paranoid, Black Sabbath, Heaven and Hell, Vol. 4, Master of Reality, + more
Also Ranked
#23 on The Greatest Musical Artists of All Time
#16 on The Best Rock Bands of All Time
#3 on The Greatest Heavy Metal Bands
#13 on The Greatest Classic Rock Bands


Love or hate?
see more on Black Sabbath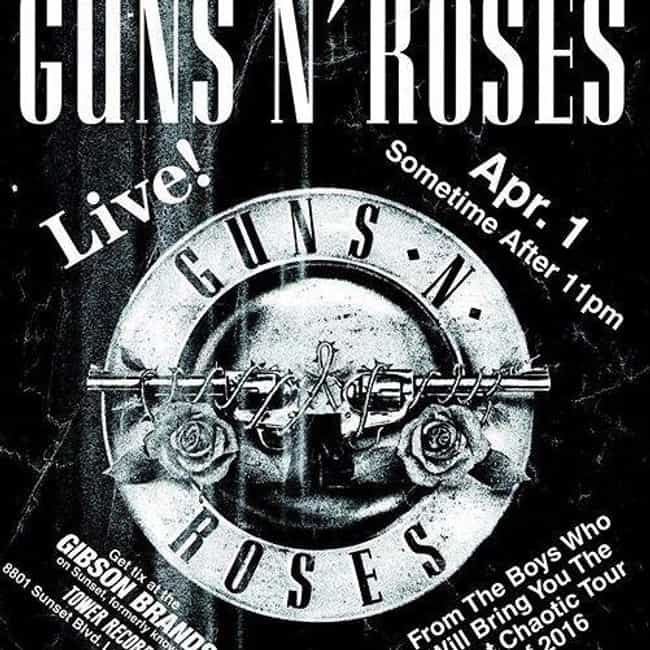 Listen to some crazy, never heard before stories on Axl Rose here
On April 1st 2016, Guns N' Roses officially announced it would reunite for a summer show in Detroit, some 20 years after breaking up
(and no, it wasn't an April Fools joke)
. Some of you may be saying, "So what? GNR have been recording and touring since 2008." Well, we're not talking about the GNR lineup that included Axl Rose and guitarist
Buckethead
. This is the original lineup that recorded seminal GNR albums
Appetite For Destruction
and the
Use Your Illusion
records. Well, almost. Only guitarist Slash and bassist Duff McKagen are set to return, while other classic members - Matt Sorum and Izzy Stradlin among them - have not signed on. Relations between Rose, McKagen and Slash have been icy since the 90s. Whether burying the hatchet is a sign of maturity or a cynical money grab remains to be seen. The partially reunited Guns N' Roses are also set to headline Coachella (that bastion of band reunions) later this year.
Genres (Music): Glam metal, Blues-rock, Rock music, Heavy metal, Rock and roll, + more
Albums: Appetite for Destruction, G N' R Lies, Use Your Illusion I, Chinese Democracy, Use Your Illusion II, + more
Also Ranked
#48 on The Greatest Musical Artists of All Time
#12 on Bands/Artists With Only One Great Album
#19 on The Greatest Musical Artists of the '90s
#11 on The Greatest American Rock Bands


Love or hate?
see more on Guns N' Roses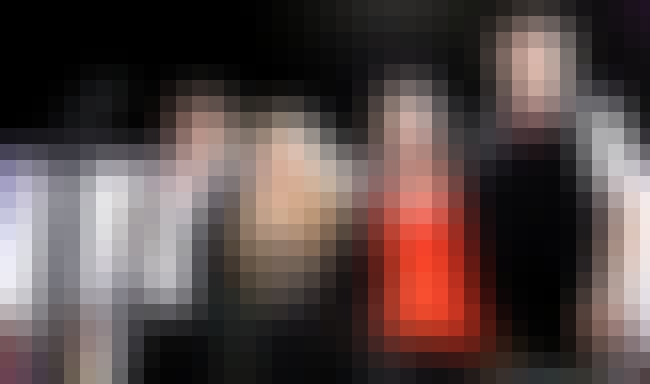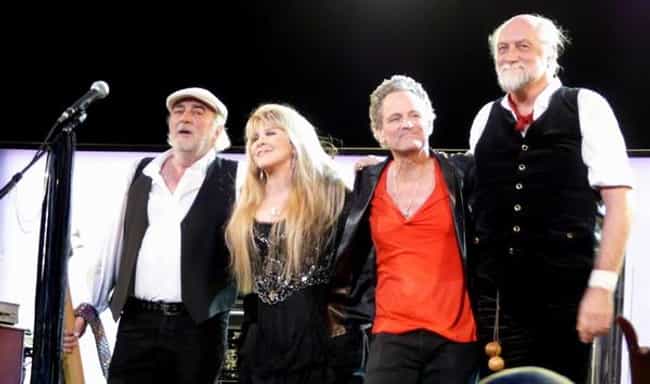 There have been two big reunions of the
Rumours
-era line-up (Stevie Nicks, Lindsay Buckingham, Christine McVie and Mick Fleetwood). The first occurred in 1997 with a highly-televised concert performance and subsequent live album titled
The Dance
, which put Fleetwood Mac back on the charts for the first time in decades. One year later, McVie semi-retired, contributing only slightly to the 2003 album of new Fleetwood Mac material
Say You Will
. For a brief period of time, Sheryl Crow was considered as a replacement, but in 2014 McVie announced she would return to the group to record one last album and accompany the band on a farewell tour. As of 2015, all four members had committed to the album, but there hasn't been any news of the project since then.
Genres (Music): Blues-rock, Pop music, Rock music, Instrumental rock, Pop rock, + more
Albums: Rumours, Fleetwood Mac, Tango in the Night, The Dance, The Original Fleetwood Mac, + more
Also Ranked
#21 on The Greatest Musical Artists of All Time
#25 on The Best Rock Bands of All Time
#15 on The Greatest Classic Rock Bands
#13 on The Greatest American Rock Bands


Love or hate?
see more on Fleetwood Mac