Comics
The Best Storylines Every Batwoman Fan Should Read

93 votes
14 voters
20 items
List Rules Vote up the batwoman comic book story arcs every fan must read
Thanks to a new television series starring Ruby Rose as Kate Kane, Batwoman has surged in popularity to become the newest member of the Batman family to tear through villains on the small screen. With a new show comes new fans, and unless you've been reading the comics for years, odds are, you don't know much about Batwoman or her backstory. For one thing, the Batwoman on the TV show isn't the original character, and while they are quite different from one another, there's still a connection between the two characters. This list highlights the newest Batwoman in the DC Universe but also touches on some of the Batwoman stories of old.
Because she's been around for decades, there are tons of comic books, great stories, graphic novels, trade paperbacks, comic book issues, story arcs, storylines, and one-shot books about Batwoman, making it hard to determine which is the best of Batwoman's greatest adventures. This list attempts the impossible by narrowing the best down to the top 20.
Check out the stories listed below, and if you see your favorite, vote it up. Then check back to see which of these comics is the best Batwoman story ever told!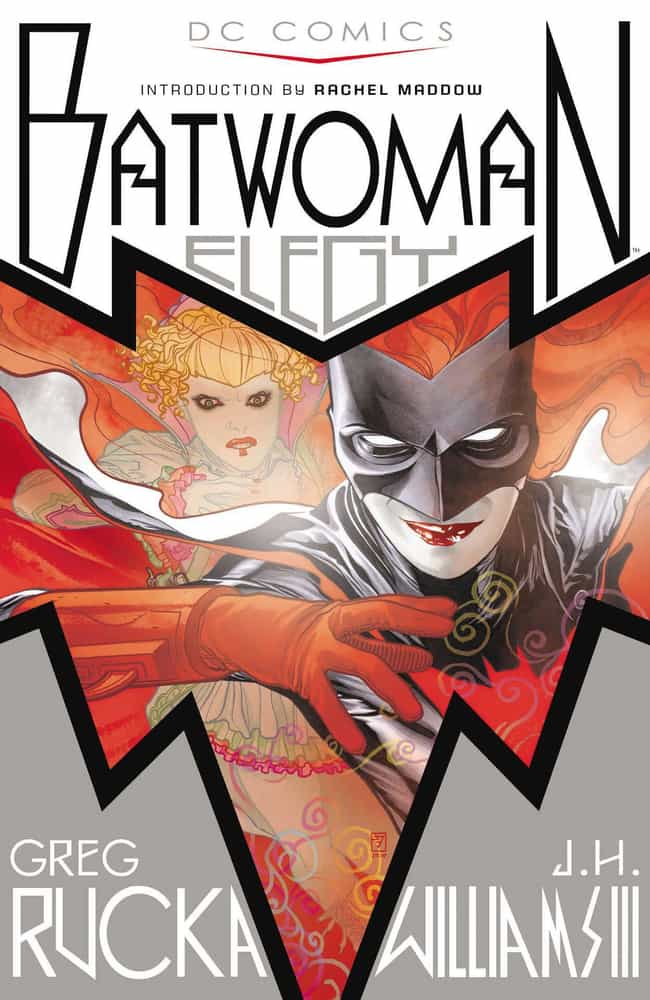 Story Found In: Detective Comics #854-860
When Lewis Carol's infamous Alice shows up in Gotham City, it's up to Batwoman to track the madwoman. Alice sees the real world as a fairy tale, which makes everyone she meets expendable, and that's not good for anybody.
With her plan to poison the denizens of Gotham City with a toxic cloud of gas, Alice has set herself up as one of Batwoman's most threatening foes, but the madwoman has more than just poison gas up her sleeve, and the consequences could change Batwoman's life forever.

Love this story arc?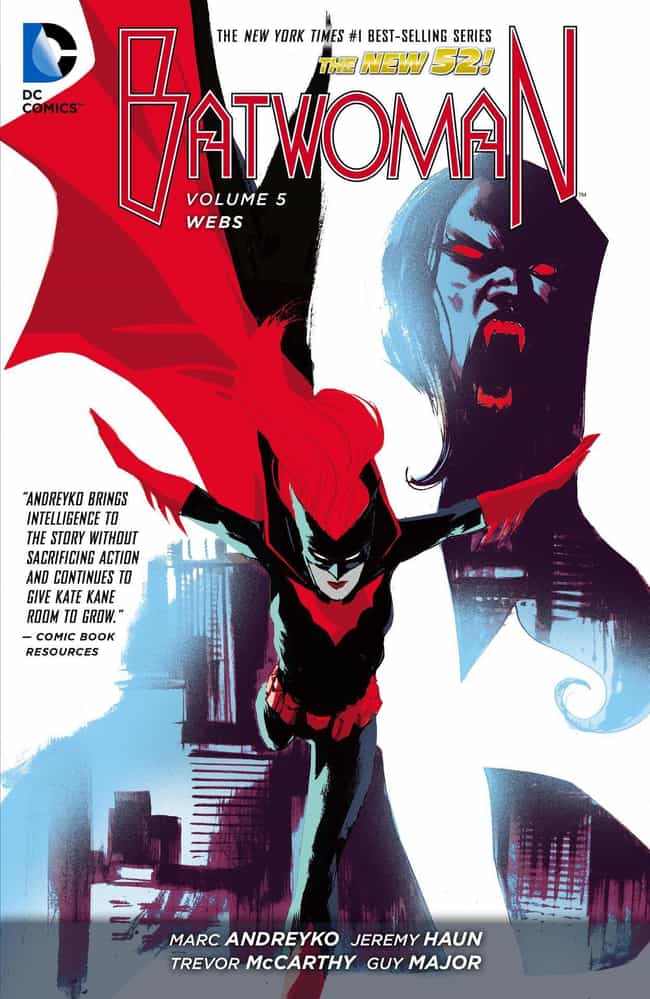 Story Found In: Batwoman Annual #1 and Batwoman #25-34
Ever since Kate donned the cape and cowl, her life has been in a tailspin of beat-em-up battles, intrigue, and superheroism! With no hope of seeing her life's maelstrom of activity slowing down, Kate begins to worry about her personal life as much as her 'professional' one as Batwoman.
Just when she thought things were going her way, Maggie gets a surprising visit from an angry ex-husband! Will they be able to work together to determine what's going on with their personal lives while also trying to uncover the secrets behind the Wolf Spider?

Love this story arc?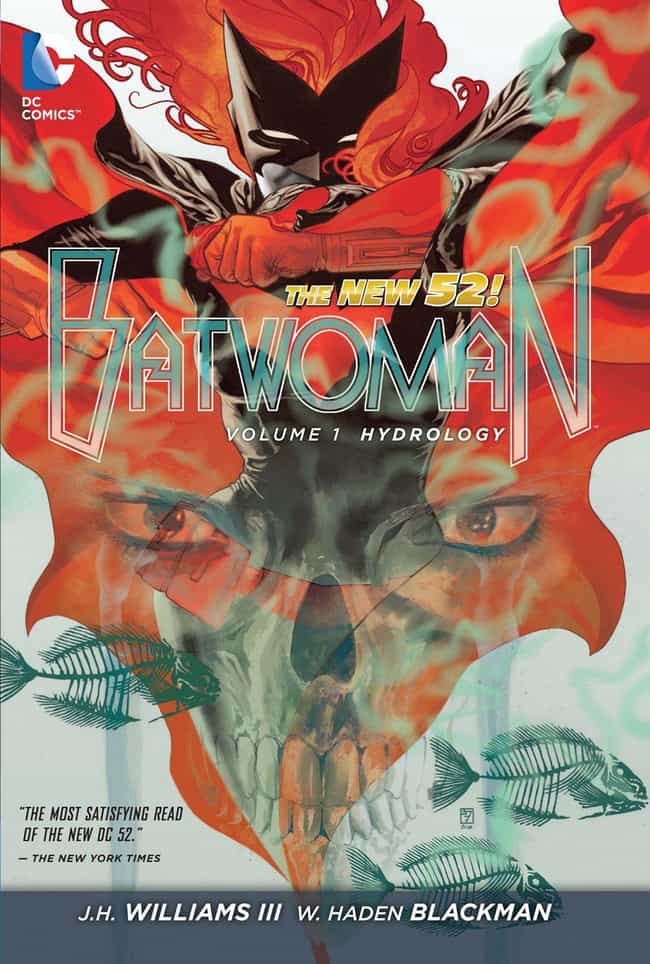 Story Found In: Batwoman #0-5
"Hydrology" kicks off J.H. Williams III and W. Haden Blackman's launch of Batwoman's new series in the New 52. As any new series launch should, this one starts off with deadly challenges and new villains as Batwoman fights to save Gotham City from its dangerous underworld.
Somebody... or something is stealing children from the barrio, and it's not clear what they are being taken for. Meanwhile, Kate's cousin, Bette, wants to be trained as a potential sidekick, but Kate may have some trouble getting on board as new revelations about her father come around to take her by surprise in this riveting tale!

Love this story arc?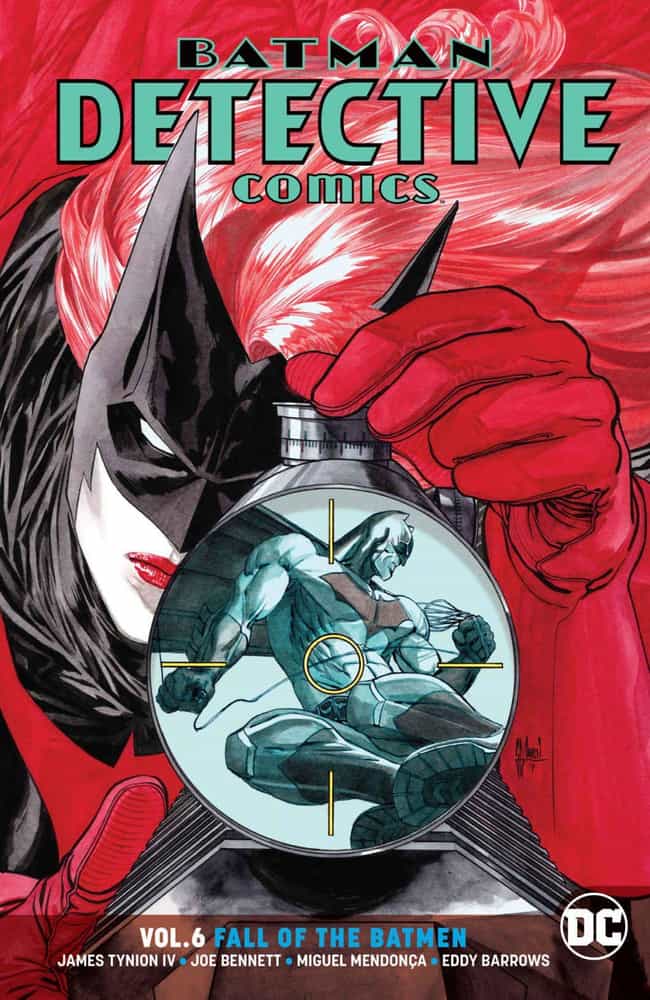 Story Found In: Detective Comics #969-974
Red Robin has returned to Gotham, and he's back to his old ways, going after Stephanie Brown, aka, The Spoiler. They have teamed up with Batwoman, Clayface, Batwing, and Azrael the Orphan to help Batman take on a serious threat to the vigilantes of Gotham City.
As the Victim Syndicate continues to cause problems throughout Gotham, but also to the team Batman has enlisted, things go from bad to worse. Will Batman be able to hold his group together, or will this truly be the "Fall of the Batmen?"

Love this story arc?