watchworthy
presents
Pretty Good Horror Movies That Take Place At The Beach

Updated September 13, 2019
197 votes
57 voters
2.1k views
12 items
List Rules Vote up the beach horror movies that might scare you out of the water.
Beach horror is great for all types. If you love the beach, you probably enjoy a bit of nautical whimsy with your gore. If you hate the beach, you most likely get a kick out of seeing everyone have a really terrible time at the beach.
These beach horror films vary between sophisticated and campy, high-quality and cheap, and there's surely something for every horror fan. The definition of "beach" is loose: If it takes place in a body of water, on the sand, or during the summer in a beachfront community, it qualifies as beach horror.
Unless you're feeling daring and masochistic, it may not be advisable to watch any of these films before your honeymoon, sailing trip, or family vacation.
Data-driven recommendations based on voting from over 40 million monthly visits to Ranker.
Try the free app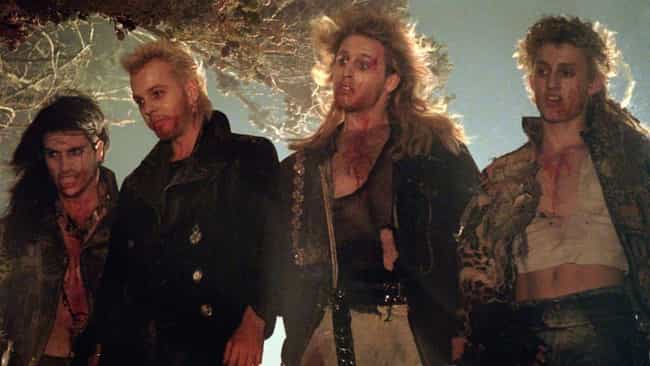 Northern California appears to be a hotbed for beach bloodshed.
The Lost Boys tests the fortitude of brothers Michael (Jason Patric) and Sam (Corey Haim), as Michael is unknowingly turned into a vampire by his crush's boyfriend, David. The boys must find the head vampire to break the curse and return Michael and the other half-vampires to their human state without being fully turned themselves.
Actors: Kiefer Sutherland, Corey Feldman, Corey Haim, Jami Gertz, Dianne Wiest, + more
Released: 1987
Directed by: Joel Schumacher

Scary fun at the beach?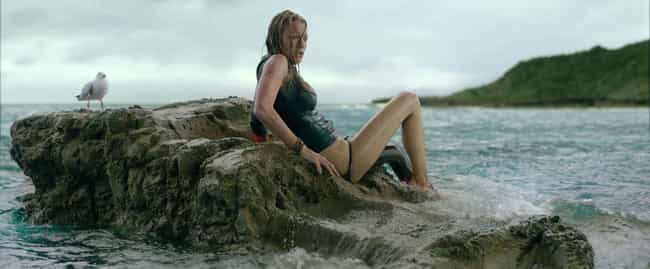 This survival horror film starring Blake Lively does not take place on the beach so much as approximately 600 feet from it. But the ocean is only Nancy Adams's second-worst enemy - just behind the bloodthirsty great white shark that mercilessly pursues her.
To take her mind off the recent loss of her mother, Nancy takes a trip to Baja California, Mexico, to go surfing. During her final surf of the day, she's knocked off her surfboard by a great white, who delivers a bite to her leg. The rest of the film takes place on a secluded rock off the coast, where Nancy plots how to get back to shore safely. She is alone for nearly the duration of the film, save for a red-billed gull she names "Steven Seagull."
Actors: Blake Lively
Released: 2016
Directed by: Jaume Collet-Serra

Scary fun at the beach?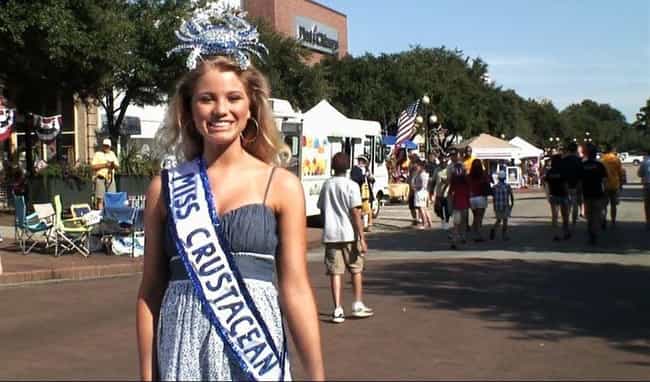 Set in the Chesapeake Bay region of the Maryland Eastern Shore, The Bay combines the fantastical fear of the deep unknown with the entirely realistic fear of mutant macroorganisms crawling into your brain and destroying you from the inside out as you go for a relaxing swim.
The Bay uses convincing found footage to portray the demise of the bayside town of Claridge on one fateful Fourth of July weekend. When researchers find evidence of a highly toxic breed of isopods in the water, the mayor (Frank Deal) keeps the findings secret from the public, fearing widespread panic. The rest of the story is told by individual residents of Claridge through handheld camera recordings and FaceTime transmissions.
Actors: Will Rogers, Kristen Connolly, Andrew Stahl, Jane McNeill, Michael Beasley, + more
Released: 2012
Directed by: Barry Levinson

Scary fun at the beach?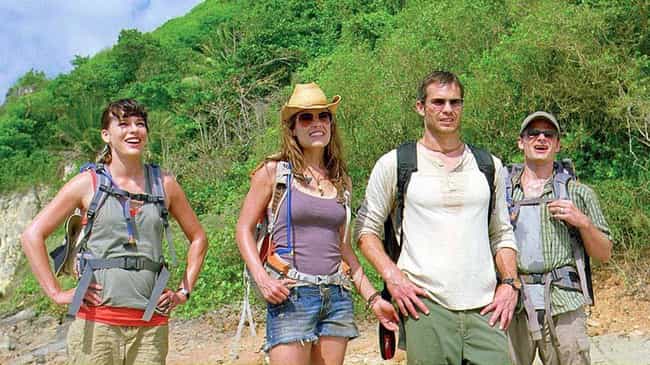 On a remote beach in Hawaii, three couples with mysterious origins cross paths. Cliff (Steve Zahn) and Cydney (Milla Jovovich) encounter hitchhikers Cleo (Marley Eve Shelton) and Kale (Chris Hemsworth) during their travels, but distance themselves from the sketchy pair.
After meeting fellow hikers Nick (Timothy Olyphant) and Gina (Kiele Sanchez) on the trail, Cliff and Cydney learn of a string of slayings that took place on the island. As tensions and suspicions rise, it's only a matter of time before one couple's true nature is revealed.
Actors: Milla Jovovich, Chris Hemsworth, Timothy Olyphant, Marley Shelton, Kiele Sanchez, + more
Released: 2009
Directed by: David Twohy

Scary fun at the beach?