Outdoors
The Best Fishing Poles For Beginners

58 votes
13 voters
15 items
When it comes to choosing a fishing rod for your upcoming trip, it can be difficult determining which one to purchase. Let's face it, there are thousands of different rods to choose from, and each one promises to be the best at catching fish, but not every rod is the same. There are several different types of fishing rods to choose from, so you wouldn't want to take a fly fishing rod on a lake baitcasting trip, or you're never going to catch anything.
While it's impossible to list the very best fishing rods that would work on any upcoming fishing trip, this list does aim to highlight some of the better examples. Most of the different types of rods are listed here, so take a look down below and see if one works best for your next time out on the water. If you are a veteran angler and see fishing rods you've tried and liked, go ahead and vote it up to see which of these fishing poles work best for beginners.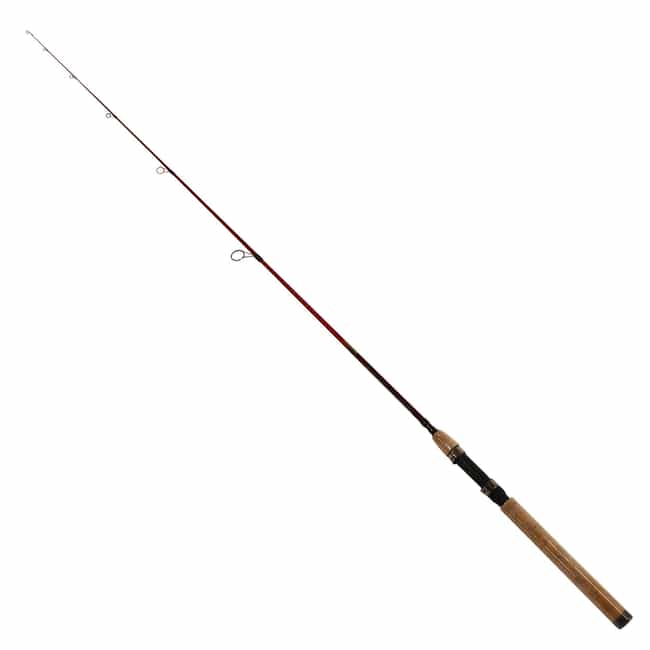 Berkley Cherrywood HD Spinning Fishing Rod
Cost: $20.06 - $43.30 at Walmart
Details: Berkley's line of Cherrywood HD Spinning Fishing rods come in a variety of lengths, so you have 11 different models to choose from. They're relatively inexpensive, which makes getting one of these an excellent option for the beginning fisherman.
You can choose from an ultra-light 4'6" one-piece rod, all the way up to a 7' one or two-piece rod. Determining which one is right for your needs will depend on your preference and size. The smaller rods are best for children, while the longer ones are suited for all kinds of people.

Good starter rod?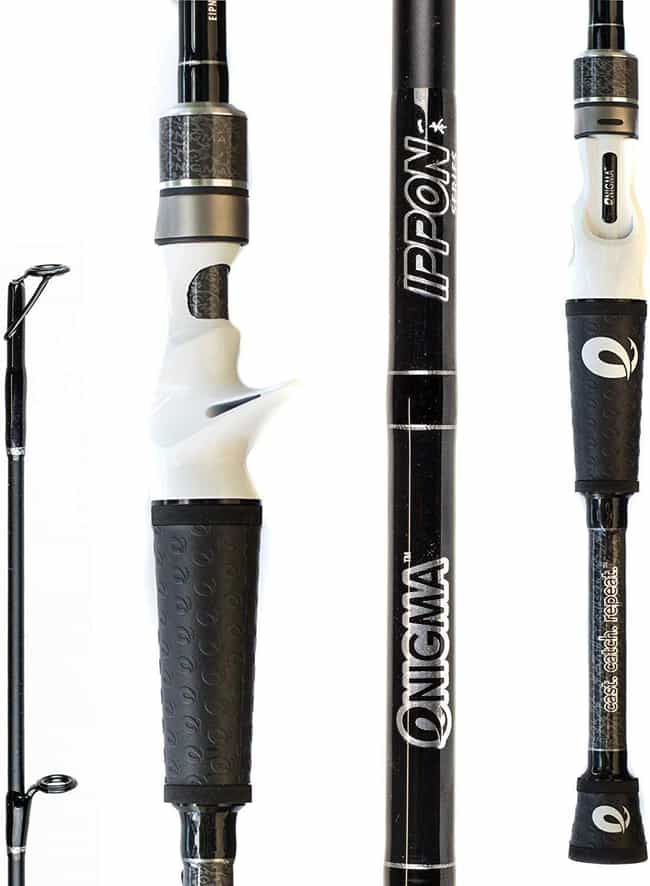 Enigma Fishing IPPON Pro Tournament Series Bass Fishing Rods
Cost: $119.97 on Amazon
Details: Enigma Fishing's IPPON Pro Tournament Series Bass Fishing rod features Japanese Torray graphite, and comes in ten models. You can choose from between 6'6" to up to a 7'6" model.
Each IPPON comes in its own storage case, so you won't have to worry about protecting your rod when it's not in use. These rods also feature an E-Grip golf-club style handle, which makes them both comfortable and easy to hold onto when you land an amazing catch!

Good starter rod?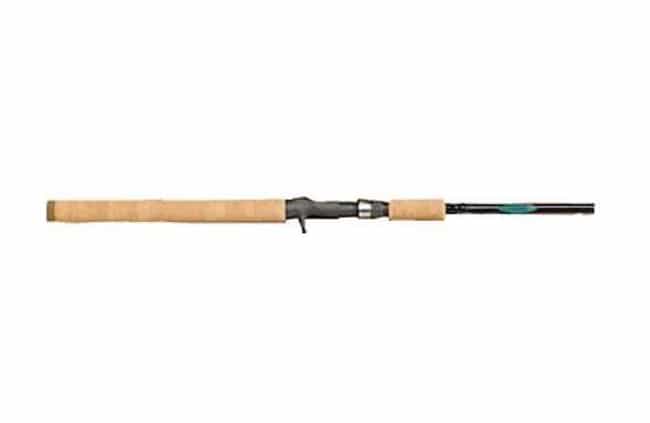 St. Croix Premier Muskie Casting Rod
Cost: $179.99 at Cabela's
Details: St. Croix's Premier Muskie Casting rod is an excellent rod for the beginner fisherman. These rods are constructed from premium-quality SCII graphite and have a Fuji® reel seat.
The rod length comes in at 7' and is rated as having "Extra Heavy" power and fast action. The rod supports a line weight of 50 to 100, and a lure weight of between three and eight ounces. The rod is of single-piece construction and is incredibly sturdy while remaining flexible and easy to use.

Good starter rod?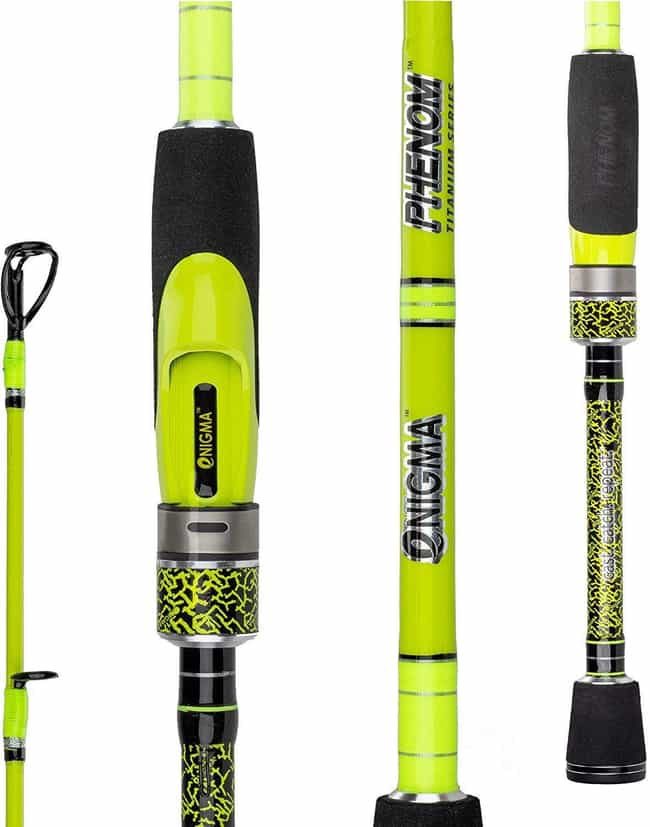 Enigma Fishing Phenom Titanium Gen2 High-Performance Bass Fishing Rods
Cost: $99.97 on Amazon
Details: Enigma Fishing's Phenom Titanium Gen2 High-Performance fishing rod is perfect for any new angler looking to land a tournament-worthy bass. The Japanese Toray high modulus 30-ton graphite blanks coupled with the alps guides and quality Eva grip make these rods easy to use and hold for long periods of time.
You know you're getting quality with an Enigma Fishing rod, and these come at a price that makes sense for anyone looking to break into the sport.
Good starter rod?