film

The Best Bellamy Young Movies

27 votes
9 voters
1.8k views
9 items
Follow
List Rules Vote for your favorite movies, regardless of critic reviews or how big the role was.
List of the best Bellamy Young movies, ranked best to worst with movie trailers when available. Bellamy Young's highest grossing movies have received a lot of accolades over the years, earning millions upon millions around the world. The order of these top Bellamy Young movies is decided by how many votes they receive, so only highly rated Bellamy Young movies will be at the top of the list. Bellamy Young has been in a lot of films, so people often debate each other over what the greatest Bellamy Young movie of all time is. If you and a friend are arguing about this then use this list of the most entertaining Bellamy Young films to end the squabble once and for all.
If you think the best Bellamy Young role isn't at the top, then upvote it so it has the chance to become number one. The greatest Bellamy Young performances didn't necessarily come from the best movies, but in most cases they go hand in hand.
The list you're viewing is made up of many different films, like The Cottage and Larceny.
"This list answers the questions, "What are the best Bellamy Young movies?" and "What are the greatest Bellamy Young roles of all time?"
Is Bellamy Young your favorite person to watch on the big screen? You might also want to vote on our best Kerry Washington and Angela Bassett films lists too.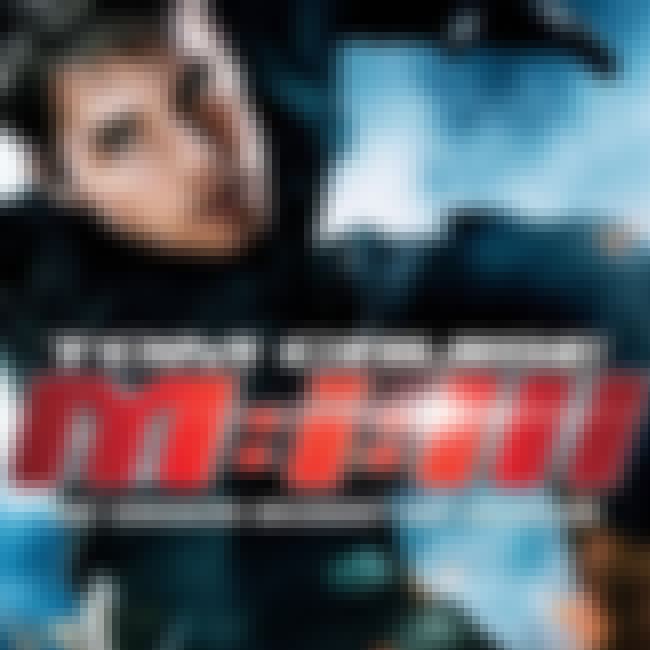 Mission: Impossible III is a 2006 American action spy film co-written and directed by J.J. Abrams, his first film as a director, starring Tom Cruise, who also served as a producer, in the role of IMF agent Ethan Hunt. The film was first released on April 26, 2006, at the Tribeca Film Festival, and widely released in the United States on May 5, 2006. The film was a box office success, and it received mostly positive critical reviews. The film is the third installment of the Mission: Impossible film series and was preceded by Mission: Impossible II and followed by Mission: Impossible – Ghost Protocol and Mission: Impossible – Rogue Nation. Ethan Hunt has retired from field work for the ...more on Wikipedia
Actors: Maggie Q, Keri Russell, Michelle Monaghan, Philip Seymour Hoffman, Jonathan Rhys Meyers, + more
Initial Release: 2006
Directed by: J.J. Abrams
Also Ranked
#19 on The Best Third Films In A Movie Series
#21 on The Greatest Movies About CIA Agents & Operatives
#14 on The All-Time Best Tom Cruise Movies
#25 on The Best Movies Based on TV Shows

Agree or disagree?
see more on Mission: Impossible III
"Darren and Annie have an enviable relationship built on love, trust, and communication. After seven years of marriage, they wouldn't change their relationship one bit. They still enjoy each other's company and laugh at each other's jokes, but, unfortunately, they can't remember the last time they had sex. When a dinner party conversation leads to an honest discussion about the state of their love life, and a bikini photo shoot leads to crossword puzzles instead of sex, they begin to flirt with a way to spice things up. The deal: one night of no-strings-attached sex with a stranger for each of them. Can one night of freedom be just what they need? With a keen eye and fresh take, Katie ...more on Wikipedia
Actors: Dax Shepard, Bellamy Young, Katie Aselton, Joshua Leonard, Ken Kennedy, + more
Initial Release: 2010
Directed by: Katie Aselton
Agree or disagree?
see more on The Freebie
Mission is a 2001 indie film written and directed by Loren Marsh. ...more on Wikipedia
Actors: Sandrine Holt, Bellamy Young, Adam Arkin, Joshua Leonard, Janine Pibal, + more
Initial Release: 2001
Directed by: Loren Marsh
Agree or disagree?
see more on Mission
Joint Body is a 2011 American crime thriller film written and directed by Brian Jun and starring Mark Pellegrino and Alicia Witt. The film is about a convict who is abandoned by his ex-wife and prevented from seeing his young daughter. As a parolee he develops a relationship with a lonely and troubled woman, whom he saves from a violent attack. Once more on the run, he is forced to re-evaluate his freedom as he evades the law and faces demons from his past. The film was shot on location in various small towns in southern Illinois in the United States: Alton, Wood River, East Alton, and Jerseyville. Produced by James Choi, Brian Jun, and Max Velez for 40/West, the film premiered on April 29, ...more on Wikipedia
Actors: Alicia Witt, Mark Pellegrino, Bellamy Young, Tom Guiry, Ryan O'Nan, + more
Initial Release: 2011
Directed by: Brian Jun
Agree or disagree?