Total Nerd
The Best Black Widow Storylines in Comics

55 votes
17 voters
20 items
List Rules Vote up the Black Widow comic book story arcs every fan must read
Black Widow is one of the most interesting characters in the Marvel Universe, and that only has a little to do with Scarlett Johansson's brilliant performance as the highly-trained Soviet assassin in the Marvel Cinematic Universe. Despite that amazing performance, the character has a long history in the Marvel Universe, and at times, she has been both a villain and a hero. Fans of the films already know a lot about Black Widow, but the fans who have been reading about her in comics for years know quite a bit more about the complex hero.
If you're new to the character or are simply looking for some amazing graphic novels, single issues, story arcs, or comic books to read about Black Widow, you've come to the right place! This list highlights the very best Black Widow stories from the pages of Marvel Comics. If you happen to see your favorite story arcs featuring this incredible character's greatest adventures, don't forget to vote it up and vote down the story arcs you don't love. Your votes will detemine the best of Black Widow's storylines ever told in comics!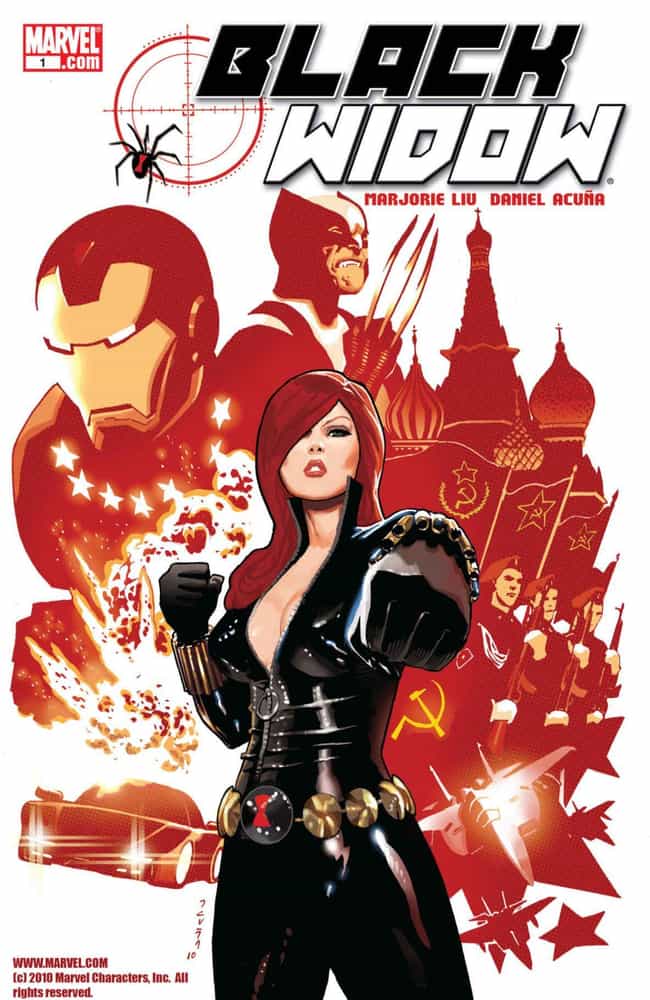 Story Found In: Black Widow (2010) #1-5
After nearly being killed by a mysterious villain, Natasha is framed as a traitor to the rest of her superhero buddies. This puts Natasha on the run for the billionth time, but that's where she works best. Every trick and bit of training comes in handy as she employs all of her espionage skills to evade capture and prove herself innocent.
At the same time, several of her friends work to also prove her innocence as they have become all too familiar with the "frame Natasha for a crime she didn't commit" gambit. Lady Bullseye also makes an appearance as a new adversary for Natasha, and it all unfolds rather nicely in this adventurous tale of deceit and deception!

Is this a great story arc?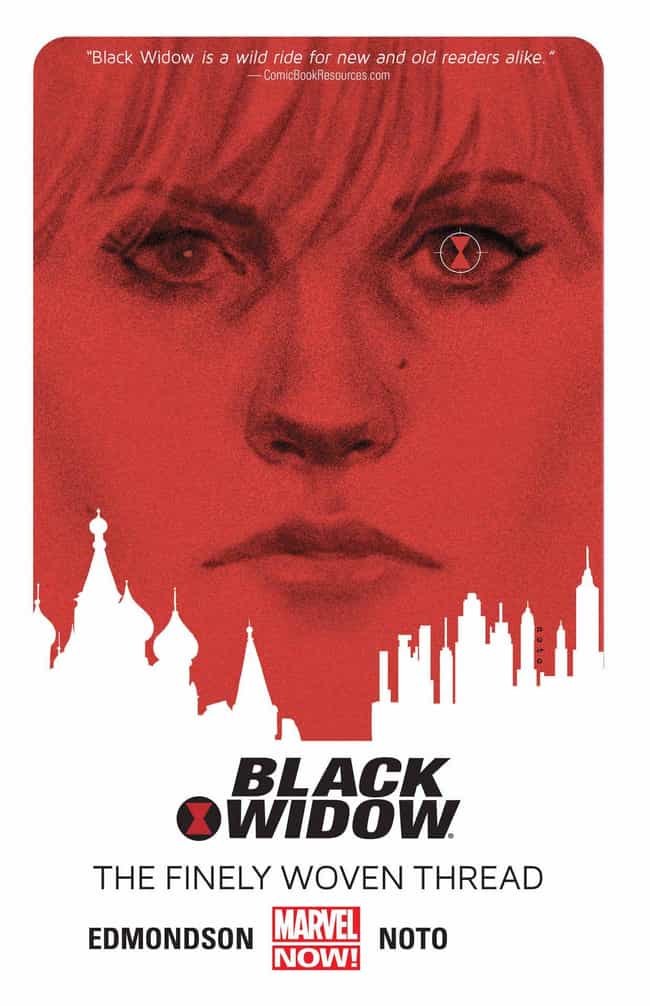 Story Found In: Black Widow #1-6 and All-New Marvel Now! Point One
Early in the game, Black Widow left her life as an assassin behind to join forces with the Avengers, but every now and again, her past comes back to stir things up. In "The Finely Woven Thread," Natasha leaves the Avengers to take on a secret mission of her own, and it puts her up against a new and powerful enemy.
This is easily one of the best stories to feature the character, and it was published as recently as 2014. Featuring the beautiful and captivating artwork of Phil Noto with writer Nathan Edmondson, this is one of those Black Widow stories that no fan should go without reading.

Is this a great story arc?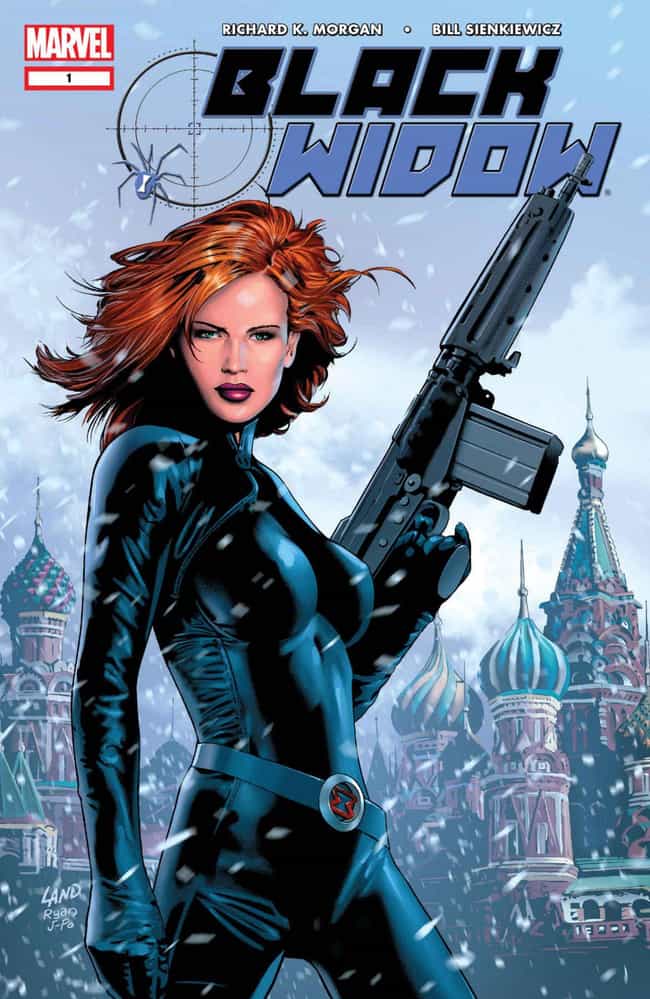 Story Found In: Black Widow (2004) #1-6
Black Widow is one of those characters who is a lot less like James Bond and a lot more like Jason Bourne. This story plays out much like a Jason Bourne adventure in that it's gritty, hard boiled, and incredibly exciting.
After a brief attempt at retirement, an attempt on Natasha's life forces her to return to the one place she most desperately wants to avoid: Russia. There's a reason she prefers to avoid her old stomping grounds, and it all plays out in a brutal fashion that makes for a great story full of intense action and the over-the-top violence you might expect from a Black Widow story.

Is this a great story arc?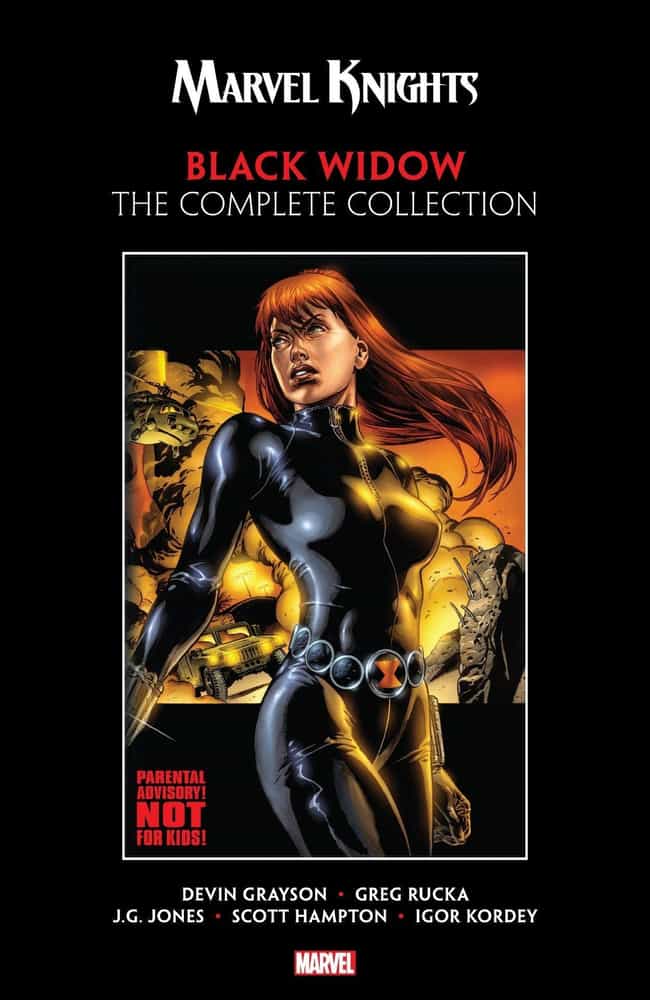 Story Found In: Black Widow (1999) #1-3, Black Widow (2001) #1-3, and Black Widow: Pale Little Spider #1-3
Back in the 1990s, Marvel decided it would be a good idea to thwart the Comics Code of Authority by publishing books that didn't even seek its approval. This is how the Marvel Knights imprint came to life, and it worked as a place that could feature Marvel's more violent and gritty characters without being concerned with all the provisions placed on the rest of the company's books.
Of course, Black Widow was chosen as one of those characters whose story and appeal veered more towards an adult audience. Natasha's adventures have been collected into a single trade paperback, which features some of the stories also covered on this list alongside several more. Her backstory comes into full focus with more definition and detail than ever before in this gritty compendium of espionage and assassination!

Is this a great story arc?