Living

Breakup Tattoo Wins

Let's face it, everyone has made mistakes, some of them of the more permanent and ink related variety than others. Here you'll find a group of folks who found themselves in serious need of some good coverup tattoos after an ex turned about to not be true love, but rather one of life's little mistakes. Or big mistakes. Huge life altering mistakes. Especially after you get their name written on your body in permanent ink.
Among the group of breakup tattoos you'll find here, you'll find a variety of creative ideas that prove that there's more than one way to forget about a relationship gone wrong. Not only will you find some incredibly well done cover-up tattoos, you'll also find a few tattoo touch-ups that decided to takes things in a less subtle direction. Some of the
funny tattoos
you'll find below utilize everything from a void stamp to clever wordplay to make it clear to the world that their ex's ship has sailed.

Patrick Doesn't Appear to Have Panned Out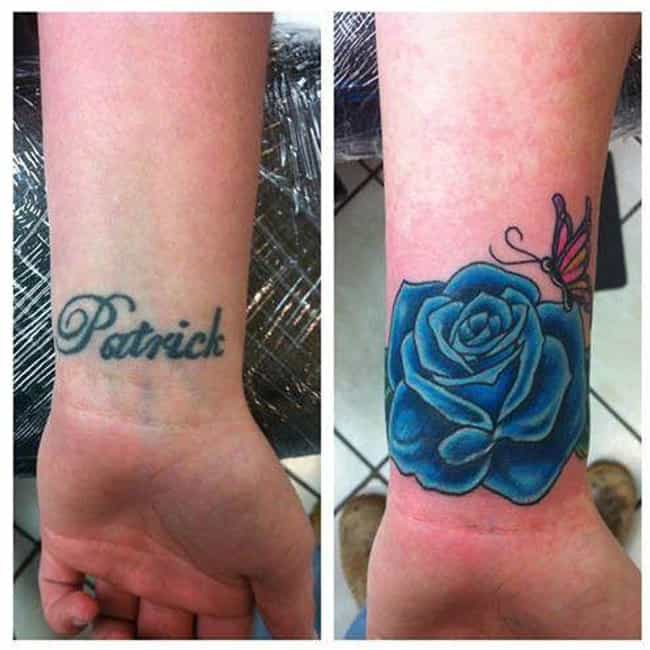 When the Whole Prince to Frog Thing Happens in Reverse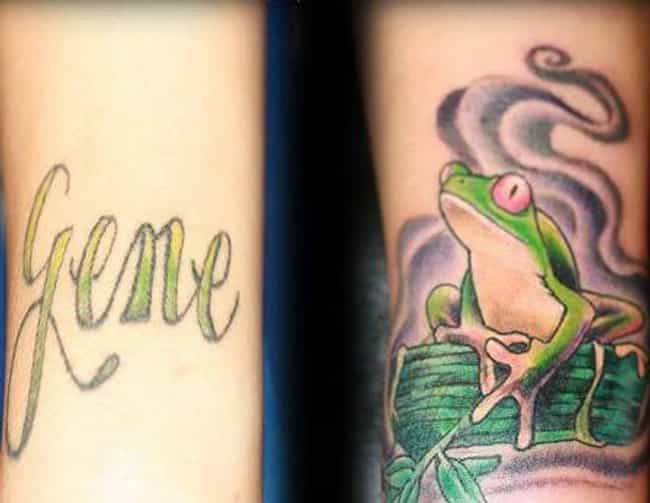 That One Worked Out a Little Too Well