British TV

The Best British Detective Series, Ranked
272.1k votes
27.1k voters
973.6k views
97 items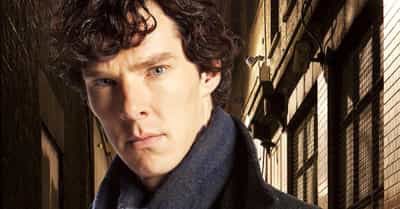 This list of the best British detective series is ranked by British TV fans just like you! Who doesn't love a good detective series? It seems like every few months Britain is putting out the newest, most buzzed about detective show on television. This list ranks the all-time top British mystery series, from classic series like Poirot to modern hits like Luther, so you'll always know what to binge watch next. What are the best British detective series of all time tackling the best weekly whodunit mysteries?
From Sherlock toto classic British detective shows like Agatha Christie's Marple, these great British series will have you solving crimes and mysteries along with your favorite TV detectives. Many of the shows listed here are BBC detective series, while other British mysteries debuted on different British networks. In the states, you can catch many of them on your PBS station, while others are streaming on Netflix or available through Acorn TV. No matter how you watch television, you know detective series are some of the best British TV shows out there.
This list features the most popular British detective series including Sherlock, The Last Detective, Agatha Christie's Marple, Foyle's War, Wallander, and Inspector Lewis. Don't see the good British detective shows you love on the list? Add them for other TV fans to vote!
1

Sherlock

Benedict Cumberbatch, Martin Freeman, Una Stubbs

Sherlock is a British television crime drama that presents a contemporary adaptation of Sir Arthur Conan Doyle's Sherlock Holmes detective stories. Created by Steven Moffat and Mark Gatiss, it ...more
2

mousenmovie added

Father Brown

Mark Williams, Sorcha Cusack, Alex Price

Father Brown is a British television period drama which began airing on BBC One on 14 January 2013. It features Mark Williams as the eponymous crime-solving Roman Catholic priest. The series is ...more
3

Midsomer Murders

Suzi Quatro, John Nettles, Neil Dudgeon

This is a British television detective drama that has aired on ITV since 1997. The show is based on Caroline Graham's Chief Inspector Barnaby book series, as originally adapted by Anthony ...more
4

Inspector Morse

John Thaw, Peter Woodthorpe, Kevin Whately

Inspector Morse is a British detective drama television series based on a series of novels by Colin Dexter. It starred John Thaw as Chief Inspector Morse and Kevin Whately as Sergeant Lewis. The ...more
5

Death in Paradise

Kris Marshall, Danny John-Jules, Ben Miller

This film is a British-French lighthearted drama television series created by Robert Thorogood, initially starring Ben Miller and Sara Martins, and later starring Kris Marshall and ...more
6
7

Agatha Christie's Poirot

David Suchet, Hugh Fraser, Philip Jackson

Agatha Christie's Poirot is a British television drama that aired on ITV from 8 January 1989 to 13 November 2013. David Suchet stars as the eponymous detective, Agatha Christie's fictional ...more
8

Endeavour

Shaun Evans, Roger Allam, James Bradshaw

Endeavour is a British television detective drama series. It is a prequel to the long-running Inspector Morse and—like that series—is set primarily in Oxford. Shaun Evans portrays a young ...more
9

Vera

Brenda Blethyn, Jon Morrison, David Leon

Vera is a British detective television series based on the works of crime author Ann Cleeves. It stars Brenda Blethyn and is broadcast on ITV and in the United States on public television
10

Inspector Lewis

Kevin Whately, Laurence Fox, Clare Holman

Lewis is a British television detective drama produced for ITV. A spin-off from Inspector Morse, like that series it is set in Oxford. Kevin Whately reprises his character Robert ...more
11

Foyle's War

Michael Kitchen, Honeysuckle Weeks, Anthony Howell

This series is a British detective drama television series set during and shortly after WWII, created by screenwriter and author Anthony Horowitz and commissioned by ITV after the long-running ...more
12

jobill added

Broadchurch

David Tennant, Olivia Colman, Jodie Whittaker

Broadchurch is a British television drama broadcast on ITV. It was created and written by Chris Chibnall and produced by Kudos Film and Television, Shine America, and Imaginary Friends. The ...more
13

Agatha Christie's Marple

Geraldine McEwan, Julia McKenzie, Stephen Churchett

Agatha Christie's Marple is a British ITV television series based on the books and short stories by British crime novelist Agatha Christie. The title character was played by Geraldine McEwan ...more
14

KathyGrieco added

Prime Suspect

Helen Mirren, Zoë Wanamaker, Tom Bell

Prime Suspect is a British police procedural television drama series starring Helen Mirren as Detective Chief Inspector Jane Tennison, one of the first female Detective Chief Inspectors in ...more
15

Shetland

Douglas Henshall, Alison O'Donnell, Steven Robertson

Shetland is a BBC Scotland crime drama television series starring Douglas Henshall as Detective Inspector Jimmy Perez. The story takes place on the Scottish archipelago of Shetland, though much ...more
16

Inspector George Gently

Martin Shaw, Lee Ingleby, Simon Hubbard

Inspector George Gently is a British television series produced by Company Pictures for BBC One, set in the 1960s and based on some of the 46 Inspector Gently novels written by Alan Hunter. The ...more
17

Luther

Idris Elba, Warren Brown, Dermot Crowley

Luther is a British drama series starring Idris Elba as the eponymous character DCI John Luther. Written by Neil Cross, the first series, comprising six one-hour long episodes, premiered on 4 ...more
18

Miss Marple

Joan Hickson, Gwen Watford, David Horovitch

Miss Marple is a British television series based on the Miss Marple murder mystery novels by Agatha Christie. It starred Joan Hickson in the title role, and aired from 1984 to 1992. All 12 ...more
19

Anna Lane added

DCI Banks

Stephen Tompkinson, Jack Deam, Andrea Lowe

DCI Banks is a British crime drama series produced by Left Bank Pictures for the ITV network. The series is based on Peter Robinson's Inspector Alan Banks novels and stars Stephen Tompkinson as ...more
20

Anna Lane added

Happy Valley

Sarah Lancashire, Steve Pemberton, Siobhan Finneran

Happy Valley (BBC One, 2014) is a British crime drama television series created by Sally Wainwright. Catherine Cawood (Sarah Lancashire) is the sergeant on duty when flustered and nervous ...more
21

Miss Fisher's Murder Mysteries

Essie Davis, Nathan Page, Hugo Johnstone-Burt

Miss Fisher's Murder Mysteries is an Australian television drama series. It was first broadcast on ABC on 24 February 2012. The series is based on author Kerry Greenwood's novels and was created ...more
22

Anna Lane added

Scott & Bailey

Suranne Jones, Lesley Sharp, Amelia Bullmore

Scott & Bailey is a British detective drama series that debuted on ITV on 29 May 2011. The programme's main characters are Detective Constable Janet Scott and Detective Constable Rachel ...more
23

The Inspector Lynley Mysteries

Nathaniel Parker, Sharon Small, Lesley Vickerage

The Inspector Lynley Mysteries is a series of BBC television programmes about Detective Inspector Thomas "Tommy" Lynley, 8th Earl of Asherton of Scotland Yard and Detective Sergeant ...more
24

A Touch of Frost

David Jason, Bruce Alexander, John Lyons

A Touch of Frost is a television detective series produced by Yorkshire Television for ITV from 1992 until 2010, initially based on the Frost novels by R. D. Wingfield. Writing credit for the ...more
25

f_hyett added

Whitechapel

Rupert Penry-Jones, Philip Davis, Steve Pemberton

Whitechapel is a British television drama series produced by Carnival Films, in which detectives in London's Whitechapel district dealt with murders which replicated historical crimes. The first ...more