VOTE

The Best Britney Spears Albums of All Time

3.8k votes
718 voters
7k views
10 items
List Rules This list includes studio albums only, so if you add an album make sure it's a proper studio release.
Britney Spears isn't just one of the hottest female pop stars, but also one of the best current singers. List of the best Britney Spears albums, including pictures of the album covers when available. This Britney Spears discography is ranked from best to worst, so the top Britney Spears albums can be found at the top of the list. To make it easy for you, we haven't included Britney Spears singles, EPs, or compilations, so everything you see here should only be studio albums. If you think the greatest Britney Spears album isn't high enough on the list, then be sure to vote for it so it receives the credit it deserves. Make sure you don't just vote for critically acclaimed albums; if you have a favorite Britney Spears album, then vote it up, even if it's not necessarily the most popular.
If you want to know, "What is the Best Britney Spears album of all time?" or "What are the top Britney Spears albums?" then this list will answer your questions. List contains albums like Oops!...I Did It Again, In the Zone.
This list of popular Britney Spears CDs has been voted on by music fans around the world, so the order of this list isn't just one person's opinion. You may want to copy this factual list to build your own just like it, re-rank it to fit your views, then publish it to share with your Facebook friends, Twitter followers or with any other
social networks
you're on.
Ranker may collect a commission from links on this page.
1. Me Against the Music (featuring Madonna)
2. (I Got That) Boom Boom (featuring Ying Yang Twins)
3. Showdown
4. Breathe on Me
5. Early Mornin'
6. Toxic
7. Outrageous
8. Touch of My Hand
9. The Hook Up
10. Shadow
11. Brave New Girl
12. Everytime
13. Me Against the Music (featuring Madonna) (Rishi Rich's Desi Kulcha Remix)

Agree or disagree?
see more on In the Zone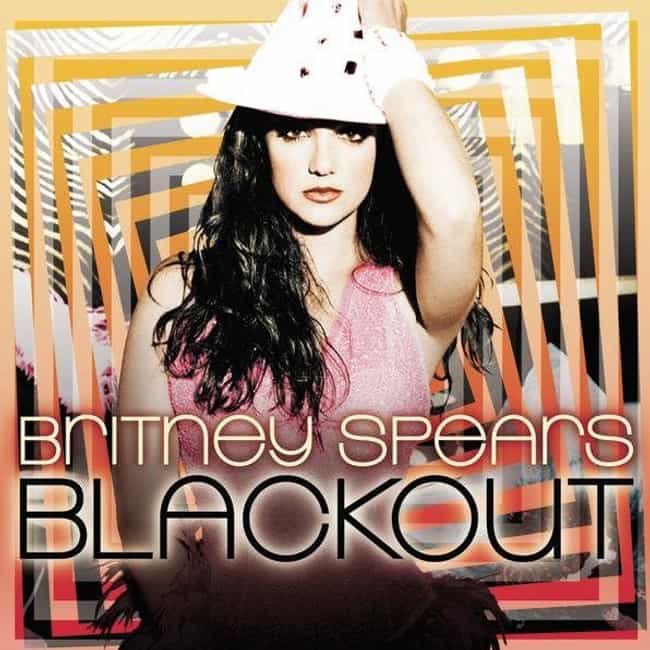 1. Gimme More
2. Piece of Me
3. Radar
4. Break the Ice
5. Heaven on Earth
6. Get Naked (I Got a Plan)
7. Freakshow
8. Toy Soldier
9. Hot as Ice
10. Ooh Ooh Baby
11. Perfect Lover
12. Why Should I Be Sad

Agree or disagree?
see more on Blackout
1. I'm a Slave 4 U
2. Overprotected
3. Lonely
4. I'm Not a Girl, Not Yet a Woman
5. Boys
6. Anticipating
7. I Love Rock 'n' Roll
8. Cinderella
9. Let Me Be
10. Bombastic Love
11. That's Where You Take Me
12. What It's Like to Be Me

Agree or disagree?
see more on Britney