Entertainment
The Best Britney Spears Movies

147 votes
56 voters
3.8k views
9 items
List Rules Vote for your favorite movies, regardless of critic reviews or how big the role was.
List of the best Britney Spears movies, ranked best to worst with movie trailers when available. Britney Spears's highest grossing movies have received a lot of accolades over the years, earning millions upon millions around the world. The order of these top Britney Spears movies is decided by how many votes they receive, so only highly rated Britney Spears movies will be at the top of the list. Britney Spears has been in a lot of films, so people often debate each other over what the greatest Britney Spears movie of all time is. If you and a friend are arguing about this then use this list of the most entertaining Britney Spears films to end the squabble once and for all.
If you think the best Britney Spears role isn't at the top, then upvote it so it has the chance to become number one. The greatest Britney Spears performances didn't necessarily come from the best movies, but in most cases they go hand in hand.
This list has a variety of films, like Party On Karaoke! Ladies of Pop and Longshot, in it.
"This list answers the questions, "What are the best Britney Spears movies?" and "What are the greatest Britney Spears roles of all time?"
Movie fans who love Britney Spears have also been known to enjoy films starring Cyndi Lauper and Olivia Newton-John.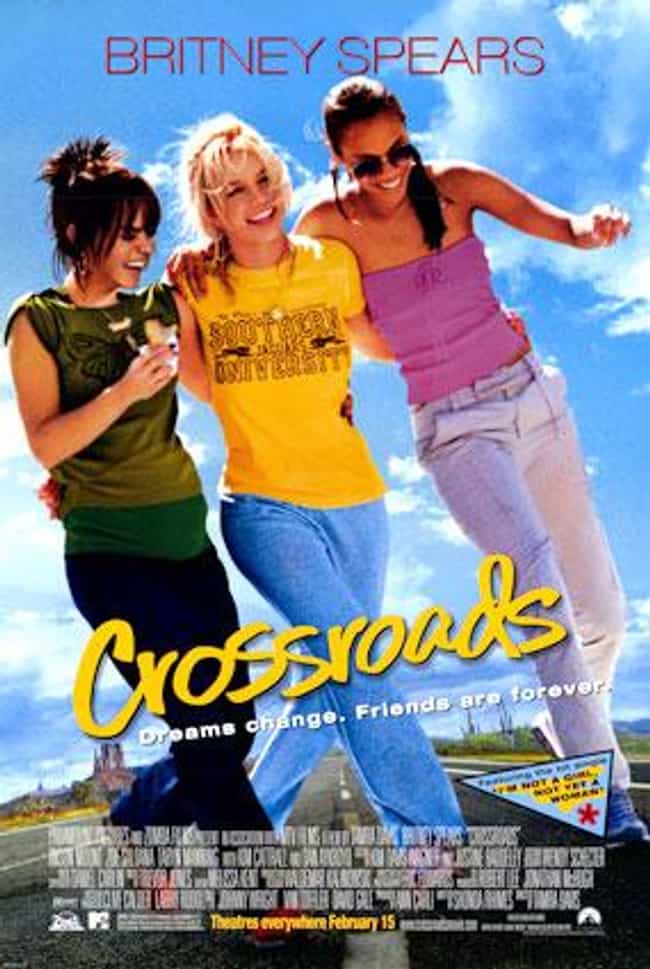 Crossroads is a 2002 American comedy-drama road film set in Georgia. Directed by Tamra Davis and written by Shonda Rhimes, the film stars Britney Spears, Anson Mount, Zoe Saldana, Taryn Manning, Kim Cattrall and Dan Aykroyd. The film was produced by MTV Films and released on February 15, 2002, in North America by Paramount Pictures. The plot centers on three teenage girls as they take a cross-country road trip, finding themselves and their friendship in the process. Development on the film began in 2001, when Spears created a concept that was later expanded by Rhimes. Principal filming began on March 2001, and encompassed over a period of six months. Critics gave negative reviews to ...more on Wikipedia
Actors: Britney Spears, Zoe Saldana, Dan Aykroyd, Kim Cattrall, Taryn Manning, + more
Released: 2002
Directed by: Tamra Davis

Agree or disagree?
see more on Crossroads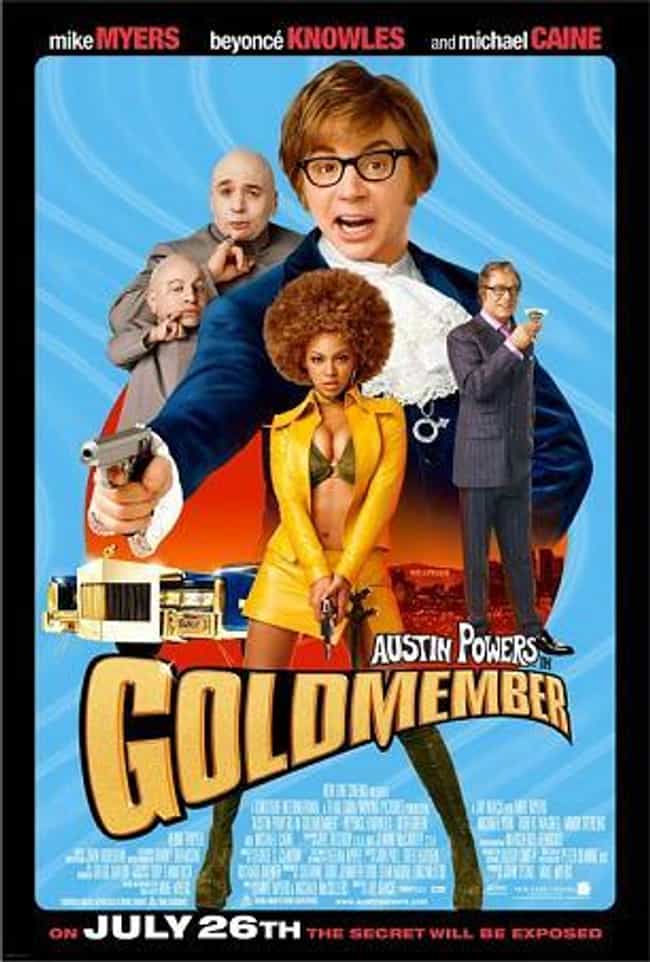 Austin Powers in Goldmember is a 2002 American spy comedy film. It is the third installment of the Austin Powers film series starring Mike Myers in the title role. The film was directed by Jay Roach, and co-written by Mike Myers and Michael McCullers. Myers also plays the roles of Dr. Evil, Goldmember, and Fat Bastard. The movie co-stars Beyoncé Knowles in her theatrical film debut, as well as Robert Wagner, Seth Green, Michael York, Verne Troyer, Michael Caine, Mindy Sterling and Fred Savage. There are a number of cameo appearances including Steven Spielberg, Kevin Spacey, Britney Spears, Quincy Jones, Tom Cruise, Danny DeVito, Katie Couric, Gwyneth Paltrow, John Travolta, Nathan Lane, and ...more on Wikipedia
Actors: Britney Spears, Beyoncé Knowles, Tom Cruise, Gwyneth Paltrow, John Travolta, + more
Released: 2002
Directed by: Jay Roach

Agree or disagree?
see more on Austin Powers: Goldmember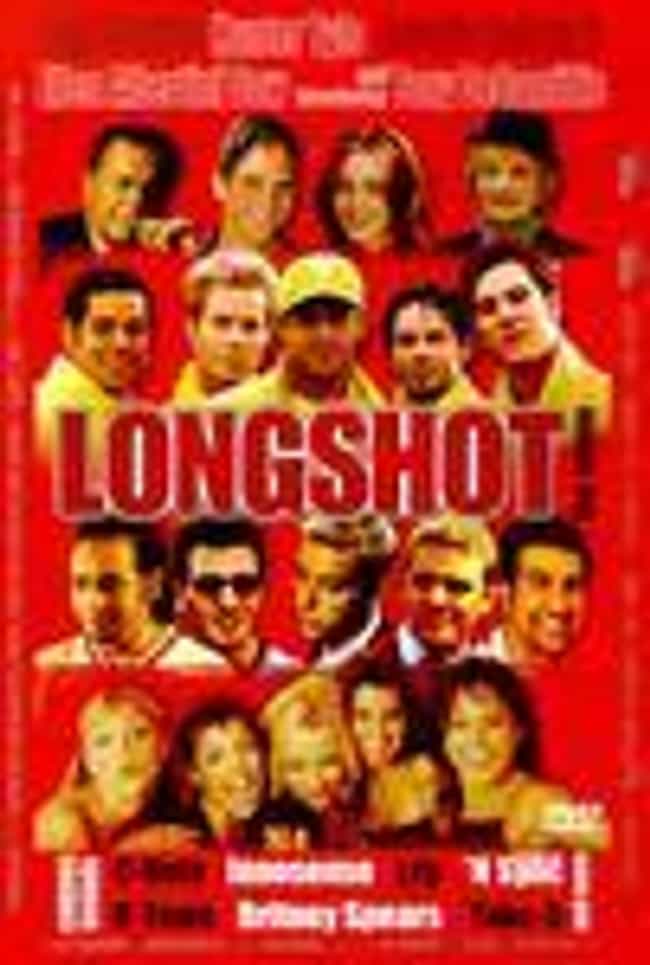 Longshot is a 2001 teen film directed by Lionel C. Martin, and written by Louis Pearlman, as a promotional tool to promote the acting debuts of his succession of successful boybands, such as *NSYNC, O-Town and Natural, as well as rapper Lil' Kim, singer Britney Spears, girlband Innosense and boyband LFO, all of whom had cameo appearances in the film, as Pearlman had worked with all of them during the late 1990s and early 2000s. The plot recounts the tale of a young boy, Alex Taylor, who gets caught up in his brother's activities as a gigolo, and uses each of the said pop acts as a tool within the film. The film was never released to theaters in America, instead being shown on the Disney ...more on Wikipedia
Actors: Britney Spears, Justin Timberlake, Dwayne Johnson, Lil' Kim, Gilbert Gottfried, + more
Released: 2001
Directed by: Lionel C. Martin

Agree or disagree?
see more on Longshot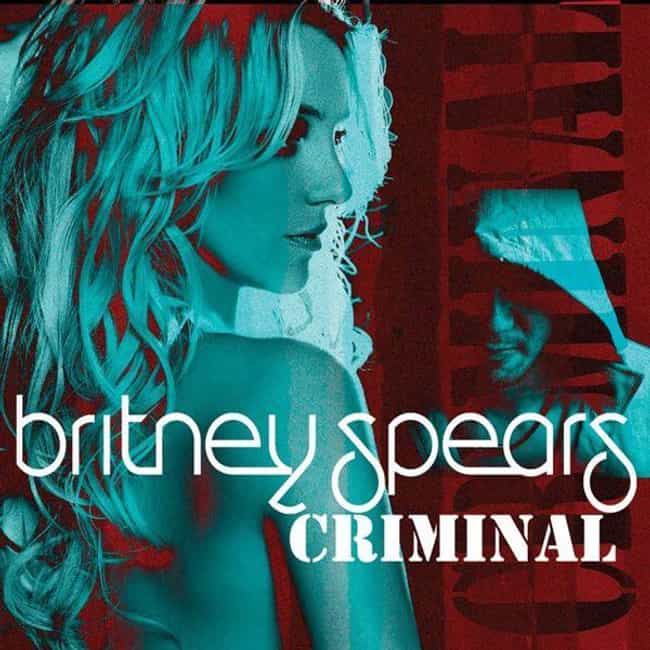 Criminal is a 2011 short crime drama film directed by Chris Marrs Piliero. ...more on Wikipedia
Actors: Britney Spears
Released: 2011
Directed by: Chris Marrs Piliero

Agree or disagree?