Sports
The Best Brock Lesnar Matches on the WWE Network

417 votes
119 voters
2.9k views
12 items
Brock Lesnar is one of the most dominant and popular wrestlers in WWE history. The WWE Network is chock full of the best wrestling matches in Brock Lesnar's storied career, but what is the best Brock Lesnar match? He has so many great matches it might be hard to choose, but whether you're looking to see what other people think is his greatest match, or if you're looking to see which Brock Lesnar matches you should sit down and watch next, this is the list for you. And if you have an opinion on which match should be at the top of this list, be sure to vote up your favorites.
These are the greatest Brock Lesnar wrestling matches, ranked by fans of the beast incarnate. From back when he started as "The Next Big Thing" to his current role as WWE's "Conqueror." Be sure to add these to your WWE Network watch list and decide for yourself.
Brock Lesnar vs. Kurt Angle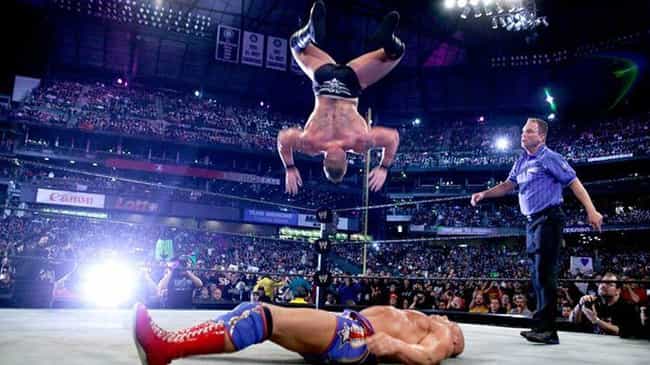 The main event of
Wrestlemania XIX
was a classic bout of a natural amateur wrestling rivalry between the Olympic gold medalist Kurt Angle and the NCAA champion Brock Lesnar. Despite the scary landing of an attempted shooting star press by Lesnar, the rest of the match is a wrestling purist's dream filled with fantastic technical wrestling and solid power moves.

Agree or disagree?
Brock Lesnar vs. Kurt Angle, Iron Man Match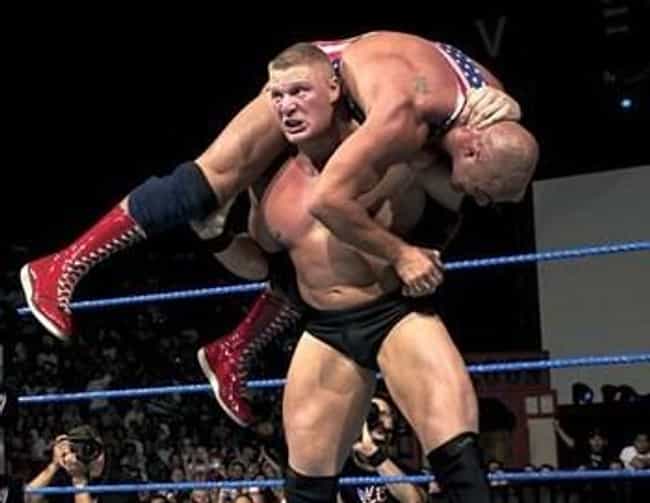 This classic 60-minute Iron Man match for the WWE title was actually on free television on the September 18, 2003 edition of
Smackdown
. This bout makes the list not only due to the great in-ring action, but the magnificent nail-biting storytelling and variety of finishes between these two gifted pros.

Agree or disagree?
Brock Lesnar vs. Eddie Guerrero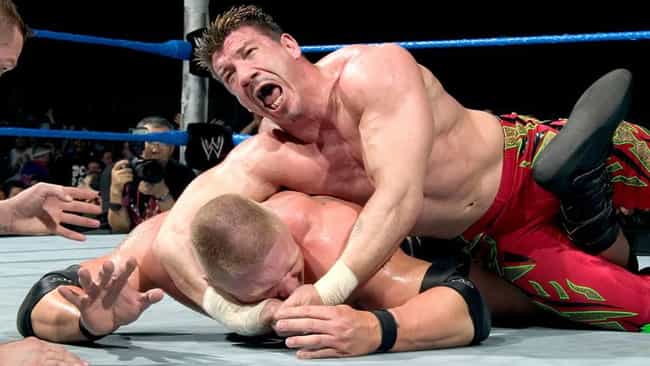 No Way Out
in 2004 saw a classic contest between the underdog Eddie Guerrero versus the dominant Lesnar. This match was full of fantastic technical wrestling from two of the best. This match makes the list due to the perfect psychology of matching Eddie's quickness and wit against Brock's immense power, topping off with the ultimate feel-good ending.

Agree or disagree?
Brock Lesnar vs. The Undertaker, Hell in a Cell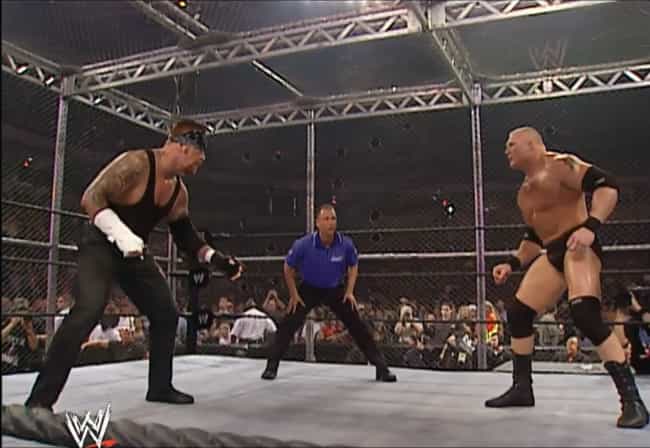 The main event of the 2002
No Mercy
pay-per-view saw eternal rivals Brock Lesnar and the Undertaker enter Hell in a Cell for the first time. This monster battle saw belts, chairs, stairs, an arm cast, and the cage itself used as weaponry. This bloodbath isn't for the weak of heart or stomach, but the intensity and drama cannot be denied.
Agree or disagree?