Watchworthy
The Best Bronn Quotes

Updated October 23, 2018
872 votes
317 voters
23.4k views
13 items
Thanks to George R. R. Martin, HBO's Game of Thrones is filled with tons of interesting and complex characters. Whether they are main characters of the show or GoT supporting characters, each person has delivered memorable quotes from Game of Thrones. Here are the best Bronn quotes.
A sellsword who comes into contact with Tyrion in Season 1, Bronn gradually rises in ranks from Commander of the City Watch to becoming a Knight for his heroic performance in the Battle of the Blackwater. He later becomes Jaime's sellsword after being promises a wife, a castle, and riches. Known for his funny insults and brutal honesty, Bronn quickly became a GoT fan favorite.
Vote up the best Bronn quotes from Game of Thrones below and visit Ranker of Thrones for other Game of Thrones character quotes lists.
Data-driven recommendations based on voting from over 40 million monthly visits to Ranker.
Try the free app
On Solving Joffrey's Anger Issues
"There's no cure for being a c*nt."

Should this be higher or lower?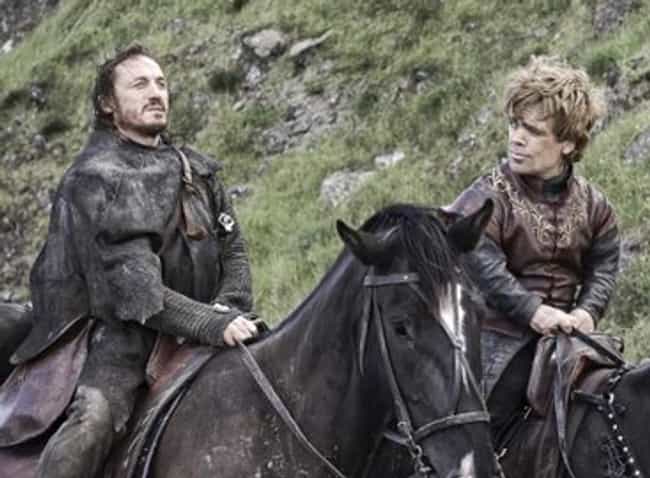 "Give me ten good men and some climbing spikes. I'll impregnate the b*tch. "
Should this be higher or lower?
After Being Complimented By Jaime
"That's like saying I have a bigger c*ck than anyone in the Unsullied army. "
(at 0:37)
Should this be higher or lower?
"Ah, look at these two shining warriors: Ser Teryn Mant, and, uh... Ser Whosit of Whocares. "
Should this be higher or lower?