Total Nerd
The Best BTS Photos from Guardians of the Galaxy

1k votes
130 voters
23.3k views
49 items
List Rules Vote up the behind the scenes photos from Guardians of the Galaxy that make you jealous you weren't on set.
Making movies is an art, a science, a feat of pure magic. There are hundreds of crew members and even more post-production specialists, not to mention the cast and director. Life on a film set can be exciting, as these behind the scenes photos from Marvel's Guardians of the Galaxy prove. This blockbuster comic book movie was a fan favorite and wildly popular, but what went on behind the scenes? These interesting photos of the Guardians of the Galaxy set, actors, and crew will amaze you!
Guardians of the Galaxy was a special movie, that succeeded beyond even the diehard Marvel Studios fans' loftiest expectations. Many thought it was a shameful money grab on Disney's part (all of the main characters look like they're built to sell toys!). But it was so much more than that. Yes, it went on to break box office records, making over $765 million, but it was also one of the best films of 2014. And its success, as with any film, started on set, as these BTS pics show.
The film brought together practical effects with stunning, groundbreaking CGI. It made a movie star out of Chris Pratt with his incredible turn as Star-Lord and Dave Bautista's incredible turn as Drax made him a credible actor. Not to mention the always amazing Zoe Saldana as Gamora. Even the biggest comic geek would never have imagined the average man on the street knowing what the heck "I am Groot" means. Guardians of the Galaxy changed the fabric of pop culture.
To honor all those who put in the hours, and to honor the movie magic that few get to see, here are the best behind the scenes photos from Marvel Studio
s's

Guardians of the Galaxy

! Make sure to upvote your favorite behind the scenes moments pictured here!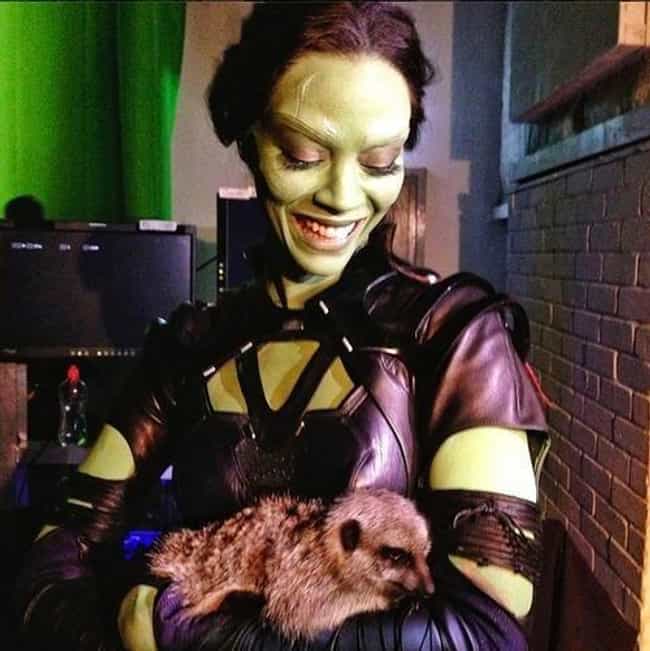 Zoe Saldana (Gamora) in full makeup and wardrobe, takes time to meet Timone, director James Gunn's meerkat.

Is this the best?
Someone's in Drax's seat.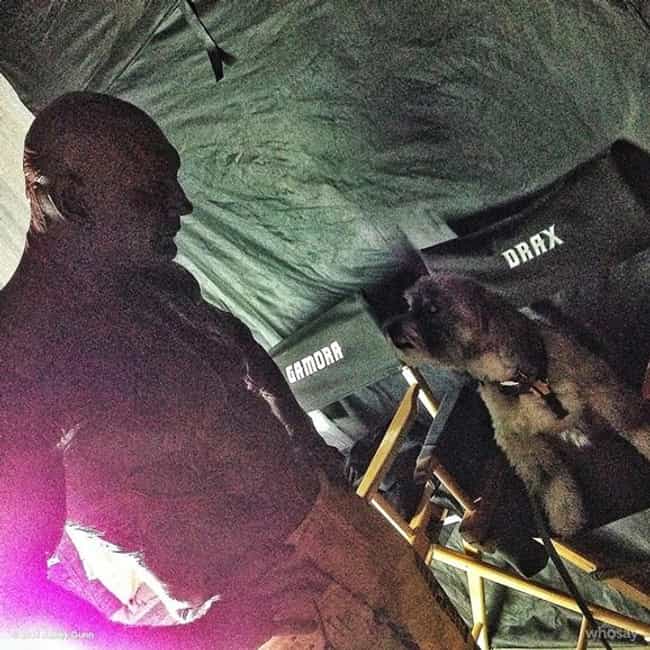 Dave Bautista encounters an adversary he could never face on his own.

Is this the best?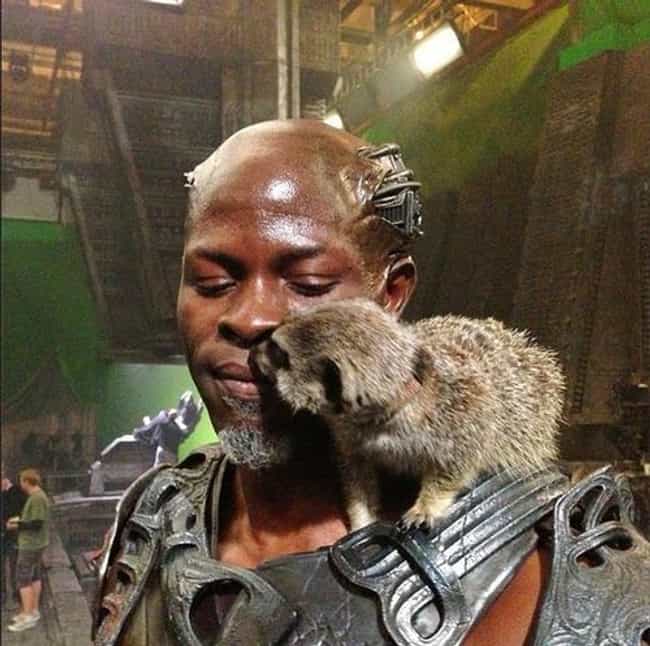 Djimon Honsou (Korath in the film) takes a break to meet James Gunn's meerkat, Timone.

Is this the best?
That's some intense body makeup.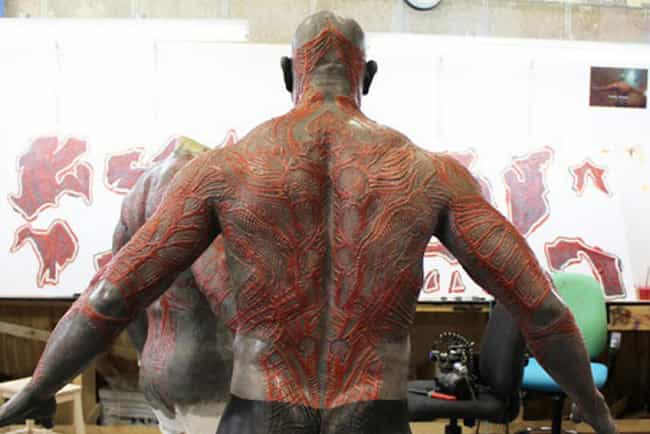 The final makeup design for
Drax the Destroyer
.

Is this the best?