Music
The Best Celine Dion Albums of All-Time
2.9k votes
603 voters
12k views
27 items
List Rules Vote up your favorite studio albums.
With some of the biggest songs and best selling albums of all time, it's safe to say Celine Dion is one of the best female vocalists of all time. List of the best Celine Dion albums, including pictures of the album covers when available. This Celine Dion discography is ranked from best to worst, so the top Celine Dion albums can be found at the top of the list. To make it easy for you, we haven't included Celine Dion singles, EPs, or compilations, so everything you see here should only be studio albums. If you think the greatest Celine Dion album isn't high enough on the list, then be sure to vote for it so it receives the credit it deserves. Make sure you don't just vote for critically acclaimed albums; if you have a favorite Celine Dion album, then vote it up, even if it's not necessarily the most popular.
The French Canadian chanteuse first gained acclaim in her native Canada, but went on to become one of the biggest selling acts globally in the late '90s and early 2000s. Her biggest claim to fame may well remain the Titanic love song "My Heart Will Go On," featured on the 1997 album Let's Talk About Love.
If you want to know the best Celine Dion album of all time, or the top Celine Dion albums, this list will answer your questions. This list has everything from The Colour of My Love to Falling into You to A New Day Has Come. This list of popular Celine Dion CDs has been voted on by music fans around the world, so the order isn't just one person's opinion.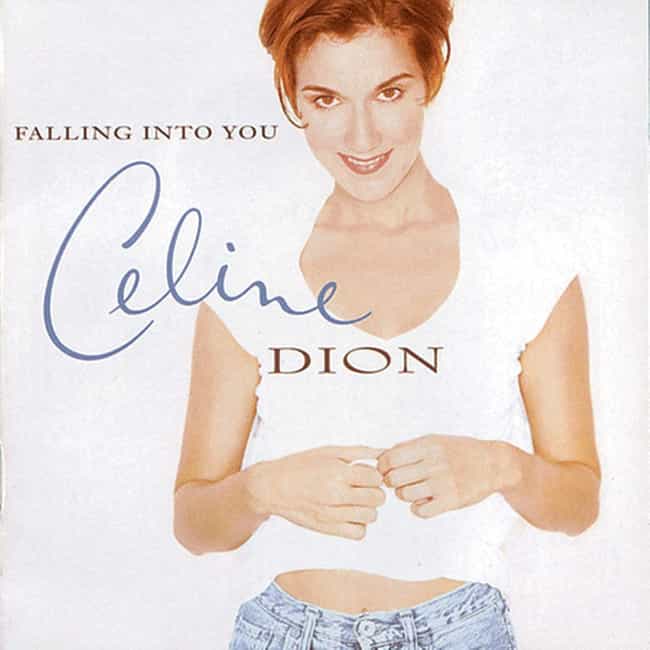 1. It's All Coming Back to Me Now
2. Because You Loved Me
3. Falling into You
4. Make You Happy
5. Seduces Me
6. All by Myself
7. Declaration of Love
8. Dreamin' of You
9. I Love You
10. If That's What It Takes
11. I Don't Know
12. River Deep, Mountain High
13. Call the Man
14. Fly
Release Date: 1996

Love this album?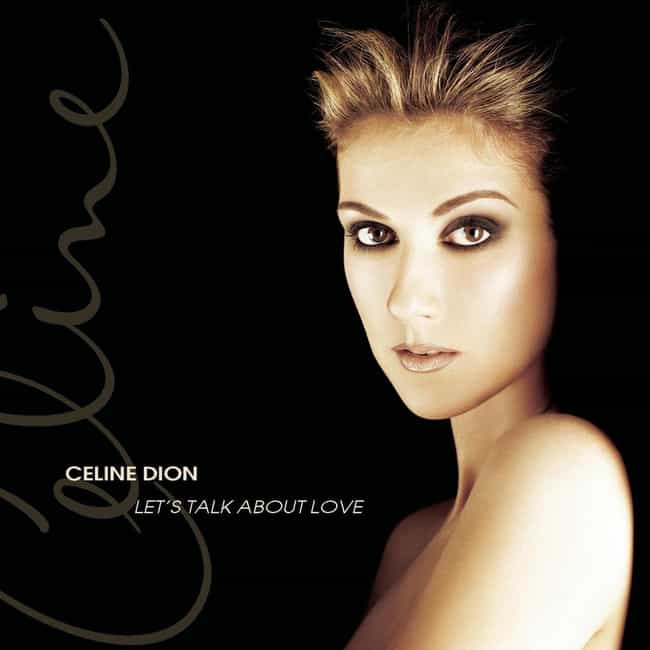 1. The Reason
2. Immortality (with the Bee Gees)
3. Treat Her Like a Lady (feat. Diana King and Brownstone)
4. Why Oh Why
5. Love Is on the Way
6. Tell Him (duet with Barbra Streisand)
7. Where Is the Love
8. When I Need You
9. Miles to Go (Before I Sleep)
10. Us
11. Just a Little Bit of Love
12. My Heart Will Go On
13. I Hate You Then I Love You (duet with Luciano Pavarotti)
14. To Love You More
15. Let's Talk About Love
Release Date: 1997

Love this album?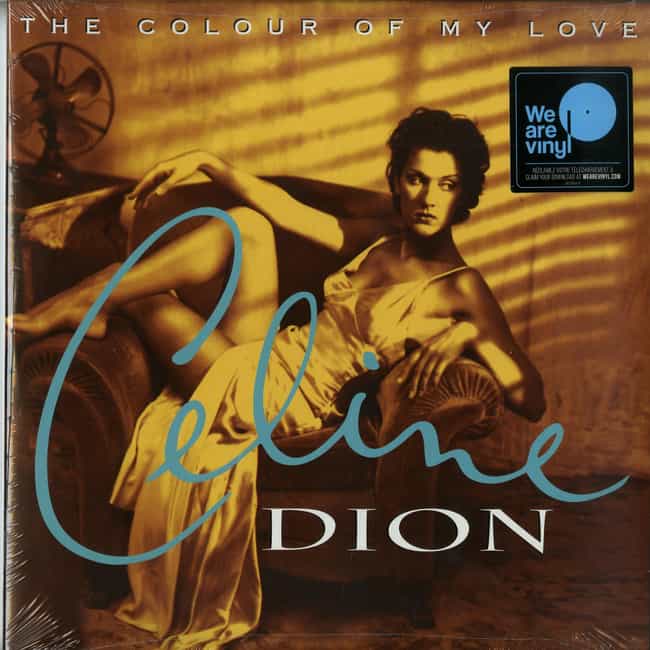 1. The Power of Love
2. Misled
3. Think Twice
4. Only One Road
5. Everybody's Talkin' My Baby Down
6. Next Plane Out
7. Real Emotion
8. When I Fall in Love (duet with Clive Griffin)
9. Love Doesn't Ask Why
10. Refuse to Dance
11. I Remember L.A.
12. No Living Without Loving You
13. Lovin' Proof
14. Just Walk Away
15. The Colour of My Love
Release Date: 1993

Love this album?
1. I'm Alive
2. Right in Front of You
3. Have You Ever Been in Love
4. Rain, Tax (It's Inevitable)
5. A New Day Has Come (Radio Remix)
6. Ten Days
7. Goodbye's (The Saddest Word)
8. Prayer
9. I Surrender
10. At Last
11. Super Love (International versions only)
12. Sorry for Love
13. Aun Existe Amor
14. The Greatest Reward
15. When the Wrong One Loves You Right
16. A New Day Has Come
17. Nature Boy
Release Date: 2002

Love this album?