Button Mash
14 Anime Mobile Games That Are Definitely Worth Your Time

8.2k votes
2.8k voters
151.9k views
14 items
List Rules Vote up the best games any anime fan should have on their phone.
There's no shortage of great anime video games to play. In fact, there are so many anime games for iPhone and Android devices that finding the right one can be quite challenging. The mobile games market is filled with so-called free-to-play games that lock all their best features behind a paywall. Then there are the mobile games that rarely receive updates, leaving players who experience game-breaking bugs or glitches dead in the water.
If you're an anime fan looking for the right mobile game to play on the go, it sometimes helps to have a knowledgeable source point you in the right direction. While it would be hard to make the case that any of these titles are the best anime games of all time, they're still fun distractions that warrant a few minutes of your time.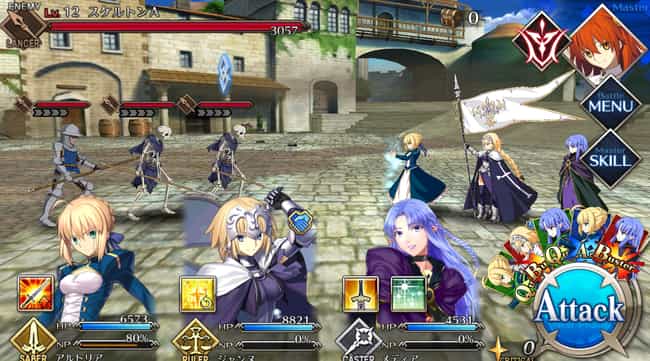 Visual novel fans owe it to themselves to check out Fate/Grand Order. It's an RPG with a card-based combat system that appears simplistic, but rewards those who think strategically. The 3D anime fights are engaging to watch, and the game's futuristic doomsday storyline is enthralling. Anyone itching for an RPG with a complex yet entertaining story will be delighted with Fate/Grand Order.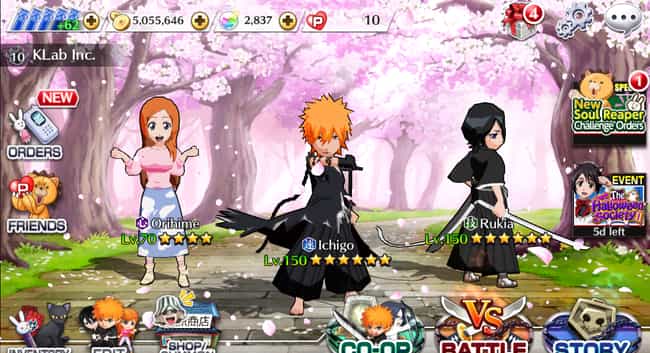 The Bleach manga may have come to an end, but the mobile game Bleach: Brave Souls has been going strong since its 2017 release. Playing like a chibi-fied brawler, Bleach: Brave Souls allows you to create a team of your favorite ghost-busting characters — such as Ichigo, Rukia, or Renji — as you plow through the anime-inspired story mode. The afterlife doesn't take a break, and neither should you.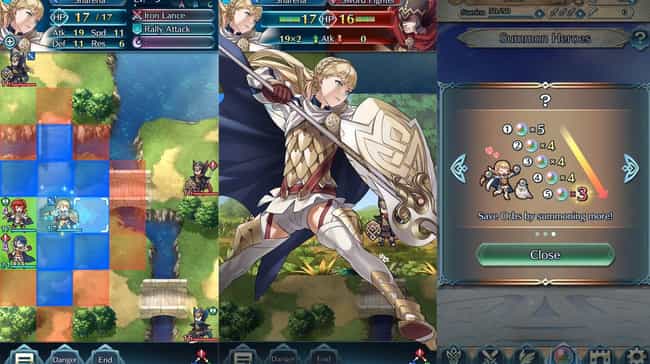 Anime fans looking for a top-down strategy game to sink their teeth into will strike gold with Fire Emblem Heroes. The game successfully captures everything that made Nintendo's strategy franchise a success on handheld consoles, and takes advantage of the simple touchscreen controls commonly found in mobile titles.
The rock-paper-scissors combat is easy to learn, but challenging to master, especially once you factor in all the various classes and special skills available to unlock. Fire Emblem fans will be happy to learn that every beloved warrior from the series made the game's roster, so expect to run into some familiar faces.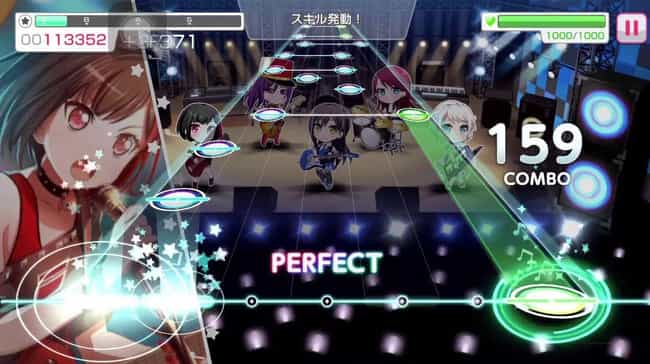 If you ever wonder what Rock Band would be like with cute anime girls, it's high time that you check out BanG Dream! Girls Band Party!. The finger-tapping music game features uplifting anime music and a plethora of high school band members to recruit to your team.
When it comes to presentation, BanG Dream! Girls Band Party! stands out by offering slick, 3D graphics to go along with its stunning 2D art. An English version of the game will be out in 2018.