Entertainment
The Best Channel 2 TV Shows

37 votes
13 voters
3.2k views
13 items
List of popular Channel 2 shows, ranked from best to worst. This list of the top current and cancelled Channel 2 TV series includes the date when each show first aired, as well as which actors starred in the show. The best Channel 2 TV programs of all time include the most viewed shows on Channel 2, as this list covers the entire history of the network. This list is sorted by popularity, so the shows with the most votes are at the top of the list.
List shows include Rokdim Im Kokhavim, Kokhav Nolad 6 and many additional shows as well.
Although television fans in different locations grew up with Channel 2 on different channels, most of us got the same shows, so don't let your favorite Channel 2 TV shows sink to the bottom of the list! The list of top Channel 2 television shown below includes cast, creator, and premiere date when available. This list contains only TV series on the Channel 2 network, even ones that are no longer on the air.
You're able to copy this factual list to build your own just like it, re-rank it to fit your views, then publish it to share it on Facebook, Twitter or any other
social networks
you use regularly.
Kokhav Nolad is an Israeli reality television show searching for talented new vocalists, based on the British Pop Idol model. Since its debut on Israeli Channel 2 in 2003, Kokhav Nolad has achieved great popularity and turned out many new musical stars. The show is hosted by Zvika Hadar. ...more on Wikipedia
Premiered: 2003
Number of Seasons: 10

Agree or disagree?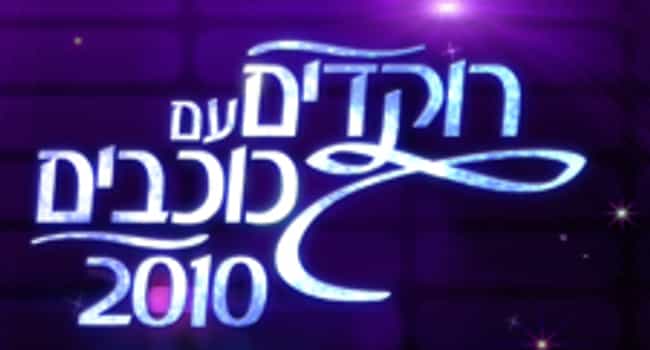 Rokdim Im Kokhavim is the Israeli version of the popular British TV show Strictly Come Dancing. The show features local celebrities partnered with professional ballroom dancers, competing to be the most successful dancers in the contest. Each week the couple that gains the least votes from the show's judges and spectators is eliminated. Viewers vote for their favorites, in order to save them from elimination, via phone, SMS and online. Over 350,000 votes were cast on the show's 3rd season finale. ...more on Wikipedia
Premiered: 2005
Number of Seasons: 7

Agree or disagree?

HaPijamot is a sitcom on Israeli television about a struggling band determined to make it in the real world. The show runs on Arutz HaYeladim and Channel 2. ...more on Wikipedia
Actors: Alona Tal, Yamit Sol, Dana Frider, Kobi Faraj, Rivka Gur, + more
Premiered: 2003
Number of Seasons: 9

Agree or disagree?
Zehu Ze! was a long-running Israeli entertainment television program produced by Israeli Educational Television and broadcast on the Israeli Channel 1 and Channel 2 on which the IETV has special broadcasting hours. The program ran regularly from 1978 to 1998. The program was first promoted as a youth program. It was originally several comedy segments. From the start of the 1980s, the whole episode focused on one subject. The show's length was about one hour and it was shown live on Thursdays at 4pm; re-runs were shown the next day at 1:30pm. Due to its quality, and the status of the Israeli Channel 1 as Israel's only channel until 1993, the show became very popular. Plots of the episodes ...more on Wikipedia
Actors: Moshe Ivgy
Premiered: 1978
Number of Seasons: 21