Outdoors
The Best Cheap Camping Tents That Don't Feel Cheap

93 votes
20 voters
15 items
Whether you're heading out for a camping weekend with the fam or are roughing it in the wild with a few close friends, you're going to want a solid tent. Tents can be pricey, but there's no reason you have to go all-out on a deluxe, multi-room family tent for $500 or more. If you're looking to spend no more than $100, there are plenty of good (and cheap) camping tents you online.
This list highlights some of the best budget tents you can purchase that won't break the bank. With options for every season, as well tents large enough to house four people at once, these are some of the best brands you can buy for $100 or less. So take a look at the tents below and see if one works best for you.
Remember, when considering a tent, you want to look for the cost, the maximum capacity, and it doesn't hurt to check the reviews as well.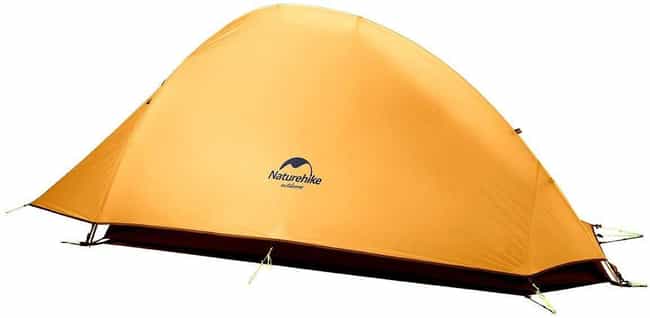 Details: Up to three people can comfortably sleep in this lightweight backpacking tent from NatureHike. The tent can be set up in just a few minutes, and it's just as easy to tear down. Put it in the included sack and you'll have no problem lugging this tent in and out of the wilderness.
Maximum Capacity: 3 Adults
Dimensions: 90" x 43" x 39.4"
Cost: $99.99

Is this a great deal?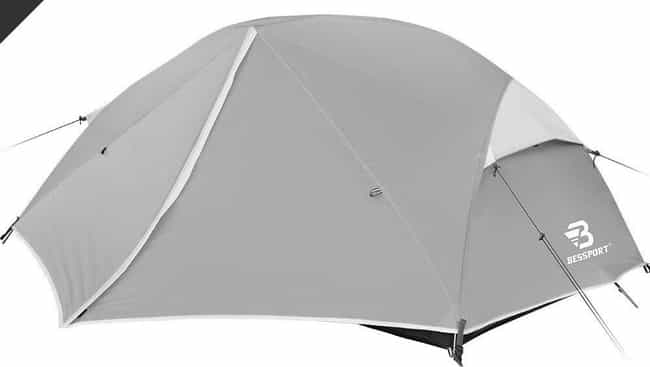 Details: Bassport's camping and hiking tent is great for up to three adults, and its two-door design allows for easy entry and exit without disturbing your fellow campers. The tent is lightweight and easy to set up in minutes. If you bring one along, you can easily fit a fully-inflated queen size air mattress inside.
Maximum Capacity: 3 Adults
Dimensions: 88.4" x 7.1' x 47.2"
Cost: $99.99

Is this a great deal?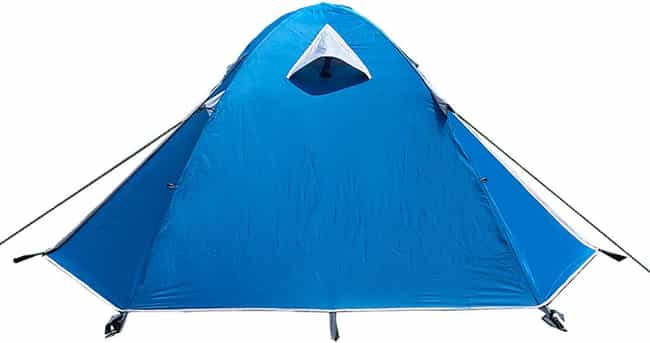 Details: You would normally have to pay out the nose for a two-person tent with two doors good for 3-4 seasons, but this amazing option from Luke Tempo is affordable and under 100 bucks! The two side doors make entering and exiting an easy task when you don't want to wake up your friend, and the tent easily sets up in minutes, making it a great choice for your next hiking or camping trip.
Maximum Capacity: 2 Adults
Dimensions: 4.6' x 6.9' x 3.6'
Cost: $79.00

Is this a great deal?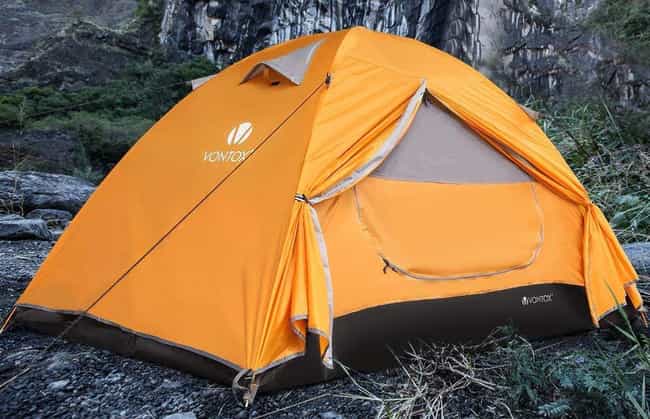 Details: V VONTOX's ultralight three-person tent is good for any season, and its lightweight design makes it extra easy to carry. The setup will take just a few minutes, and when you're done, you can quickly and easily tear it down, and shove it into the included sack alongside all of its poles, ropes, and stakes.
Maximum Capacity: 3 Adults
Dimensions: 86.6" x 48.4" x 43.5"
Cost: $74.77

Is this a great deal?