Food

The Best Subscription Boxes for Chocolate Lovers

174 votes
59 voters
2.5k views
10 items
List Rules Upvote the best boxes for Chocolate
You know how your heart sometimes skips a beat when you walk past an aisle full of chocolate boxes at the grocery store? Imagine enjoying the same euphoria each and every month when you arrive home to find the contents of one of these luscious chocolate subscription boxes waiting for you on your doorstep. Here you'll feast your eyes on a list of some of the best chocolate monthly crates out there, each of which promises to keep the chocolaty love coming all year round.
These tantalizing chocolate crates offer everything from hand-made chocolate bars to subscriptions that pair chocolates with a book to enjoy while you eat it. Whether you're into dark chocolate, milk chocolate, or chocolate bundles featuring both, you're sure to find a something you love.
Be sure and vote in order to select your top picks for the best chocolate subscription services on the market!
Ranker may collect a commission from links on this page. Prices & inventory are accurate as of publish date.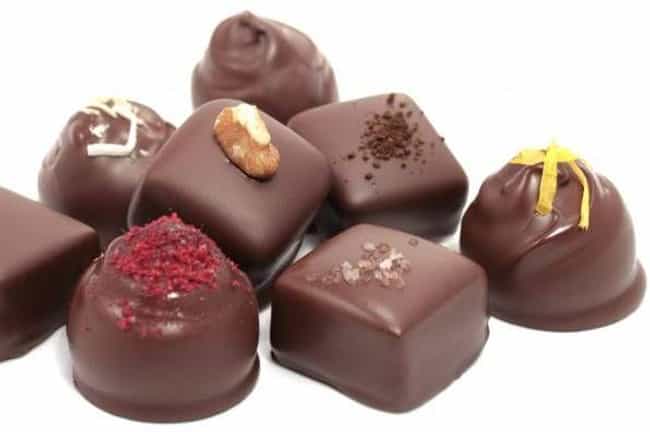 Why wait for valentine's day when you can enjoy a boxload of handmade chocolates each and every month? Jackie's makes over 100 delicious chocolate treats and you never know which you'll get to sample next!
1/4 lb of handcrafted chocolate each month- $9.95/month
1/2 lb of handcrafted chocolate each month- $19.95
1 lb of handcrafted chocolate each month- $39.95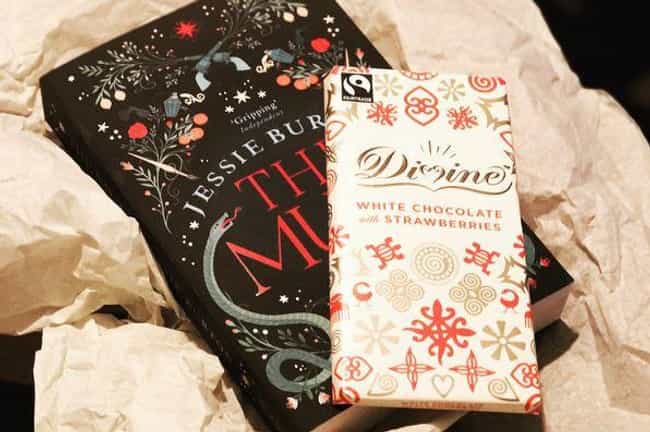 Each month you'll receive a new highly acclaimed book from your favorite genre, a box of chocolate to go along with your read, and even a beverage to sip as you savor. If you purchase the subscription as a gift, you can have the items specially wrapped and have a hand-written note with whatever you'd like to say included. The subscription costs £14.99+ GBP / month ($20.88) and ships worldwide from the UK.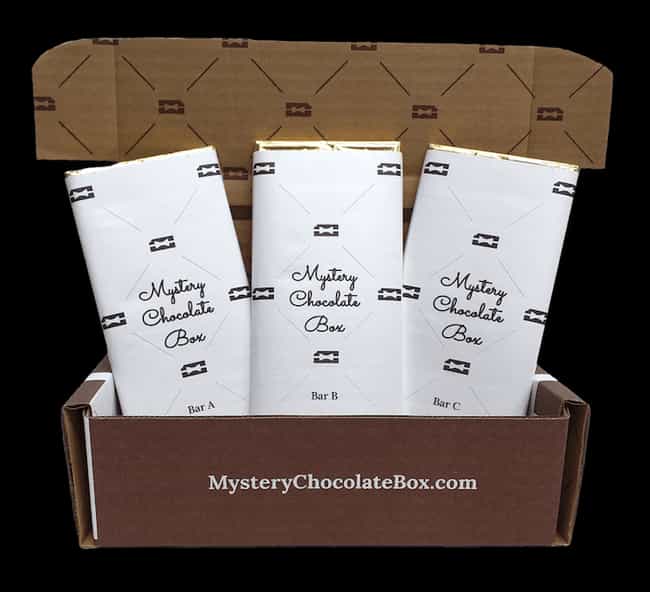 Enjoy the fun of blind taste tests with the added benefit of helping out a worthy cause. Each month you'll get 3 delicious mystery chocolate bars whose outside wrappers have been removed so you can guess at the ingredients. For each box sold, the company donates 2 meals to charity- one within the U.S. and another abroad.
Monthly- $17.95 + s/h
3 Month Subscription- $50.85/ every 3 months + s/h
Annual Subscription- $191/ every year+ s/h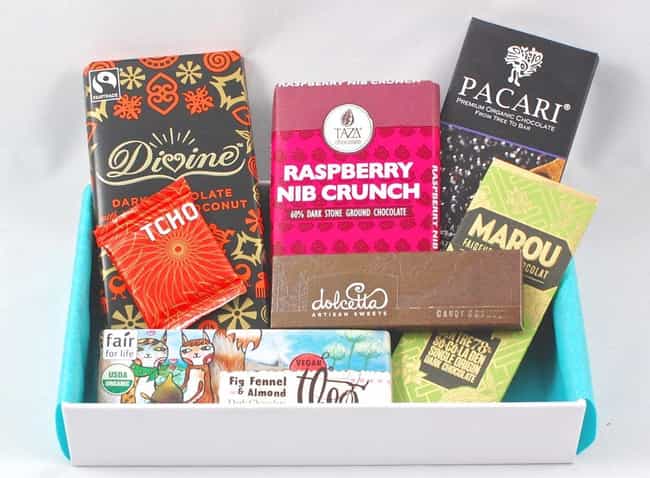 Give yourself (or a loved one) the gift of a monthly assortment of gourmet, premium chocolate bars.
Chococurb mini- 3 gourmet, premium chocolate items each month. Starting at just $20/month.
Chococurb classic- 5-7 gourmet, premium chocolate items each month. Starting at just $35/month.