Entertainment
Incredible Performances To Remind You That Christopher Walken Is More Than A Guy Who Talks Funny

Updated March 26, 2019
584 votes
152 voters
3.9k views
15 items
List Rules Vote up the performances that prove Christopher Walken is a great actor, not just a funny cameo.
In this day and age, Christopher Walken has become a meme of a man, a caricature of his admittedly unusual public image, primarily fueled by his SNL appearances ("More Cowbell," "The Continental," etc.). As such, it can sometimes be easy to overlook Walken's best roles - those standout performances that have established him as one of the foremost actors of his generation.
Let's not forget Walken is an Academy Award winner and two-time nominee. He's also a two-time Tony nominee and an Emmy nominee. Walken paid his show business dues the old-fashioned way: He worked hard and made a name for himself. He's had an extensive stage career, he's been everything from an extra to a lead on TV, and he's been a matinee idol, a character actor, and even a song-and-dance man in the movies. Not bad for a kid from Queens.
Let's look beyond SNL and rediscover the magic of one of Hollywood's genuinely original actors with a list of underrated Christopher Walken performances.
Nick - 'The Deer Hunter' (1978)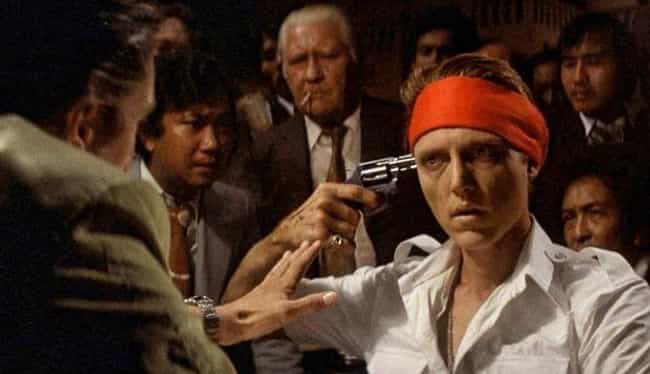 In the role that brought him an Oscar for Best Supporting Actor, Walken plays Nick Chevotarevich, one of cinema's first, most enduring, and most realistic characters with PTSD. Michael Cimino's The Deer Hunter follows a group of friends from their days as Pennsylvania steelworkers to their service in the jungles of Vietnam and back again.
Walken's Russian roulette scene has become a classic - and with good reason. It's a terrifying glimpse into the harsh realities of POWs.

Is this a great performance?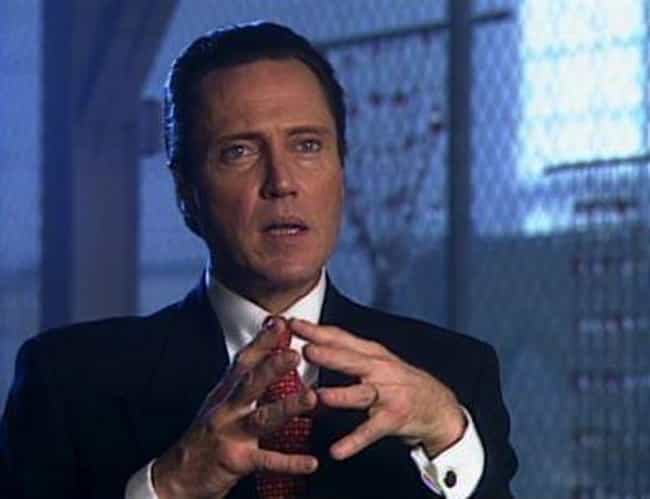 In Tony Scott's True Romance, Walken plays Don Vincenzo Coccotti, an advisor to unseen wiseguy Blue Lou Boyle. His most notable scene is the one in which he interrogates Clifford, played by Dennis Hopper. It's a scene of two acting legends at the top of their respective games.
Dubbed "The Sicilian Scene," IndieWire called it "one of the most beautiful tête-à-têtes in contemporary cinema, wonderfully written and made utterly iconic by the two virtuoso actors."

Is this a great performance?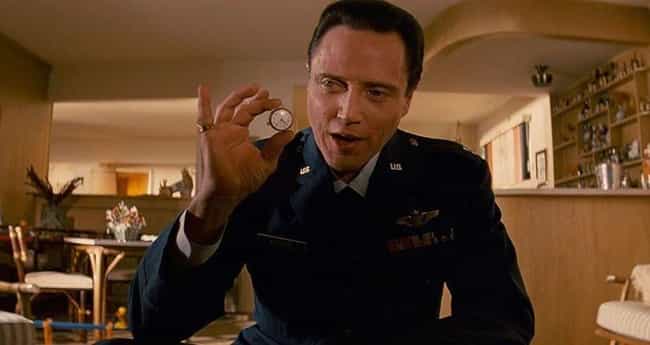 Walken's turn as Captain Koons in Pulp Fiction only lasts a single scene, but it is among the most memorable moments in a movie chock-full of them. Koons is an Air Force veteran who lectures a young Butch in a lengthy monologue about service, honor, and a very special gold watch. Of his scene, Walken later remembered:
That speech is like eight pages, and every time I would get to the part about the watch, it made me laugh. We started [filming] at about eight in the morning. [Later in the day] everybody had gone home. It was just a small crew in a house out somewhere, with me, the little boy, and his mother... The little boy was getting sleepy, [so] I just did the rest into the lens [by myself]... You get a little dry [talking so much], and I find that Tabasco or a bite of lemon fixes that.

Is this a great performance?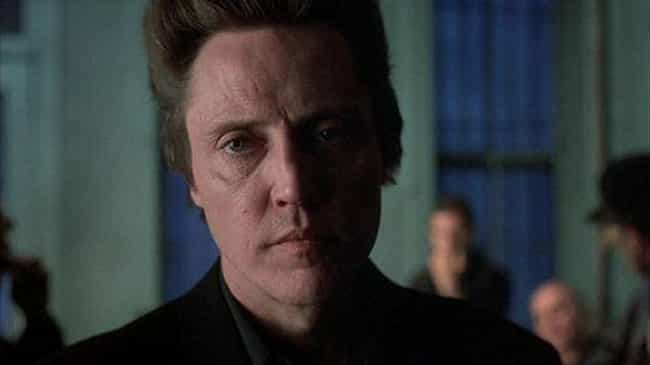 Abel Ferrara's King of New York divided critics, but most agreed Walken's performance was among his best. As a freshly released underworld figure looking to take back control of his empire, Walken's "bravura turn" commands every one of his scenes.
Ferrara revealed Donald Trump allowed him to film at the Plaza Hotel at no charge - the future president only asked that Walken pose for a picture with his then-wife Ivana, who was a fan of the actor.

Is this a great performance?