Board/Card Games
The Best Editions of Clue

157 votes
38 voters
1.8k views
17 items
List Rules Only Hasbro and USAopoly editions of Clue.
Clue is the original board game of mystery and intrigue as you try to solve a crime. Everyone is a suspect and every turn is an opportunity to uncover another clue. With these special editions of Clue you can solve a mystery in almost any fictional universe. The Game of Thrones edition comes with a double-sided board that allows for great replay value. In the Big Bang Theory version of Clue you help Sheldon uncover which of the other characters is messing with his stuff. The Star Wars collector's edition has you run around the Death Star looking for secret plans and ultimately a way to escape. There are now quite a few ways to play the classic game of Clue.
The Harry Potter edition has you looking for a student that has mysteriously disappeared from Hogwarts. This differs from the original because the players are not actually the suspects but you still have to accurately guess the culprit. In The Legend of Zelda collector's edition, the players must determine which of their characters has the ability to defeat Ganondorf and what magical item they must use to do it. The game board and rules change with each unique edition of Clue. You will most likely find that the rooms are from key scenes or sets from your favorite TV show or video game.
Vote up your favorite editions of the Clue board game that you play the most and look for the one you want to play next.
Ranker may collect a commission from links on this page.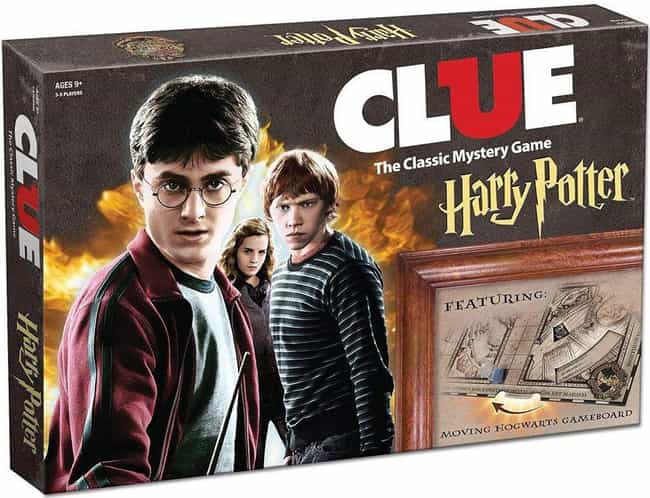 Suspects: Peter Pettigrew, Draco Malfoy, Lucius Malfoy, Crabbe & Goyle, Bellatrix Lestrange, Dolores Umbridge
Items: Mandrake, Portkey, Vanishing Cabinet, Sleeping Draught, Impedimenta, Petrificus Totalus
Locations: Key locations in Hogwarts.
Description: Help Dumbledore find the student that has mysteriously vanished from Hogwarts, where they disappeared from and what magical item was used to commit the crime!
Price: $68.48
Harry James Potter is the title character of J. K. Rowling's Harry Potter series. The majority of the books' plot covers seven years in the life of the orphan Potter, who, on his eleventh birthday, learns he is a wizard. Thus, he attends Hogwarts School of Witchcraft and Wizardry to practice magic under the guidance of the kindly headmaster Albus Dumbledore and other school professors. Harry also discovers that he is already famous throughout the novel's magical community, and that his fate is tied with that of Lord Voldemort, the internationally feared Dark Wizard and murderer of his mother and father. ...more on Wikipedia
see more on Harry Potter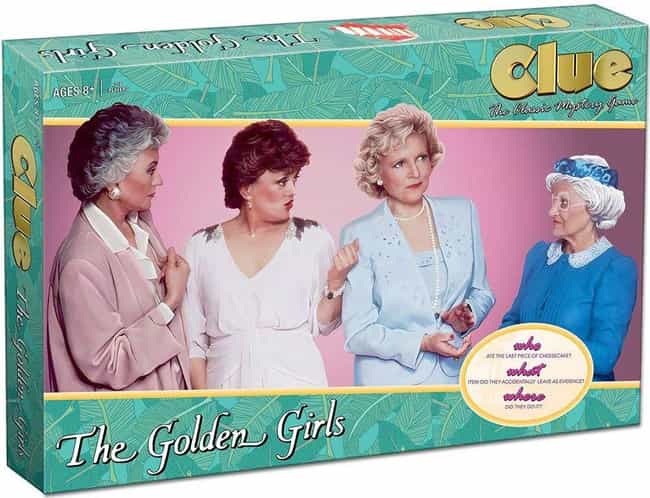 Suspects: Dorothy, Sophia, Rose, Blanche, Stan, and Miles
Items: Lipstick, Whipped Cream, Rattan Chair, Sophia's Purse, Bathrobe, Feathered Slipper
Locations: Key locations in Blanche's house.
Description: Find out who at the last piece of cheesecake, where they ate it and what piece of evidence did they leave behind!
Price: $35.45
The Golden Girls is an American sitcom, created by Susan Harris, that originally aired on NBC from September 14, 1985, to May 9, 1992. Starring Bea Arthur, Betty White, Rue McClanahan, and Estelle Getty, the show centers on four older women sharing a home in Miami, Florida. It was produced by Witt/Thomas/Harris Productions, in association with Touchstone Television, and Paul Junger Witt, Tony Thomas, and Harris served as the original executive producers. The Golden Girls received critical acclaim throughout most of its run and won several awards, including the Primetime Emmy Award for Outstanding Comedy Series twice. It also won three Golden Globe Awards for Best Television Series – Musical ...more on Wikipedia
see more on The Golden Girls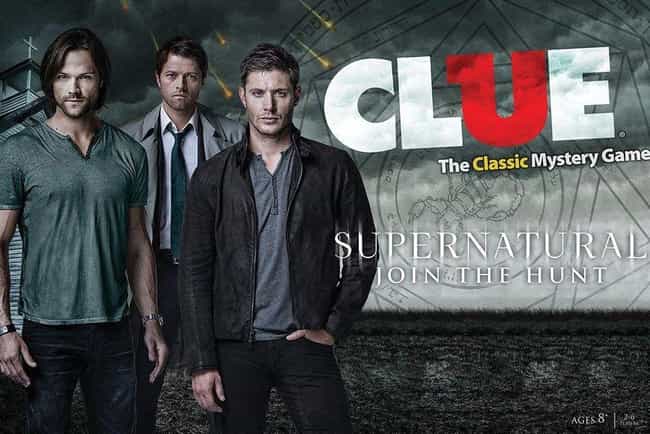 Suspects: Bobby, Castiel, Charlie, Dean, Sam, Crowley
Items: John Winchester's Journal, Ruby's Knife, Four Horseman Rings, Revolver, First Blade, Demon Tablet
Locations: Pacific Northwest, Rocky Mountains, Great Lakes, West Coast, Great Plains, Mid-Atlantic, Southwest, Southeast, New England
Description: One of the six suspects has been possessed by Abaddon. It's up to you to find out who!
Price: $34.97
Supernatural (The CW, 2005) is an American fantasy horror television series created by Eric Kripke. Two brothers, Sam (Jared Padalecki) and Dean Winchester (Jensen Ackles), follow their father's footsteps as "hunters", fighting evil supernatural beings of many kinds, including monsters, demons, and gods that roam the earth. ...more on Wikipedia
see more on Supernatural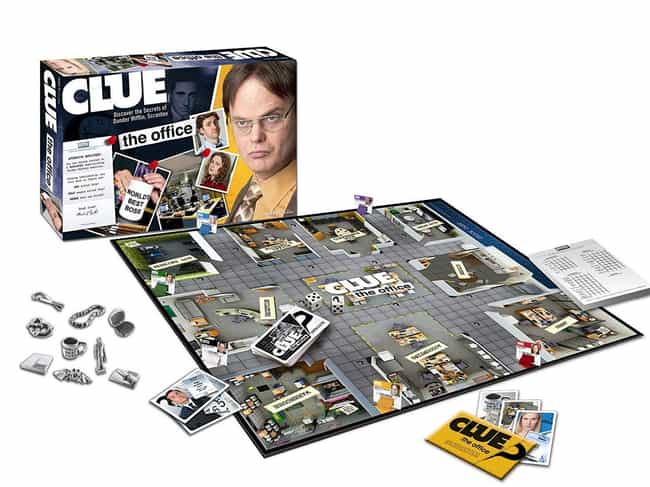 Suspects: Jim, Pam, Dwight, Angela, Stanley, and Andy
Items: Dunder Mifflin paper, Bacon Grill, Dundie Award, Mr. A Knife, Nun-chucks, Bike Chain, World's Best Boss Coffee Mug, Poisoned Pretzel
Locations: Conference Room, Break Room, Michael's Office, Parking Lot, Annex, Warehouse, Accounting, Reception, and Sales
Description: Find out who attacked Toby, where they did it, and what office item they used!
Price: $245.00
The Office is an American television comedy series that aired on NBC from March 24, 2005 to May 16, 2013. It is an adaptation of the BBC series of the same name. The Office was adapted for American audiences by Greg Daniels, a veteran writer for Saturday Night Live, King of the Hill, and The Simpsons. It is co-produced by Daniels' Deedle-Dee Productions, and Reveille Productions, in association with Universal Television. The original executive producers were Greg Daniels, Howard Klein, Ben Silverman, Ricky Gervais, and Stephen Merchant, with numerous others being promoted in later seasons. The series depicts the everyday lives of office employees in the Scranton, Pennsylvania branch of the ...more on Wikipedia
see more on The Office