Graveyard Shift
The Best Couples in Horror Movies, Ranked

1.9k votes
174 voters
2.6k views
34 items
List Rules Vote up your favorite horror movie couples, even if only one or neither makes it to the end.
Horror movies couples show the world what true love can endure, be it zombies, demons, werewolves, or vampires, these couples have seen it all. Some of these pairings were together before the movie like the Freelings in Poltergeist and the Abbotts in A Quiet Place while other couples were brought together by the terrifying nature of their circumstances such as Colombus and Wichita from Zombieland. The couples on this list range in age and relationship status but their stories are as equally compelling. Luke Wilson and Vera Farmiga play the real-life famous couple, Ed and Lorraine Warren, but there are also famous fictional couples on this list as well. With that being said, one of them has to be the best.
Which of these couples from horror movies deserves to be at the top of the list. Vote up all your favorite couples regardless of how scary the movie is but based on how much you like the couple themselves.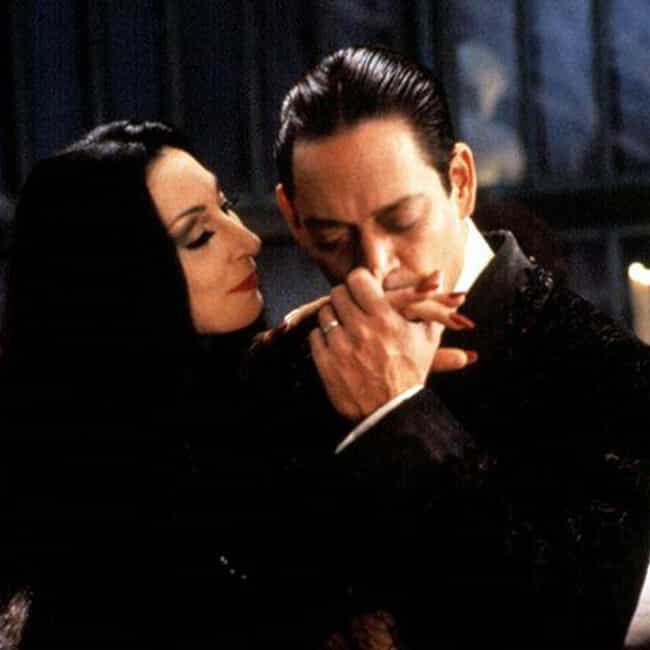 The Addams Family is a 1991 American fantasy comedy film based on the characters from the cartoon of the same name created by cartoonist Charles Addams. The movie was originally developed at Orion Pictures. But due to the studio's financial problems, Paramount Pictures stepped in to complete the film and handled North American distribution, with Orion retaining the international rights. The film debuted in Los Angeles on November 16, 1991. It opened internationally on November 22, 1991, on the same day as An American Tail: Fievel Goes West and Beauty and the Beast and received positive reviews. It was followed by a sequel, Addams Family Values, two years later. ...more on Wikipedia
Actors: Christina Ricci, Christopher Lloyd, Anjelica Huston, Raúl Juliá, Dan Hedaya, + more
Released: 1991
Directed by: Barry Sonnenfeld

Are they a great couple?
see more on The Addams Family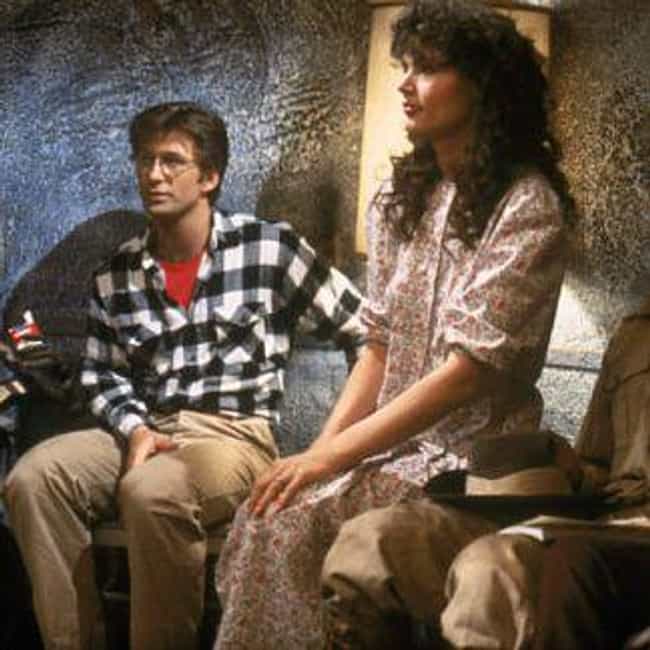 Beetlejuice is a 1988 American fantasy-comedy-horror film directed by Tim Burton. The spirits of a deceased couple (Alec Baldwin and Geena Davis) are harassed by an unbearable family that has moved into their home, and hire a malicious spirit (Michael Keaton) to drive them out. ...more on Wikipedia
Actors: Alec Baldwin, Winona Ryder, Geena Davis, Michael Keaton, Jeffrey Jones, + more
Released: 1988
Directed by: Tim Burton

Are they a great couple?
see more on Beetlejuice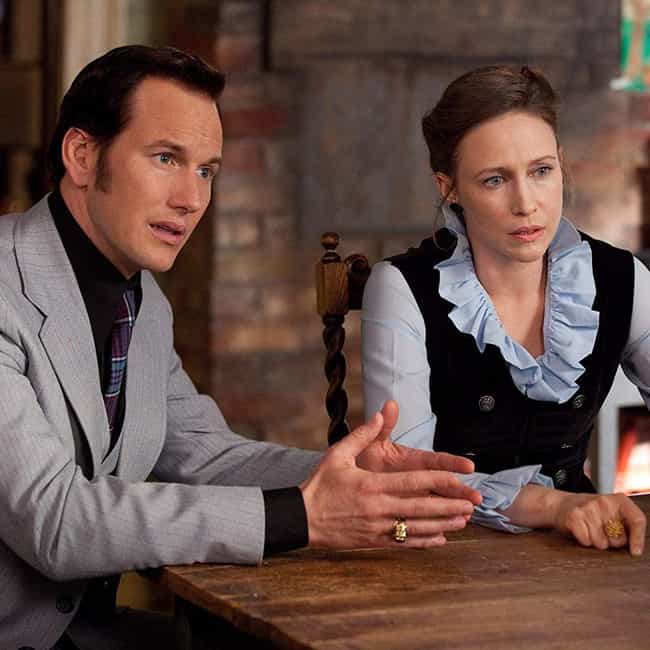 The Conjuring is a 2013 American supernatural horror film directed by James Wan and the first installment in the Conjuring series. Ed (Patrick Wilson) and Lorraine Warren (Vera Farmiga) are paranormal investigators called to assist the Perron family (Ron Livingston and Lili Taylor), who experience increasingly disturbing events in their farmhouse in Rhode Island in 1971. ...more on Wikipedia
Actors: Vera Farmiga, Patrick Wilson, Joey King, Lili Taylor, Ron Livingston, + more
Released: 2013
Directed by: James Wan

Are they a great couple?
see more on The Conjuring
Poltergeist is a 1982 American supernatural thriller film, directed by Tobe Hooper and co-written and produced by Steven Spielberg. It is the first and most successful entry in the Poltergeist film series. Set in a California suburb, the plot focuses on a family whose home is invaded by malevolent ghosts that take the family's younger daughter. The film was ranked as #80 on Bravo's 100 Scariest Movie Moments and the Chicago Film Critics Association named it the 20th scariest film ever made. ...more on Wikipedia
Actors: Craig T. Nelson, JoBeth Williams, Heather O'Rourke, Zelda Rubinstein, Beatrice Straight, + more
Released: 1982
Directed by: Tobe Hooper

Are they a great couple?
see more on Poltergeist