Anime Underground
The 13 Best Crossover Anime of All Time

1.4k votes
512 voters
12.6k views
13 items
Have you ever wanted to see your favorite anime characters meet one another? If the 50,000+ crossover fanfics on Archive of Our Own is any indication, seeing how characters interact across canon is a powerful desire for a lot of fans. Thanks to crossover anime, this isn't just a pipe dream - at least, if your favorite characters are featured.
Some of the best crossover anime are full-length series or movies that give characters a good reason to interact. For example, Lupin III vs. Detective Conan: The Movie brings two classic anime characters into conflict by having Detective Conan and his team attempt to bring Lupin - an accomplished thief - to justice. Others get a little sillier but still offer a great experience, like the recent Isekai Quartet, which brings the cast of four isekai series together in a brand new world. A few, like Kamen Rider Fourze x Crayon Shin-chan, are very short and intended as advertisements, but are still worth watching as a part of anime history.
What are your favorite anime crossovers? Vote them up so they rise higher on the list!
Dream 9 Toriko x One Piece x Dragon Ball Z Super Special Collaboration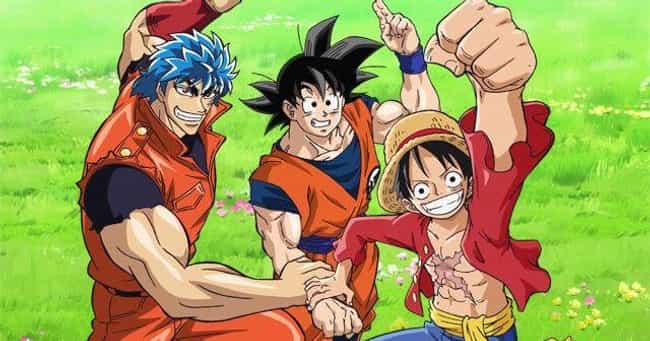 Dream 9 Toriko x One Piece x Dragon Ball Z Super Special Collaboration offers fans of shonen anime the chance to see heroes from different series interact. The two special episodes - which can be found in a special DVD collection or in Episode 99 of Toriko and Episode 590 of One Piece - feature three shonen protagonists, as well as a few other important cast members like Vegeta and Sanji, entering a tournament centered around food. The reward is a massive chunk of meat, something that Toriko the gourmet chef and Goku and Luffy the food-loving action heroes, would all love to get their hands on. If you're a fan of any of these series, this crossover is not to be missed.

Is this a good crossover?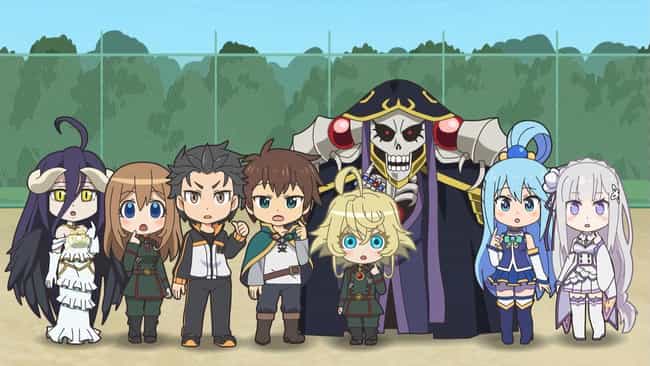 Isekai Quartet is an exciting new crossover anime that brings four popular isekai anime together. Chibi versions of the characters from Re:ZERO, KonoSuba, Saga of Tanya the Evil and Overlord all encounter strange red buttons that, when pressed, transport them to yet another world. There, they'll have to get used to one another while attending school. Isekai is the perfect genre for a crossover, since traversing worlds is canonically possible in each show.

Is this a good crossover?
see more on Isekai Quartet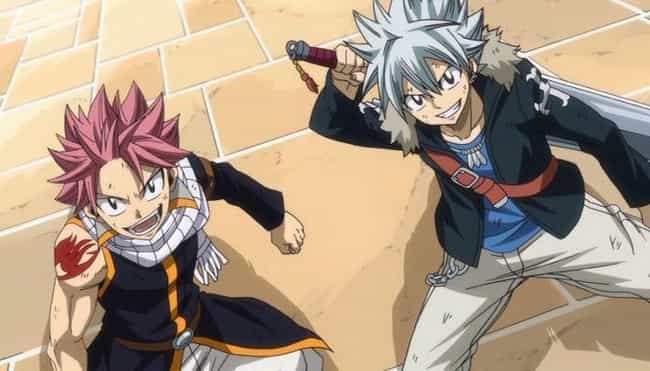 Crossovers between two works by the same author can amplify their shared themes, and create an exciting and enlightening experience for fans of either series. Rave is an early work by Hiro Mashima, a manga artist who is best known for his more famous work, Fairy Tail. In this anime mashup, the casts of each show meet each other, then immediately begin misunderstanding each other to the point of seeing each other as enemies. Over the course of the series, they go from fighting each other to coming to a mutual understanding.

Is this a good crossover?
Yu-Gi-Oh!: Bonds Beyond Time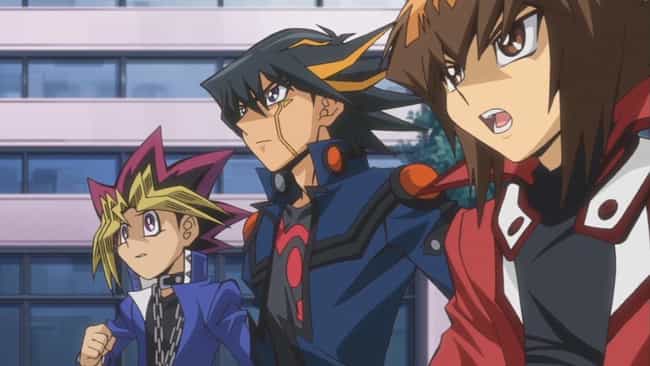 Back in 2010, there were only three Yu-Gi-Oh! series, Yu-Gi-Oh!, Yu-Gi-Oh! GX, and Yu-Gi-Oh! 5Ds. Yu-Gi-Oh! Bonds Beyond Time brings the protagonists from those three series together through time travel. A villain named Paradox is moving from one time to another, causing chaos in every timeline. Yugi Mutou, Yusei Fudou, and Yuki Judai join forces to take him down. For any Yu-Gi-Oh! fan who has wanted to see how these three would get along - or how they'd duel together - this movie is a rare opportunity to do so.

Is this a good crossover?