Entertainment
The Greatest Crossover Episodes of The Simpsons

1.4k votes
431 voters
25.1k views
8 items
The genius of The Simpsons is how they cleverly send-up popular culture and modern society in a way that makes viewers laugh, even if the things they're laughing at are serious matters: pollution, nuclear waste, sexism, ageism, alcoholism, physical abuse, poor education. Despite the show's regular cameo appearances by famous actors and popular guest stars, there haven't been that many crossover episodes of The Simpsons. Here is every single The Simpsons crossover episode for your ranking pleasure - television crossovers only.
One of the most popular items on this list, "The Simpsons Guy," was actually an episode on fellow Fox animated series Family Guy. Of course, there are similarities between Homer Simpson and Peter Griffin, who are both eerily similar to Fred Flintstone, but seeing an episode finally admit that fact made for excellent television.
This list features multiple episodes of The Simpsons with other TV characters and fun cameos. David Duchovny and Gillian Anderson appear as their characters from The X-Files, Agent Mulder and Agent Scully, after Homer believes he's spotted an alien in Springfield. Kiefer Sutherland and Mary Lynn Raiskub also voice their TV characters Jack Bauer and Chloe O'Brian in a classic crossover parody of 24.
Make your voice heard. Vote up the best
crossover
episodes
of
The
Simpsons
below!
back to page 1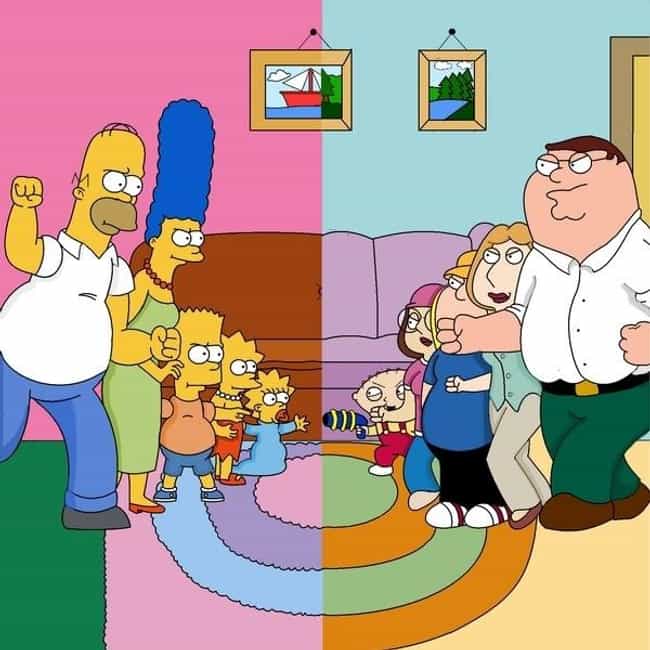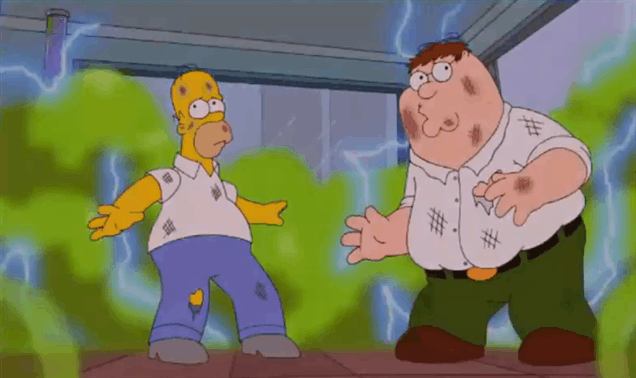 Original Air Date
:
September 28th, 2014 (

Family Guy

- Season Season 13, Episode 1)


Guest Stars

: Hank Azaria, Nancy Cartwright, D
an Castellaneta, Julie Kavner, Yeardley SmithTechnically this is an episode from the Fox animated series

Family Guy

that features a visit from the Simpsons. The Griffins get stranded in Springfield and wind up staying at the Simpsons' house. Homer and Peter initially get along, they are of course very similar. The episode expertly draws the comedic comparisons (and contrasts) between the two shows. The episode concludes with one of the most epic brawls in TV history, the Homer-Peter chicken fight.

Is this a great episode?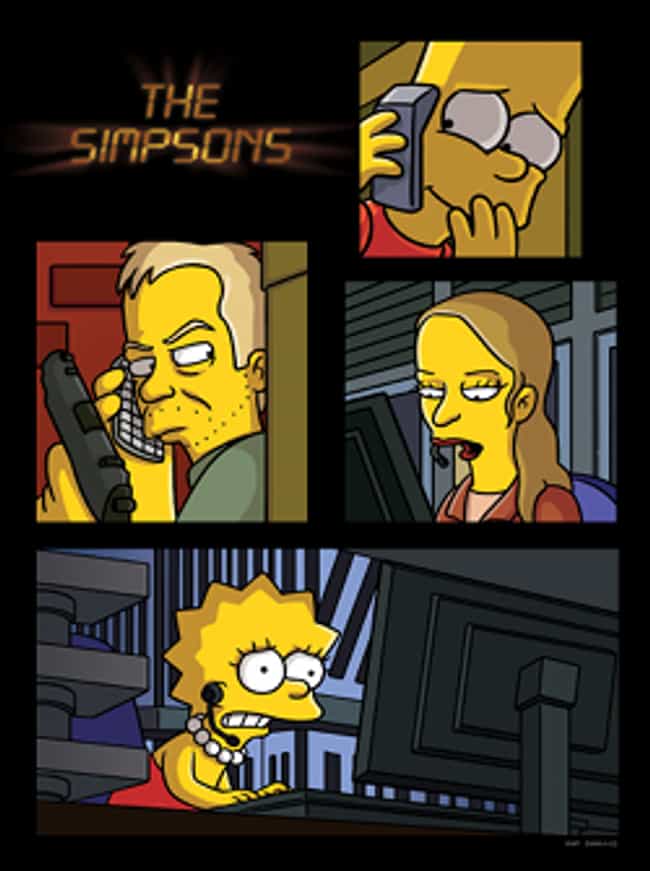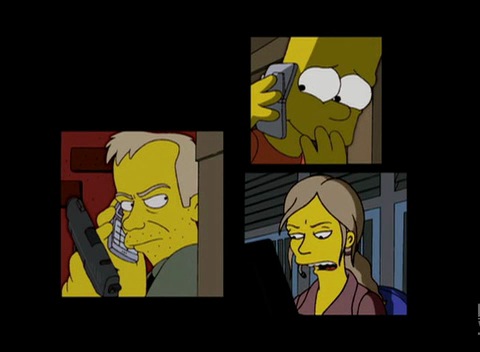 Original Air Date: May 20, 2007 (Season 18, Episode 21)
Guest Stars: Kiefer Sutherland, Mary Lynn Raiskub

Perhaps more parody than crossover, "24 Minutes" is styled after the hit Fox show

24

, with split screens and all. In this clever season finale, Bart and Lisa are part of a special team (CTU - Counter Truancy Unit) assigned by Principal Skinner to stop the school's bullies from exploding a stink bomb. Jack Bauer and Chloe O'Brian make a brief appearance when their phone lines get mixed up with Bart's.
Is this a great episode?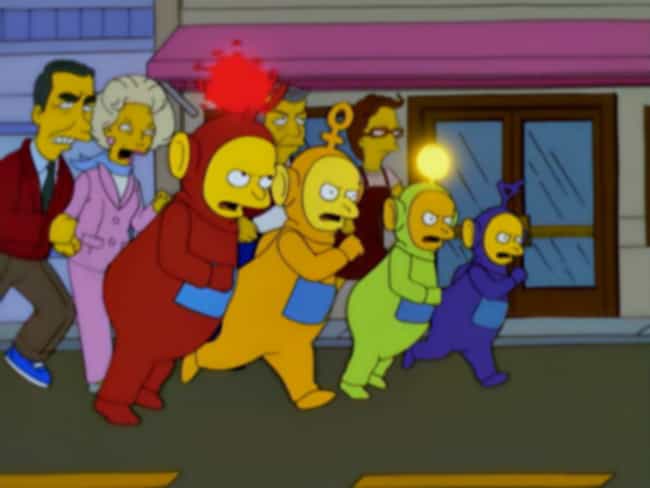 Original Air Date: February 20, 2000 (Season 11, Episode 15)
Guest Stars: Betty White
After Homer pledges $10,000 dollars to PBS (which he obviously doesn't have), the stars of the network form a mob to chase him through the streets. The characters are both real people (like Betty White and Mr. Rogers) and fictive (like the Teletubbies). Homer manages to escape the rage of the publicly-funded figures, and eventually winds up performing missionary work in Micronesia until the heat dies down. This episode was a perfect marriage of the salacious and the wholesome, as well as an excellent opportunity for Betty White to show off her comedy chops.

Is this a great episode?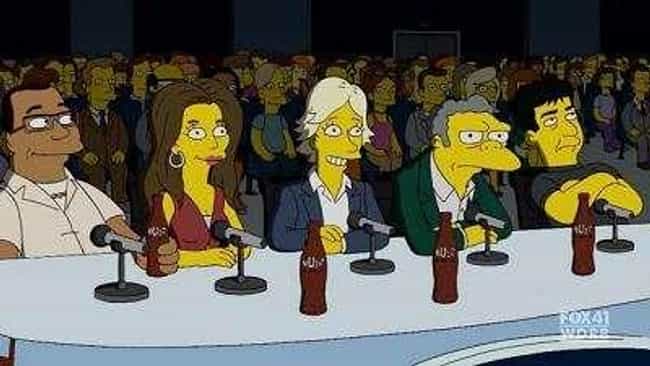 Original Air Date: May 23, 2010 (Season 21, Episode 23)
Guest Stars: Randy Jackson, Ellen DeGeneres, Kara DioGuardi, Simon Cowell, Ryan Seacrest, Rupert Murdoch

Fox's longest running show mixes it up with the network's number one reality show,

American Idol

. Moe shows off his best Simon Cowell and discovers that he has a talent for being a mean judge. The barkeep lands on

American Idol

, but the judging gig doesn't last long, because Moe takes some bad advice from the jealous Cowell. Meanwhile, with Moe's Tavern closed, Homer is annoying Marge, who is desperate to find another place for Homer to drink. Perhaps this episode is more cross-promotion than classic crossover, but for any fan of both shows, the novelty is

fun to watch

unfold.

Is this a great episode?