Graveyard Shift
Crowd-Pleasing Horror Movies You Can Put On During A Party

Updated February 4, 2020
304 votes
71 voters
1.1k views
13 items
List Rules Vote up the movies you'd most want to marathon with your friends.
If you're throwing a Halloween party, there's a good chance you'll have a scary movie on a loop in the background as ghosts and goblins cavort, dance, drink, and ring in All Hallows' Eve. Even if it's not Halloween, maybe you just want to set a certain mood. However, deciding which films strike the right chord with a group is tricky. You'll want something that lends itself to a party atmosphere while capturing the attention of those who really want to get in the mood for a good fright.
Do you choose something popular or a cult favorite? Whatever it is, when picking your screening material, make sure it has a little bit of everything - humor, romance, action, and plenty of blood. Check out the crowd-pleasing horror movies below. Which are your favorites?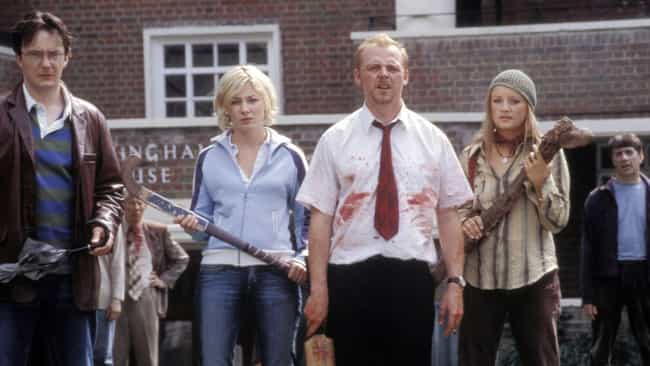 Just when you think the whole "zombie" thing has been run into the ground, a movie like Shaun of the Dead comes along and breathes new life into a well-worn genre. Shaun (Simon Pegg) is an electronics salesman in a go-nowhere job with a girlfriend who breaks up with him just as the zombie apocalypse hits London. Not that he would know it - as he reels from the breakup, he confers with his roommate and best friend, Ed (Nick Frost), who rarely leaves their apartment. When the duo finally realizes what's happening, Shawn decides to save his ex and his family to show them all he's not the worthless layabout they perceive him to be, and the two best pals become unlikely heroes in a post-zombie society.
Shaun Of The Dead mixes equal parts horror and humor with great acting and smart writing for a bloody, hilarious, and action-packed film.
Actors: Martin Freeman, Simon Pegg, Bill Nighy, David Walliams, Dylan Moran, + more
Released: 2004
Directed by: Edgar Wright
Is this a scary good crowd-pleaser?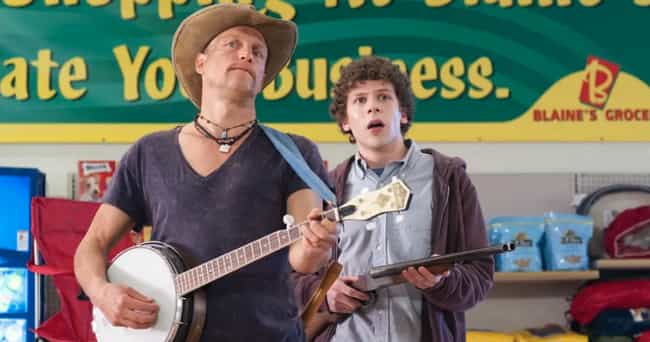 Equal parts comedy and horror, Zombieland is a fun romp through a post-apocalyptic wasteland teeming with flesh-eating zombies. Survivors try not to get too attached to each other as they could turn into one of the undead at any time (hence the city nicknames). Nervous and socially awkward Columbus (Jesse Eisenberg) encounters zombie slayer Tallahassee (Woody Harrelson) who reluctantly allows him along for the ride. The duo then meet sibling con artists Wichita (Emma Stone) and Little Rock (Abigail Breslin), and they all hit the road for a Los Angeles amusement park, which is said to be free of the monsters. (Spoiler alert: It's not.)
Romance, action, and a hilarious cameo by Bill Murray round out this fun movie.
Actors: Emma Stone, Amber Heard, Bill Murray, Woody Harrelson, Jesse Eisenberg, + more
Released: 2009
Directed by: Ruben Fleischer
Is this a scary good crowd-pleaser?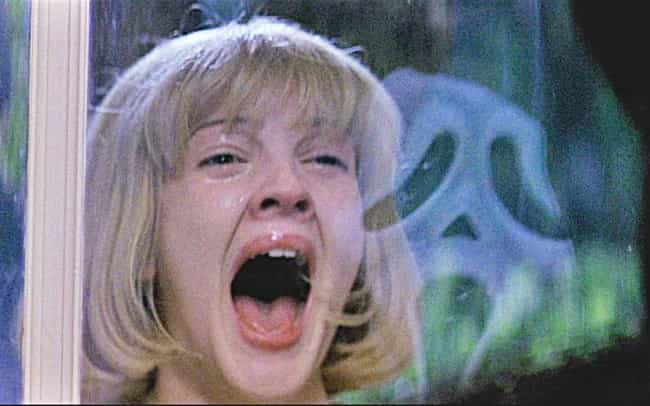 In 1996, Scream turned a tired genre on its head by referencing the many movies that came before it in a humorous and intelligent way, all the while offering the requisite amount of gore for a slasher film. Scream, in short, got to have its cake and subvert it too. The plot is a familiar one: a small town suffers a series of unexplained teen slayings which are linked to past events. In any other filmmakers' hands, it might have been more of the same old, same old, but Wes Craven and screenwriter Kevin Williamson show their characters are in on the joke as they reference the slasher films that came before while attempting to solve the mysterious slayings.
Scream also has one of the best opening scenes in horror-movie history, featuring actor Drew Barrymore, who was originally slated to play the lead. She instead chose to play Casey Becker, who is dispatched within the first few minutes of the film while chatting about - you guessed it - scary movies.
Actors: Drew Barrymore, Rose McGowan, Courteney Cox, Liev Schreiber, Neve Campbell, + more
Released: 1996
Directed by: Wes Craven
Is this a scary good crowd-pleaser?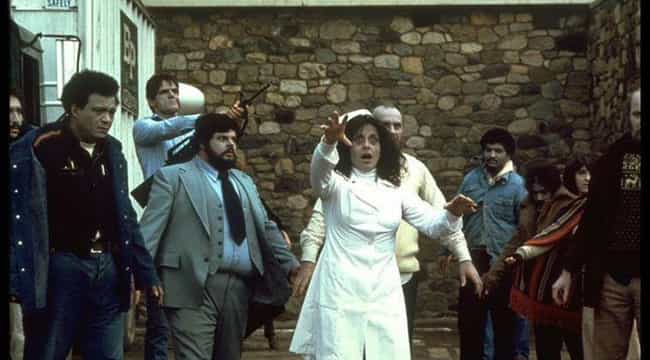 Dawn Of The Dead followed George Romero's classic Night Of The Living Dead by a decade. Just like the film that precedes it, Dawn is steeped in allegory.
As zombies multiply, they head to a place they were all too familiar with in their previous lives - the shopping mall. They return, as one of the survivors says:
[From] some kind of instinct. Memory, of what they used to do. This was an important place in their lives.
That's right - the zombies were once addicted to shopping. Dawn of the Dead is not only a hard-hitting take on consumer culture; there are also plenty of laughs and gore (courtesy of legendary effects makeup artist Tom Savini) mixed in too. For a party double-feature, check out the 2004 remake as well, which has more of the same with a dash of romance thrown in for good measure.
Actors: Tom Savini, Ken Foree, James A. Baffico, Howard Smith, David Early, + more
Released: 1978
Directed by: George A. Romero
Is this a scary good crowd-pleaser?