Button Mash
The Best Mobile Card Games

348 votes
117 voters
9.2k views
15 items
List Rules All games available on Android and iOS unless otherwise noted.
Whether you're summoning a monster or trying to collect a full house, card games are fun for everyone. However, not everyone has access to a full deck of cards at all times. If you're taking a long and crowded ride back home on a subway, you can't just whip out your deck and play a quiet game of Solitaire. Additionally, not everyone has the finances to build an impressive monster deck for games like Magic: The Gathering or Yu-Gi-Oh!
With that said, the best card games for your phone allow players to have greater access to their favorite card games in a free or inexpensive way. Vote up the best mobile card games for iOS and Android. If your favorite mobile card game isn't listed, go ahead and add it to the list.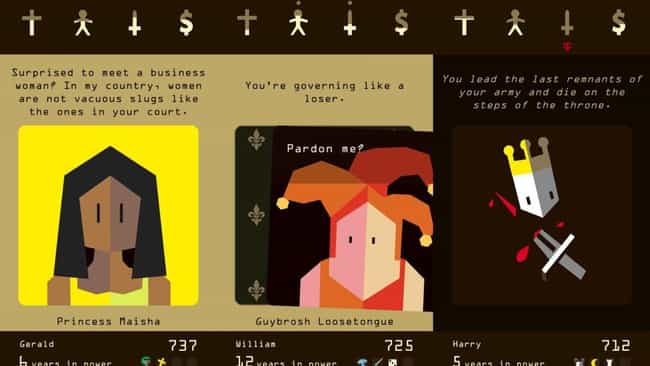 Reigns is a strategy card game that really makes you feel the heavy weight of the crown. The objective of the game is to make your reign as king last as long as possible as you try to appease all the different factions within your kingdom - all while eliminating any outside element that could destroy your dynasty. Think of it as a Game of Thrones-type situation where everyone is out to get you, and every action you make may come back to bite you in the end. Speaking of which, there's even a Game of Thrones spinoff of the game, as well as one where the player can play as a queen.
Agree or disagree?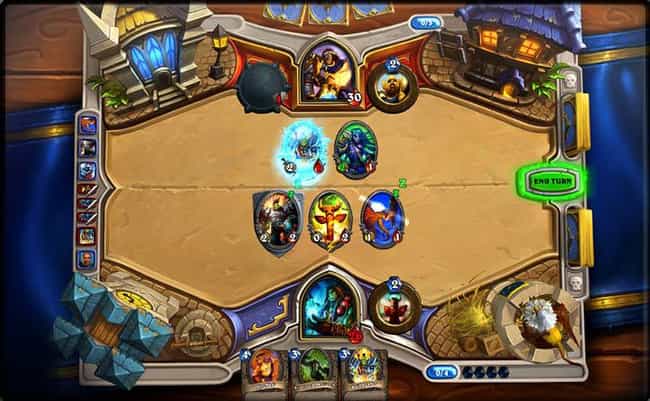 While originally conceived as a small and experimental spinoff of the Warcraft series, Heartstone has grown into one of the most popular esport games around. It's a digital collectible card game that plays with the rich lore of the World of Warcraft series, such as the video games, novels, and physical card game that came before it. One distinguishing factor of the game is the elimination of any possible plays from an opponent during a player's turn. Heartstone also does an incredible job of replicating the feel of a physical card game through its user interface.

Agree or disagree?
see more on Hearthstone: Heroes of Warcraft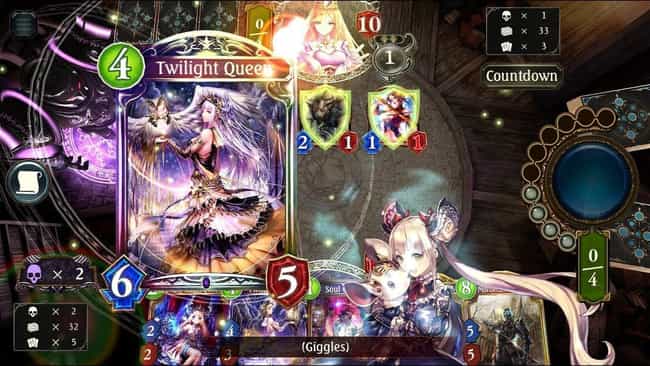 For a more anime-inspired take on card gaming, Shawdowverse offers a fun alternative to the traditional Western fantasy style. Shadowverse is a turn-based multiplayer card game that features breathtaking anime illustrations with gameplay similar to that of Hearthstone. The key difference between the two is that Shadowverse minimizes the impact of randomness on match outcomes, making every victory feel more earned rather than just having good luck. Like other anime-inspired mobile games, Shadowverse also collaborates with popular series like Granblue Fantasy, Street Fighter, and the upcoming crossover with Love Live Sunshine.

Agree or disagree?
see more on Shadowverse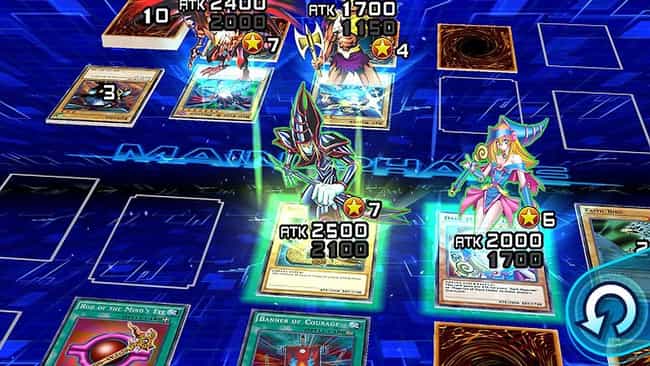 Whether you're a fan of the anime or the real-life collectible card game, Yu-Gi-Oh! Duel Links takes those two worlds and merges them into one. It's a digital rendition of the Duel Monsters card game from the show that not only acts as a great introduction for newcomers but also rewards longtime players with rich content and engaging challenges. What really sells Yu-Gi-Oh! Duel Links is that it takes all the characters from the various Yu-Gi-Oh! anime series, such as Yu-Gi-Oh!, Yu-Gi-Oh! GX, and Yu-Gi-Oh! 5D's, and puts them into one game. So, no matter how you got into Yu-Gi-Oh!, there's something here for everyone.

Agree or disagree?
see more on Yu-Gi-Oh! Duel Links