Total Nerd
The Best Cyborg Storylines in Comics

47 votes
8 voters
20 items
List Rules Vote up the Cyborg comic book story arcs every fan must read.
When it comes to superheroes whose power comes from cybernetic enhancements, you don't have to look much further than Victor Stone, otherwise known as DC Comics' superhero, Cyborg! Cyborg has been published in various comics since 1980, and over the years, he has appeared in more than 2,000 books. If you're interested in reading the best Cyborg stories DC Comics has published, it can be difficult to dig through such a huge pile of one-shot comic book issues, graphic novels, trade paperbacks, anthologies, and everything else to find out which Cyborg stories are the best of them all.
Fortunately, this list has you covered! The 20 greatest adventures Cyborg has taken part in are listed here, but because Cyborg has been more of a team member than a solo superhero, you will find a lot of books on here from the Justice League, New Teen Titans, and others. Cyborg did receive a solo series over the years, but his library is almost entirely composed of team-ups and group crimefighting activities. Check out the list below, and don't forget to vote up your favorite story arcs, storylines, or comic book issue that you think contains the best of Cyborg's many stories ever told!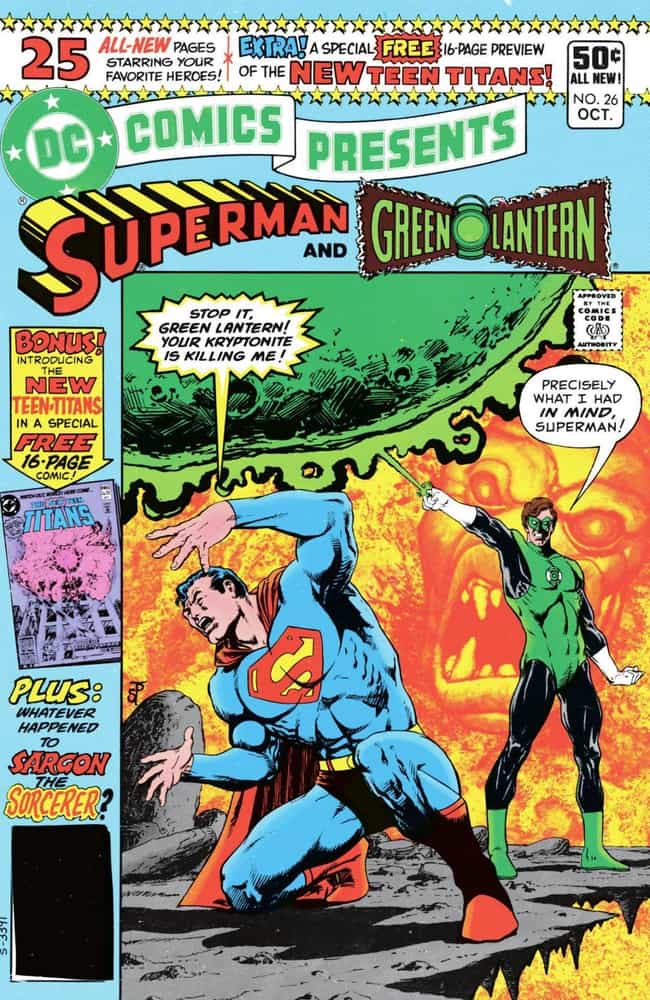 Story Found In: DC Comics Presents #26
Cyborg's first appearance came within the story, "Where Nightmares Begin!" found in the pages of DC Comics Presents #26 back in October 1980. In the story, Robin is suddenly transported to the New Teen Titans base, but he doesn't recognize some of the new heroes he sees there. Not only is he confused at the sight of Cyborg, but he also fails to recognize Raven or Starfire who also make their first appearance in this issue.
Robin and the New Teen Titans are thrown into action when an alarm blares, and they discover that an amorphous blob is attacking S.T.A.R. Labs! The team takes on the challenge and wins the day, but Robin is again transported back to his original location where he helps put out a fire and save the lab from a terrorist attack. What seemed like a transportation was actually a strange futuristic vision of what is to come: the formation of the New Teen Titans!

Is this a great Cyborg storyline?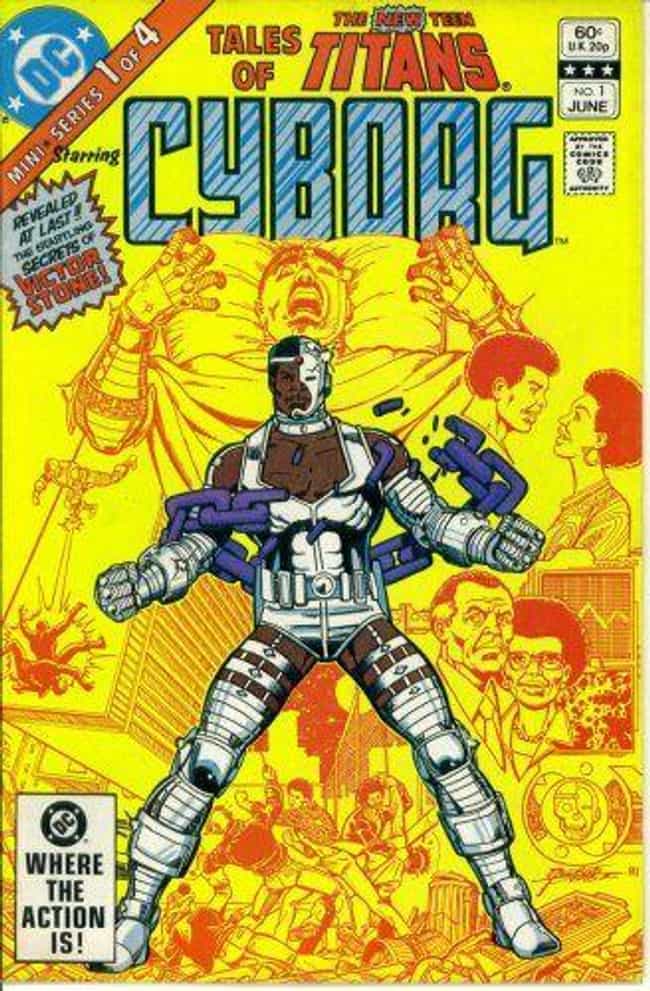 Story Found In: Tales of the New Teen Titans #1
Back in 1982, DC published a four-issue miniseries titled Tales of the New Teen Titans, which featured each of the newest members of the team in their own debut issue. The first was attributed to Cyborg in a story, which was simply titled "Cyborg." Marv Wolfman and George Pérez put the issues together, and each of the four stands as some of the best early works on the series.
In the story, the team embarks upon a weeklong camping and hiking trip to the Grand Canyon so they can become better acquainted. As they sit around a campfire, Cyborg tells the story of his origin as a superhero with some details about his early life and how he grew up. This served as a narrative for his origin story in a unique and interesting way since it was told from the perspective of the hero himself.
Is this a great Cyborg storyline?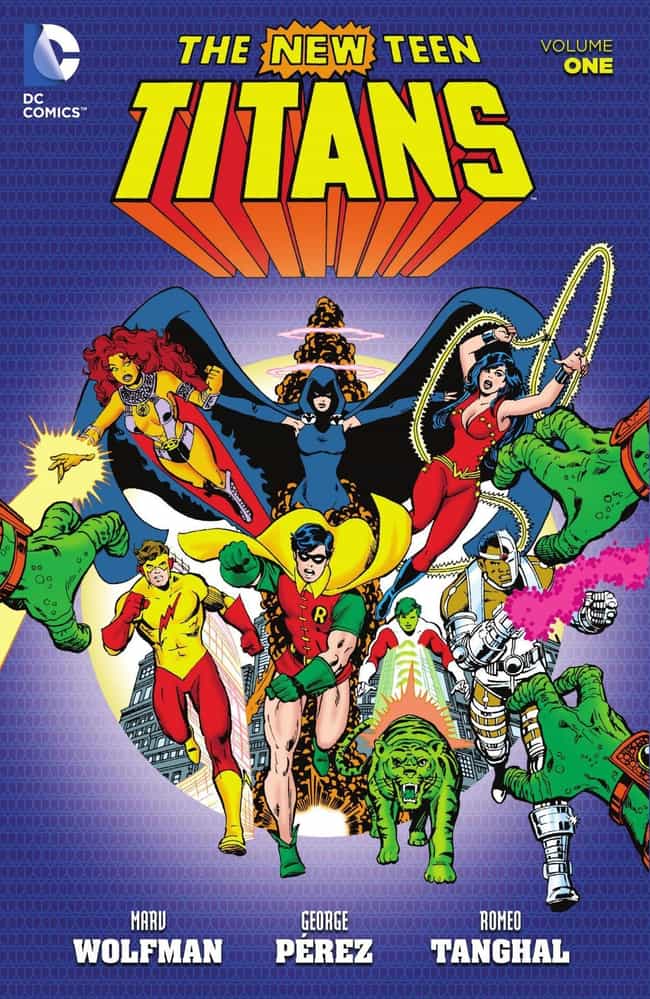 The New Teen Titans, Volume 1
Story Found In: The New Teen Titans #1-8
When the New Teen Titans launched as a new take on the old concept of teenage superheroes, it was up to the writing talents of Marv Wolfman working alongside George Pérez's brilliant illustrations. The first eight issues have been collected into a single trade paperback you can pick up by clicking the link above.
In these early issues, Robin, Kid Flash, Wonder Girl, Cyborg, Changeling, Raven, and Starfire come together for the first time as a group of young superheroes whose strong personalities make for dynamic storytelling. Their individual strengths and strong character only serves to bind them into a cohesive and functional team, but nothing is easy when teenagers work together, and anything can happen now that the New Teen Titans are on the scene!

Is this a great Cyborg storyline?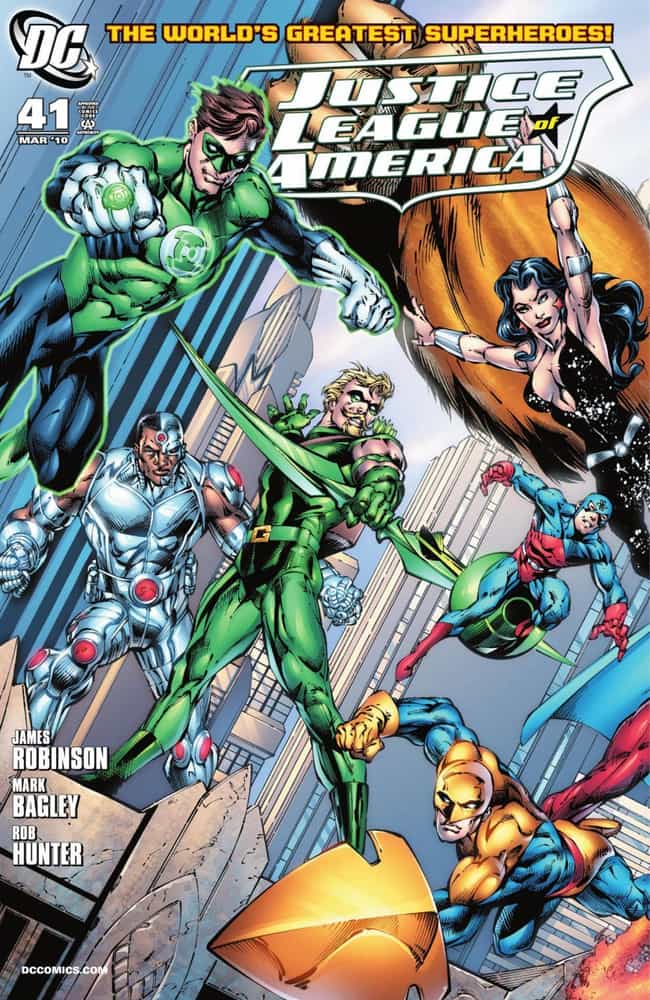 Story Found In: Justice League of America #41
Back in 2006, the Justice League got a completely new team roster in issue #41 of Justice League of America. The new team came together to counter an increasing threat, and it included Cyborg, Green Lantern, Batman, Green Arrow, the Atom, Donna Troy, Mon-El, Starfire, Dr. Light, Congorilla, and The Guardian!
Will this new roster be able to work together long enough to stop what's coming, or will these new alliances break when they are needed the most? Find out in this amazing single issue written by James Robinson with art by Mark Bagley.

Is this a great Cyborg storyline?