film

The Best Danny Cooksey Movies

13 votes
8 voters
1.5k views
7 items
Follow
List Rules Vote for your favorite movies, regardless of critic reviews or how big the role was.
List of the best Danny Cooksey movies, ranked best to worst with movie trailers when available. Danny Cooksey's highest grossing movies have received a lot of accolades over the years, earning millions upon millions around the world. The order of these top Danny Cooksey movies is decided by how many votes they receive, so only highly rated Danny Cooksey movies will be at the top of the list. Danny Cooksey has been in a lot of films, so people often debate each other over what the greatest Danny Cooksey movie of all time is. If you and a friend are arguing about this then use this list of the most entertaining Danny Cooksey films to end the squabble once and for all.
If you think the best Danny Cooksey role isn't at the top, then upvote it so it has the chance to become number one. The greatest Danny Cooksey performances didn't necessarily come from the best movies, but in most cases they go hand in hand.
Stump the Band and Recess: All Growed Down are included on this list.
"This list answers the questions, "What are the best Danny Cooksey movies?" and "What are the greatest Danny Cooksey roles of all time?"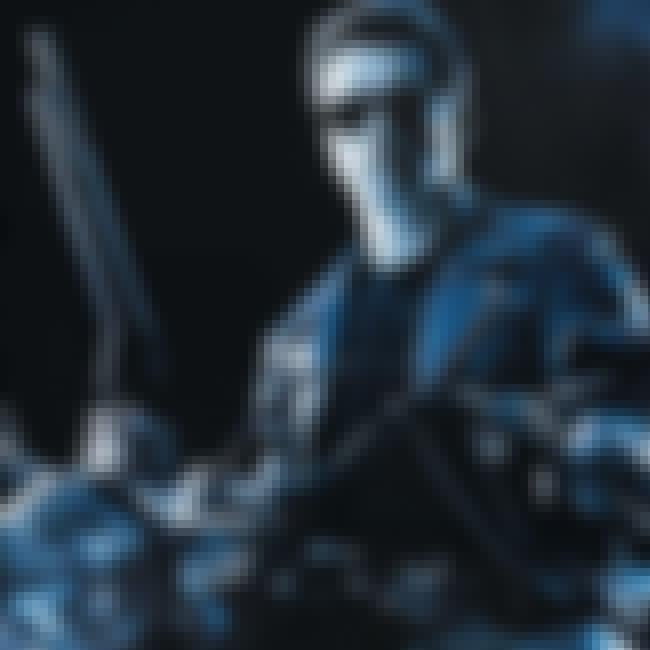 Terminator 2: Judgment Day is a 1991 American science fiction action thriller film written, produced and directed by James Cameron. The film stars Arnold Schwarzenegger, Linda Hamilton, Robert Patrick and Edward Furlong. It is the second installment of the Terminator franchise and the sequel to the 1984 film The Terminator. Terminator 2 follows Sarah Connor and her ten-year-old son John as they are pursued by a new, more advanced Terminator, the liquid metal, shapeshifting T-1000, sent back in time to kill John Connor and prevent him from becoming the leader of the human resistance. A second, less advanced Terminator is also sent back in time to protect John. After a troubled pre-production ...more on Wikipedia
Actors: Arnold Schwarzenegger, Edward Furlong, Linda Hamilton, Nikki Cox, Danny Cooksey, + more
Initial Release: 1991
Directed by: James Cameron
Also Ranked
#21 on The Most Rewatchable Movies
#34 on The Greatest Film Scores of All Time
#16 on The Greatest Disaster Movies of All Time
#20 on The Best Dystopian and Near Future Movies

Agree or disagree?
see more on Terminator 2: Judgment Day
Dr. Seuss' The Lorax is a 2012 American computer-animated 3D musical fantasy comedy film produced by Illumination Entertainment and based on Dr. Seuss' children's book of the same name. The film was released by Universal Pictures on March 2, 2012, the 108th birthday of Dr. Seuss. It is the second adaptation of the book, following the 1972 animated musical television special. It builds on the book by expanding the story of Ted, the previously unnamed boy who visits the Once-ler. The cast includes Danny DeVito as the Lorax, Ed Helms as the Once-ler and Zac Efron as Ted. New characters introduced in the film are Audrey, who is voiced by Taylor Swift, Aloysius O'Hare, voiced by Rob Riggle, and ...more on Wikipedia
Actors: Taylor Swift, Zac Efron, Betty White, Danny DeVito, Nasim Pedrad, + more
Initial Release: 2012
Directed by: Kyle Balda, Chris Renaud
Also Ranked
#41 on The Best CGI Animated Films Ever Made
#7 on The Best Eco-Friendly Kids Movies
Agree or disagree?
see more on The Lorax
Mac and Me is a 1988 American science fiction adventure film co-written and directed by Stewart Raffill about a "Mysterious Alien Creature" that escapes from nefarious NASA agents and is befriended by a boy who uses a wheelchair due to paraplegia. Together, they try to find MAC's family, from whom he has been separated. The film stars Jade Calegory, Christine Ebersole, Jonathan Ward, Katrina Caspary, and Lauren Stanley. It also marks the film debut of a then-unknown Jennifer Aniston, who features as an uncredited extra. The decision to create the film was based solely on the success of E.T.. The title Mac and Me comes from the working title for E.T. — E.T. and Me. ...more on Wikipedia
Actors: Jennifer Aniston, Nikki Cox, Danny Cooksey, Christine Ebersole, Andrew Divoff, + more
Initial Release: 1988
Directed by: Stewart Raffill
Agree or disagree?
see more on Mac and Me
Stump the Band is a 2006 horror film written by JoJo Henrickson and directed by JoJo Henrickson and William Holmes. ...more on Wikipedia
Actors: Danny Cooksey, Carl Ciarfalio, Becky Boxer, Dominique Davalos, Ellen Fox, + more
Initial Release: 2006
Directed by: William Holmes, JoJo Henrickson
Agree or disagree?