Character Costumes
The Greatest Daredevil Costumes of All Time

Updated June 14, 2019
7.9k votes
975 voters
165.7k views
20 items
List Rules The best costumes and suits Daredevil has worn.
Since his start way back in 1964 in Daredevil #1, ol' horn head has been one of the most popular Marvel Comics characters. Having been a part of the comic book world for over 50 years now, he has had all manner of costumes. A few were black, most of them were red, and a few were even yellow. Huge horns, little horns, One D, the Double D. What are the best Daredevil costumes?

Every illustrator had their own unique take on The Man Without Fear, the only consistent feature being an exposed chin and nose. All of the rest has changed over time.
This is your chance to vote for the best Daredevil costumes in all forms of media. Do you prefer the black on black (with white shoes!) Frank Miller style or his iconic red suit? Maybe you like the original yellow? Or maybe you think the Netflix show got it perfect?
Vote up all your favorite Daredevil costumes below!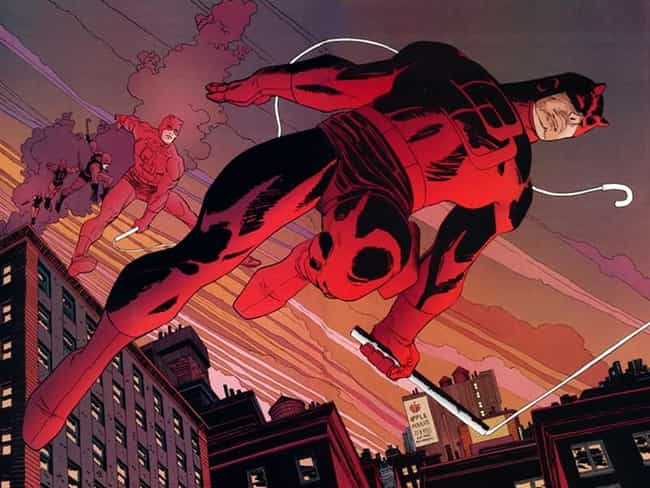 Beginning with
Daredevil #7
way back in 1965, The Man Without Fear began to don his definitive red suit.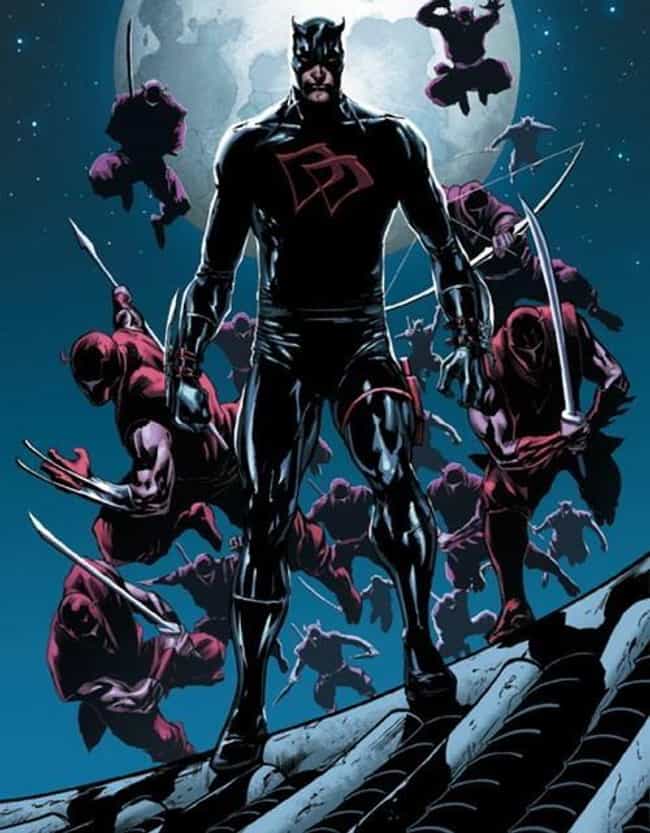 DD wore this costume as he led the Hand, during Shadowland, and fell under the influence of the Beast.