Entertainment
The Best Darkwing Duck Episodes

464 votes
68 voters
2.8k views
21 items
List Rules Vote for your favorite Darkwing Duck episodes, no matter how popular they are.
List of the best Darkwing Duck episodes, as voted on by other fans of the series. Darwing Duck is an animated action-adventure series created by the Walt Disney Company. With so many memorable episodes of the show, it's hard to trust just one person's opinion of what the top Darkwing Duck episodes of all time are. Fans of Darkwing Duck are extremely passionate about the show, and there is often debate over which episodes are better than others. That's why this list exists- so you can vote for your favorites and we can find out once and for all what everyone thinks the best episode is. List includes It's a Wonderful Leaf, Negaduck and more. What is the best Darkwing Duck episode of all time? Look below and find out.
Ranker may collect a commission from links on this page.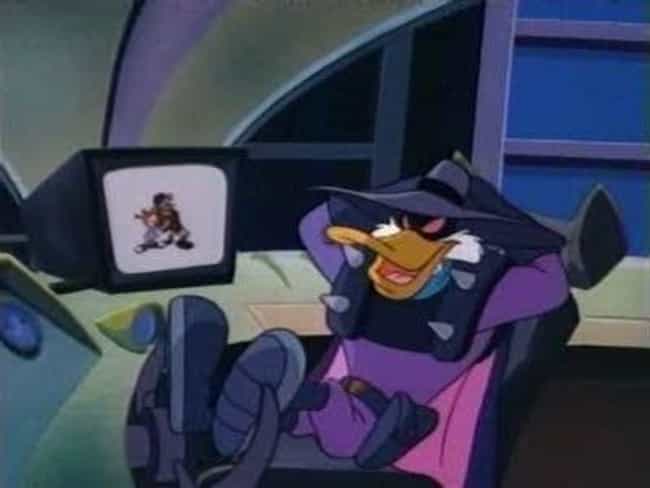 During a battle between Darkwing, Megavolt and Quackerjack, Gosalyn ends up aboard the villains Time Top, just before it starts up and takes them to the future. There, Gosalyn finds out that Darkwing has become Darkwarrior Duck, and enforces the law with an iron fist! ...more on Wikipedia
Original Airing: Nov 19 1991
Season: Darkwing Duck - Season 1
Episode Number: 52
Previous Episode: Quack of Ages
Next Episode: Stressed to Kill

Agree or disagree?