Entertainment
The 15 Best Dave Bautista Performances Of All Time

March 23, 2020
143 votes
34 voters
15 items
For the last decade or so, audiences have come to know the best Dave Bautista movies. He is mostly recognizable as the ultimate body slammer and a sneakily comedic performer. Starting off in the WWE, Bautista (or Batista, as he was known) racked up title after title. Since transitioning to the big screen, he has made his mark in the Marvel Cinematic Universe, the James Bond franchise, the return of Blade Runner, mainstream comedies, and indie dramas. And through all these roles, the hulking wisecracker has gotten to act alongside some of Hollywood's biggest legends and modern day A-listers, including Robert De Niro, Bruce Willis, Jodi Foster, Bradley Cooper, Daniel Craig, and Ryan Gosling. What roles from this rising star stand out the most to you?
Vote up your top picks to build the essential John Bautista list. Be sure to check back as more characters from his filmography are added!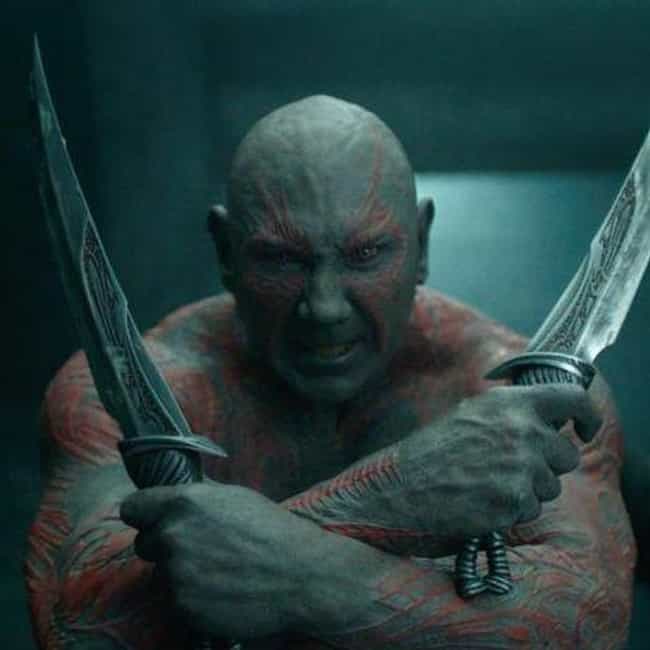 Movies: Guardians of the Galaxy (2014), Guardians of the Galaxy Vol. 2 (2017), Avengers: Infinity War (2018), Avengers: Endgame (2019)
Starting in Guardians of the Galaxy, then carrying over into Volume 2 and the two-part conclusion of the Avengers series, Bautista makes his mark on the MCU with his portrayal of Drax, the literal-minded (but coming out of this shell) galactic warrior and member of the Guardians. Bautista's dry delivery and misunderstanding of metaphor has made Drax arguably the most delightful part of the titular squad. Also, as Bautista tends to do in any role, Drax kicks butt.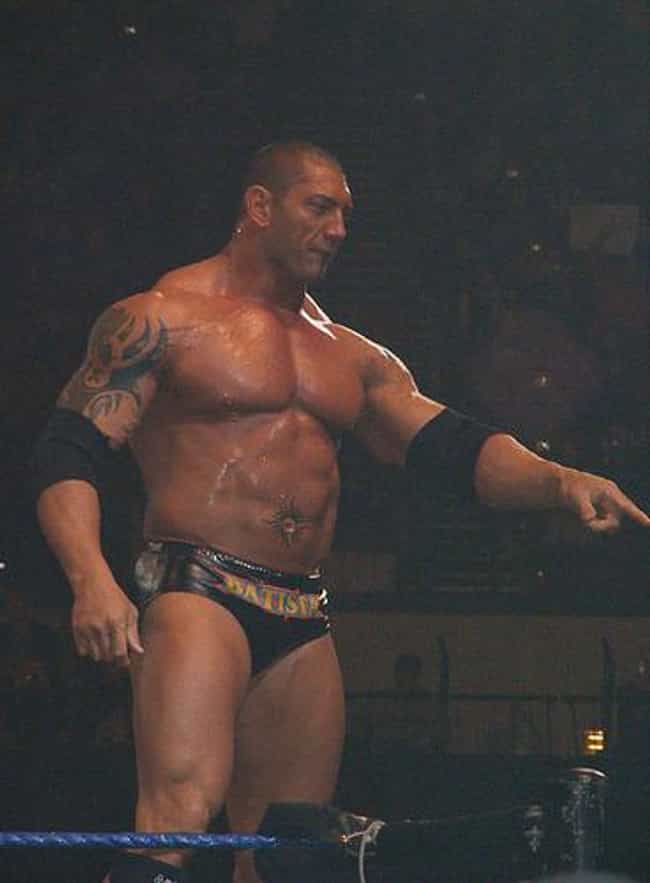 Sports Entertermaint: WWE (1999-present)
One could make the argument that there's no distinguishing Dave Bautista from his WWE persona of Batista, but the slight difference in name spelling suggests we can probably consider Batista "fictional." In any case, the four-time WWE World Heavyweight Champion certainly has a lot of character, from his enormous frame to his in-ring nickname, "The Animal."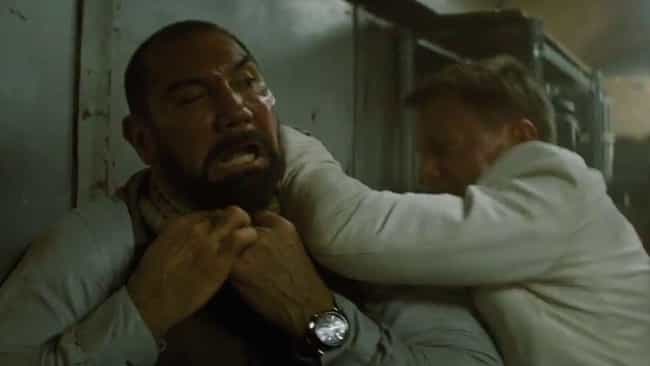 Movie: Spectre (2015)
As far as action and espionage movies go, there are few roles better than becoming a Bond villain. While Bautista wasn't the biggest baddie (he served under Christoph Waltz's Blofed and the criminal organization SPECTRE), he most certainly left an imprint. Or two imprints, specifically. Just ask the guy whose eyes he gouged out with his thumbs.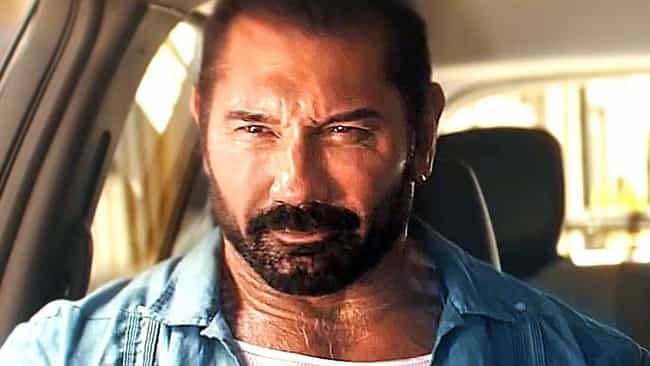 Movie: Stuber (2019)
Stepping into the role of quick-tempered cop, Bautista plays Vic Manning, a man on the hunt to catch the heroin dealer who killed his partner. Recovering from eye surgery, Vic has to hire an Uber driver to act as his de facto wheelman and partner. While there's no shortage of Bautista kicking butt in this one, either, the highlight is his comedic chemistry with co-star Kumail Nanjiani.