Total Nerd
The Best Deathstroke Storylines To Get To Know Slade Wilson

Updated May 21, 2020
125 votes
40 voters
3k views
20 items
List Rules Vote up the Deathstroke comic book story arcs every fan must read
When it comes to killer assassins in the DC Universe, you can't get much better than Deathstroke The Terminator himself. For many, he is the antithesis of Batman—a man with no superpowers who has honed his abilities to take out enemies of all kinds. The only problem is where Batman refuses to take a life, Deathstroke has no such inhibitions. He's been around for decades and is one of the most interesting characters in DC's publishing library, but for those who aren't intimately familiar with his comics, he's not well understood.
Thanks to some great performances by Manu Bennett in Arrow, and his appearances in the DC Animated Universe, there are tons of fans who have been introduced to the character and are looking for more story arcs consisting of Deathstroke's greatest adventures. For those fans, there are hundreds, if not thousands of comic book issues to choose from that feature Deathstroke. So if you are a new fan of Deathstroke these are great stories to get started on, or if you have always been a Deathstroke fan, use this list to find great story arcs you may have missed. This list compiles the very best Deathstroke The Terminator storylines featured in comic books, graphic novels, trade paperbacks, stories, and one-shots DC has ever published. Go ahead and read through these to get a good understanding of who this character is, and if you find your favorite story, don't forget to vote it up and see which one rises to the top!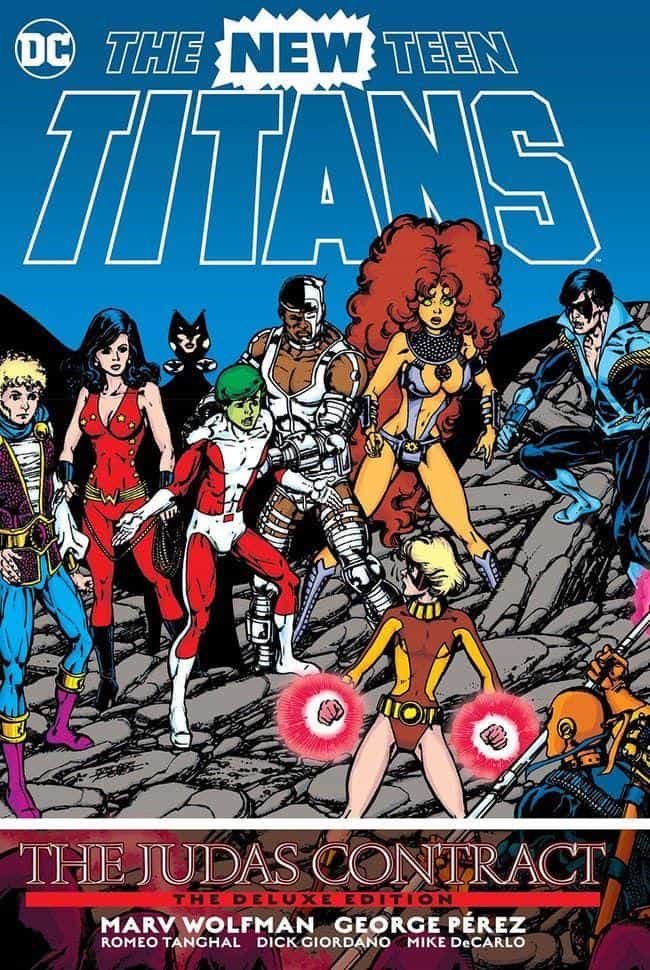 Story Found In: The New Teen Titans #39 and #40, Tales Of The Teen Titans #41-44 and The New Teen Titans Annual #3
Deathstroke's skills in combat and manipulation are well-known, but how far does he go to achieve his goals? In "The Judas Contract," one of Deathstroke's and the New Teen Titans greatest stories, his machinations are put on full display as events from his past, going as far back as his first appearance in comics, come into focus.
The revelation in this story details how Terra's membership on the team was nothing more than a plot hatched by Deathstroke all the way back in the beginning so that he could gain intelligence on the team! This harrowing tale depicts not only reveals the complex details of Deathstroke's origin story but the impact of Terra's treason on the team, which has repercussions from that point forward.
Is this a great storyline?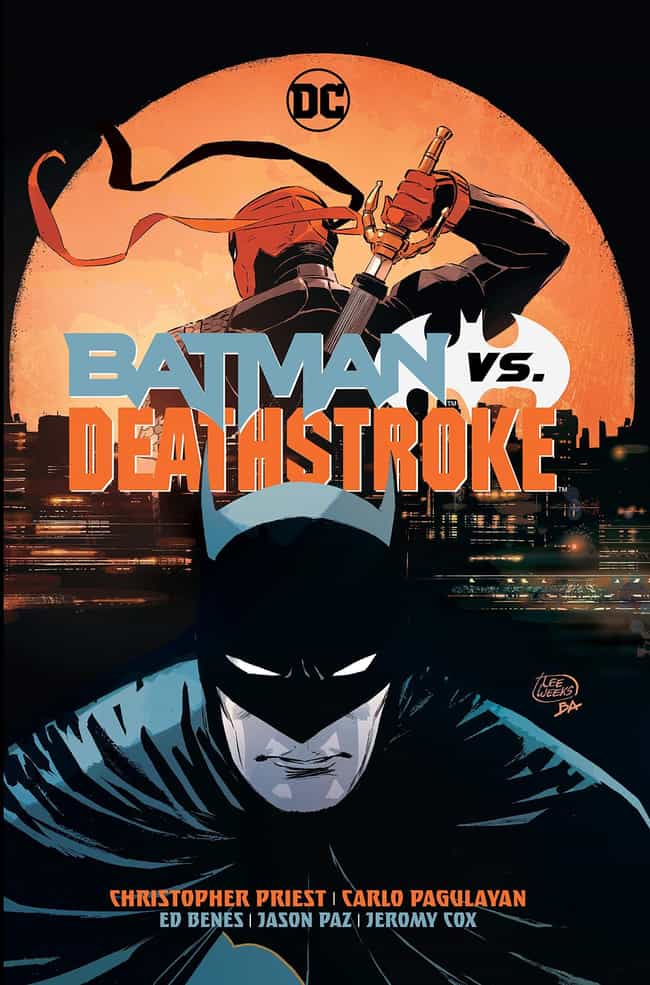 Story Found In: Deathstroke the Terminator #7
Batman and Deathstroke are two sides of the same coin. Both men are equal in fighting ability and resolve, but where they differ is their willingness to kill and Deathstroke's penchant for doing whatever he's hired to do no matter the side he finds himself on. These two have found themselves fighting one another many times over the years, and Batman usually wins... but not always.
In this battle, the two go up against one another, and Deathstroke finds that Batman is little more than an ordinary man. Wilson had been enhanced to kill his enemies while Batman had merely trained to fight until he won, which means these two champions are set to fight until the very end in this massive conflict that begins their feud with one another.
Is this a great storyline?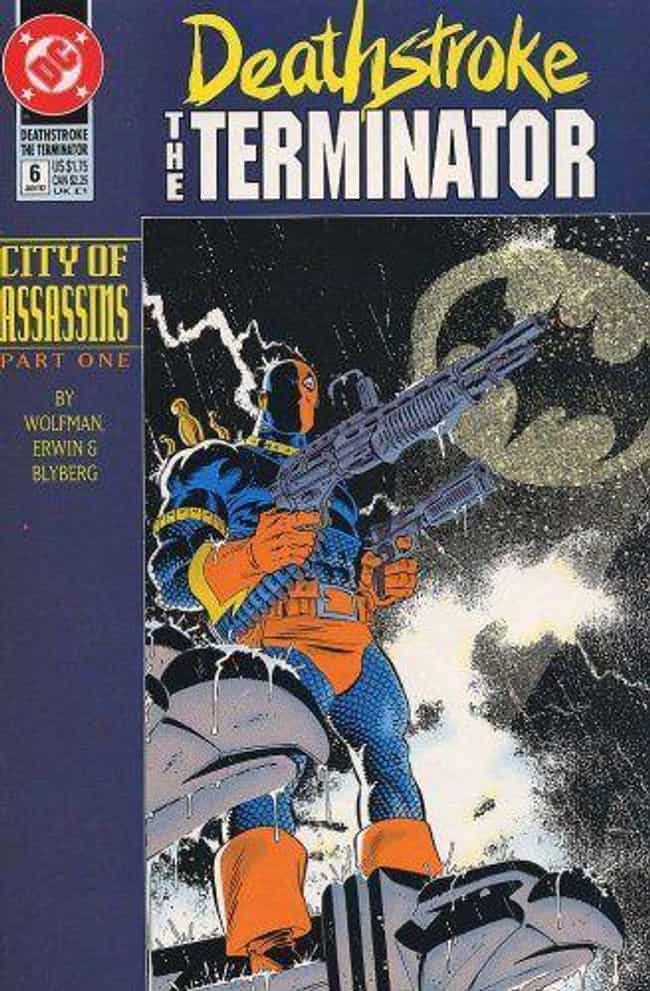 Story Found In: Deathstroke The Terminator #6-9
"City of Assassins" features the debut battle between the rigid assassin and the Dark Knight himself. In this four-part series that ran through the issues of Deathstroke The Terminator, the assassin goes up against the defender of Gotham city only to find he isn't able to take him down as easily as he thought.
Batman is clearly a worthy adversary who puts Slade Wilson through his paces in this amazing story featuring hitmen, surprising alliances, and assassination. Both characters are perfectly depicted by Steve Erwin in this classic story featuring Deathstroke and everybody's favorite bat-like vigilante.
Is this a great storyline?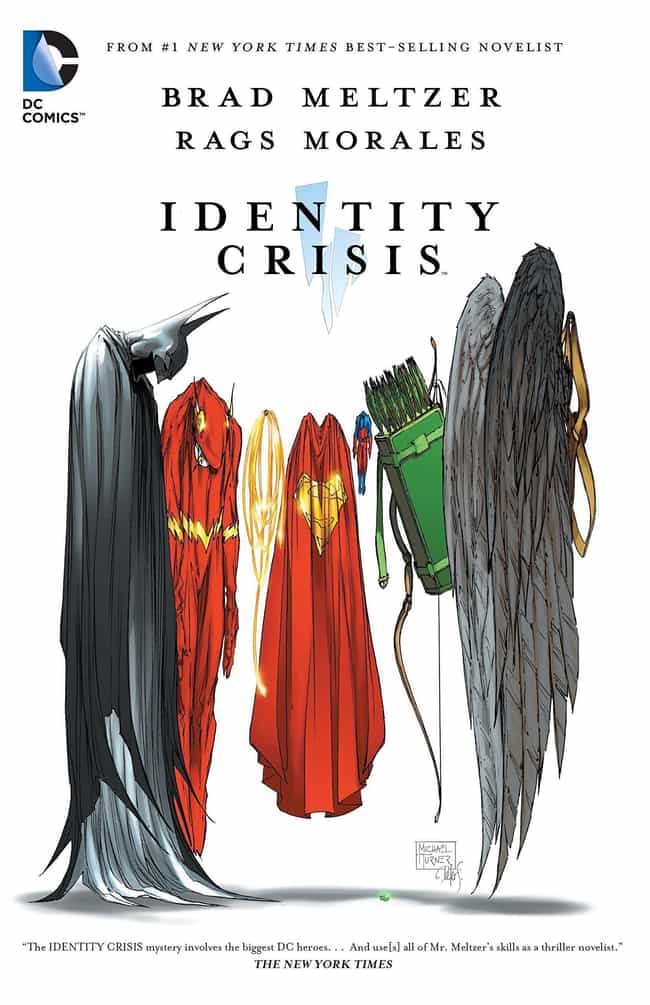 Story Found In: Identity Crisis #3
Deathstroke may be an assassin, but that's not all he does in the world. During the "Identity Crisis" event, Doctor Light was on the run after he assaulted the Elongated Man's wife, Sue Dilby. To ensure his safety, he hired Deathstroke, and that meant he had the assassin standing between him and the entire roster of the Justice League.
As you might imagine, this leads to a massive fight, pitting Deathstroke against the Flash, Green Arrow, Black Canary, Green Lantern, and Zatanna. All of those people are exceptional warriors in the DC Universe, but Deathstroke holds his own against each of them. When he fails to achieve the upper hand, it sends him into a blind rage, and he even breaks into Green Arrow's place to let him know their fight wasn't over... not by a longshot.
Created By: Brad Meltzer, Rags Morales
Publisher: DC Comics
Is this a great storyline?