Entertainment
Defense Attorneys From Movies You'd Hire To Get You Out Of A Pickle

Updated January 27, 2020
339 votes
65 voters
15 items
List Rules Vote up the fictional defense attorneys you'd hire in a jam.
Most courtrooms in the world are relatively boring in real life. However, the courtrooms in movies and TV often contain exciting deliberations, witnesses breaking on the stand, and Jack Nicholson confirming he was the one who ordered the Code Red. The famous lawyers in movies appear to be the center of the action, with most depictions in popular culture showcasing defense attorneys.
When it comes to movie attorneys most people would immediately hire to get them out of a pickle, there are some obvious choices, which include Atticus Finch from To Kill a Mockingbird, Billy Flynn from Chicago, or Elle Woods from the Legally Blonde franchise. There are tons of famous lawyers in movies, but choosing the top ones who could get most defendants out of a jam is no easy task.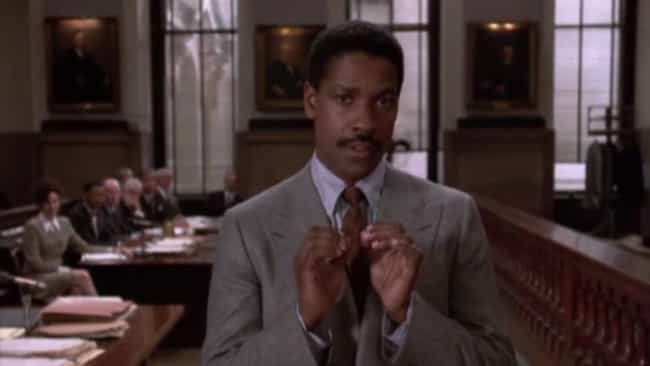 Notable Defense Tactics: Despite his discomfort at first, Joe Miller agrees to represent Andrew Beckett in his wrongful termination case, which Beckett believes is the result of his manifestation of AIDS. Proving that Beckett was fired for having the disease is no easy task, but Miller manages to do it by tirelessly picking apart numerous stories and innuendo around Beckett's employment; he is able to win the case in the end.
One of the most telling scenes in the movie involves Miller asking Beckett to take off his shirt so he could show the court an example of the lesions he was showing shortly before he was fired. The shocking revelation helps convince the jury that not only was Beckett fired for having AIDS, but that he deserves punitive damages totaling $5 million.
Biggest Win: Andrew Beckett vs. Baker McKenzie
Biggest Loss: The central trial of the film is the one involving Andrew, which he wins, but in the beginning, both attorneys are representing their respective parties against one another in a different lawsuit. The details of the case aren't explored in much length, but Miller loses the case to Beckett.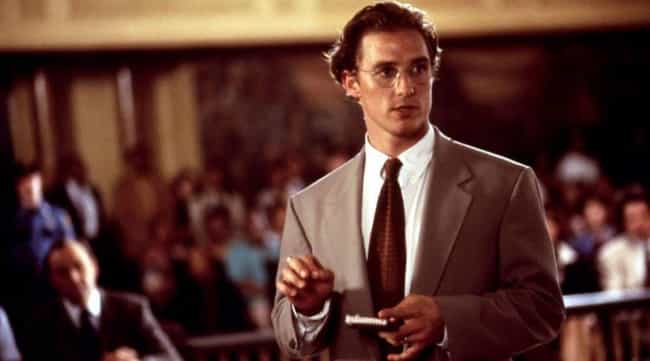 Jake Brigance From 'A Time to Kill'
Notable Defense Tactics: After his daughter is viciously assaulted and beaten, Carl Lee Hailey goes into the courthouse and slays both of the guilty parties. He is immediately taken into custody, then chooses Jake Brigance to represent him.
Brigance is concerned he can't get an acquittal, but his closing arguments describe, in painstaking detail, what the young girl went through. When he is finished, he asks them to "now imagine she's white." This helps convince the jury, and Hailey is acquitted.
Biggest Win: The People vs. Carl Lee Hailey
Biggest Loss: Unknown
Notable Defense Tactics: Atticus Finch is tasked with defending Tom Robinson, a black man accused of assaulting a white woman named Mayella Ewell. The story is set in Maycomb, AL, during the Great Depression, which isn't exactly a safe time for a black man, especially those caught in this sort of predicament. Finch manages to prove that Mayella and her father, Bob Ewell, are lying and lack credibility.
His work in the trial proves that Mayella made suggestive advances toward Tom, not the other way around. Unfortunately, the jury still votes to convict Tom, and he perishes trying to escape from prison before Atticus could challenge the verdict at appeal.
Biggest Win: Finch doesn't win the case in trial, but he proves the Ewells lack credibility. In a way, he wins and loses the case at the same time.
Biggest Loss: The People vs. Tom Robinson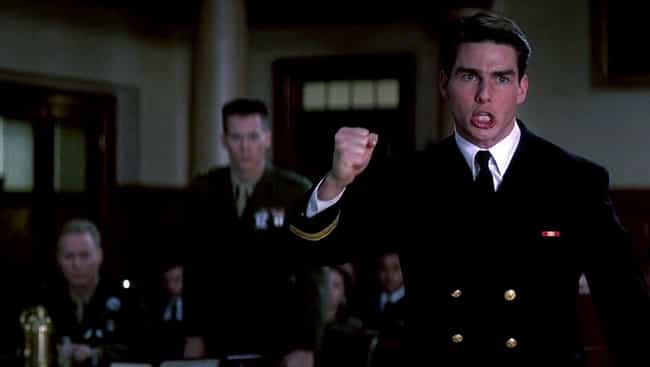 Notable Defense Tactics: Lt. Daniel Kaffee is tasked with defending Lance Corporal Harold Dawson and Private First Class Louden Downey. As he investigates the offense, it becomes clear that Commanding Officer of Guantanamo Bay Naval Base Colonel Nathan Jessup is responsible for the demise his clients are charged with committing.
Through cross-examination, Lt. Kaffee manages to get Jessup to admit that he ordered the Code Red, which led to the loss of Private First Class William Santiago. This proves his clients followed orders from on-high, and landed Jessup in a court-martial of his own.
Biggest Win: The Court-Martial of Lance Corporal Harold Dawson and Private First Class Louden Downey
Biggest Loss: The Court-Martial of Lance Corporal Harold Dawson and Private First Class Louden Downey. He both won and lost the case because the two men are cleared of the original accusation but found guilty of "conduct unbecoming," resulting in their dishonorable discharge. Despite this aspect of losing that aspect of the case, he saves them from a far more severe punishment, which would likely have been life in prison.