Graveyard Shift
Pretty Good Horror Movies That Take Place In The Desert

757 votes
234 voters
25.6k views
14 items
List Rules Vote up the desert horror that makes you want to stay in the city.
After a bender of desert horror movies, it's only natural to reconsider any long road trips that might be in the works. After all, horror movies set in the desert prove that the dark, open skies and sprawling stretches of sand are an open invitation for all sorts of monsters and ghouls. From bloodthirsty, sci-fi creatures of the night to stalkers with malicious intent, the hot sand and highways of the desert hold enough secrets to keep anyone far away.
Desert-themed horror movies will ensure that whenever you leave for a long trip, the gas tank will be full, a spare tire will be tucked away in the trunk, and everyone's guard will be all the way up. Even with an excess of horror movie knowledge, nobody really knows what's lurking in the sandy depths of the desert.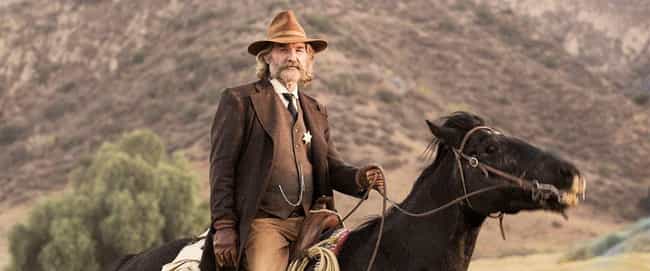 The Wild West is truly wild in Bone Tomahawk. When the town doctor goes missing, his search party comes face to face with the brooding jaws of a man-eating clan.
Crawling out from the depths of the desert caves, the tribesmen attempt to lure the search party into their traps in hopes of a feast.
Released: 2015
Directed by: S. Craig Zahler

Does this make you desert-shy?
see more on Bone Tomahawk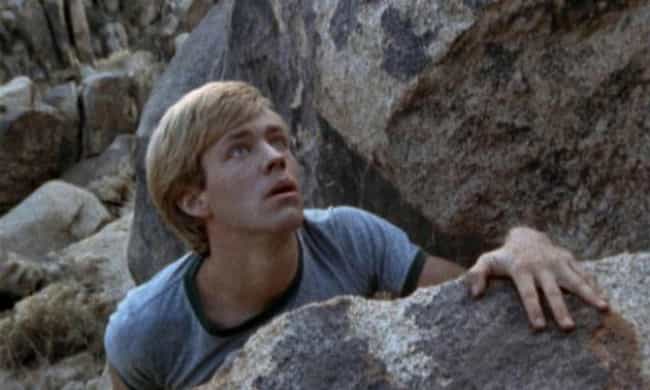 The Carters embark on a family vacation to the sunny hills of Los Angeles. In an unlucky twist of fate, their car and travel trailer break down in the middle of the Nevada desert. Stranded and without any sign of help nearby, the family is left vulnerable to a group of desert cannibals who take full advantage of the Carters' unfortunate predicament.
As the hungry horde targets the family, the encounter escalates to a gore-fest of epic proportions.
Released: 1977
Directed by: Wes Craven

Does this make you desert-shy?
see more on The Hills Have Eyes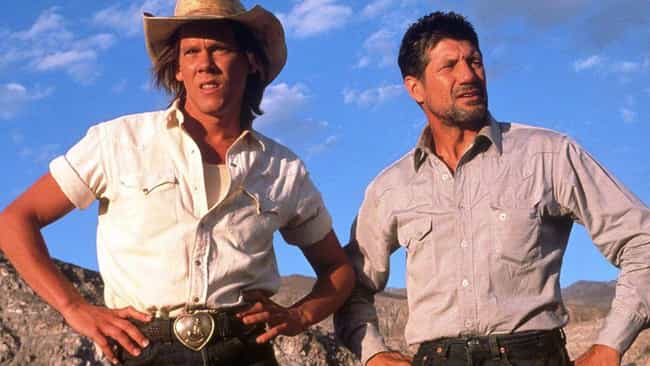 What's that shaking coming from below the surface? Don't worry, it's only an enormous sand monster that wants to rip apart everything in its path.
Starring Kevin Bacon as Valentine McKee, as well as Fred Ward and Finn Carter as Earl Bassett and Rhonda LeBeck, the film follows the trio as they attempt to escape the underground creatures causing the unearthly tremors. As the thrilling horror throws them into all sorts of life-threatening scenarios, they find themselves with few options to fight back - ultimately, their only hope for survival is escape.
Released: 1990
Directed by: Ron Underwood
Does this make you desert-shy?
see more on Tremors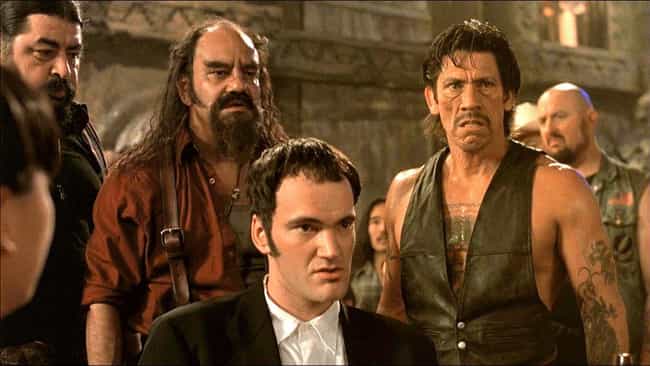 On a rampant caper gone wrong, a pair of lawbreakers and their hostages find themselves surrounded by bloodthirsty vampires in a seemingly ordinary adult club. They have to wait there to meet up with a fugitive harborer at dawn.
The night becomes interminably long for everyone involved, and many of those at the club are offed before dawn. Instantly wrapped up in a gory tussle with the bloodsuckers, the human fugitives and hostages end up fighting for their lives until daybreak.
Released: 1996
Directed by: Robert Rodriguez, Sarah Kelly

Does this make you desert-shy?
see more on From Dusk till Dawn