Film

The Best Dev Patel Movies

104 votes
42 voters
3.8k views
6 items
List Rules Vote for your favorite movies, regardless of critic reviews or how big the role was.
List of the best Dev Patel movies, ranked best to worst with movie trailers when available. Dev Patel's highest grossing movies have received a lot of accolades over the years, earning millions upon millions around the world. The order of these top Dev Patel movies is decided by how many votes they receive, so only highly rated Dev Patel movies will be at the top of the list. Dev Patel has been in a lot of films, so people often debate each other over what the greatest Dev Patel movie of all time is. If you and a friend are arguing about this then use this list of the most entertaining Dev Patel films to end the squabble once and for all.
If you think the best Dev Patel role isn't at the top, then upvote it so it has the chance to become number one. The greatest Dev Patel performances didn't necessarily come from the best movies, but in most cases they go hand in hand.
The list you're viewing has a variety of films, like Slumdog Millionaire and The Commuter, in it.
"This list answers the questions, "What are the best Dev Patel movies?" and "What are the greatest Dev Patel roles of all time?"
The Best Exotic Marigold Hotel is a 2012 British comedy-drama film, directed by John Madden. The screenplay, written by Ol Parker, is based on the 2004 novel These Foolish Things, by Deborah Moggach, and features an ensemble cast consisting of Judi Dench, Celia Imrie, Bill Nighy, Ronald Pickup, Maggie Smith, Tom Wilkinson and Penelope Wilton, as a group of British pensioners moving to a retirement hotel in India, run by the young and eager Sonny, played by Dev Patel. The movie was produced by Participant Media and Blueprint Pictures on a budget of $10 million. Producers Graham Broadbent and Peter Czernin first saw the potential for a film in Deborah Moggach's novel with the idea of exploring ...more on Wikipedia
Actors: Judi Dench, Maggie Smith, Tom Wilkinson, Bill Nighy, Celia Imrie, + more
Initial Release: 2011
Directed by: John Madden
Also Ranked
#4 on Great Movies About Old Ladies
#2 on The Best Movies About Old People
Agree or disagree?
see more on The Best Exotic Marigold Hotel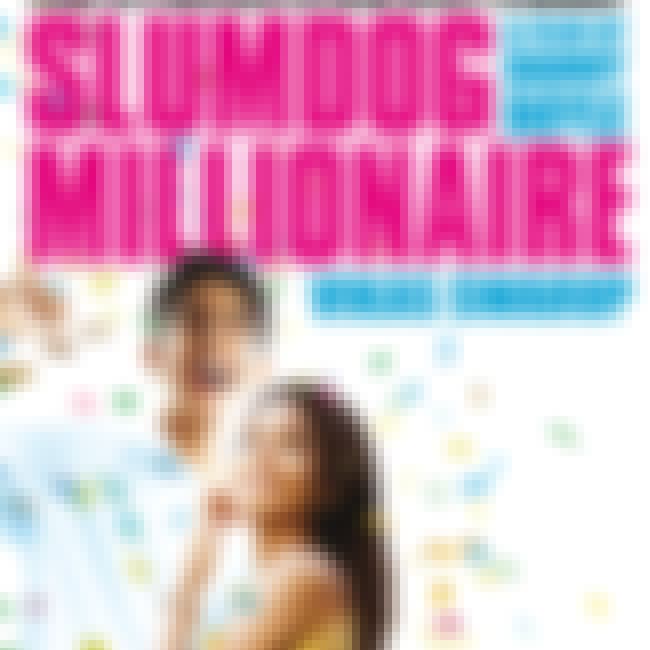 Slumdog Millionaire is a 2009 British drama film directed by Danny Boyle, written by Simon Beaufoy, and produced by Christian Colson. It was co-directed in India by Loveleen Tandan. It is an adaptation of the novel Q & A by Indian author and diplomat Vikas Swarup. Set and filmed in India, the film tells the story of Jamal Malik, a young man from the Juhu slums of Mumbai who appears on the Indian version of Who Wants to Be a Millionaire? and exceeds people's expectations, thereby arousing the suspicions of cheating; Jamal recounts in flashback how he knows the answer to each question, each one linked to a key event in his life. After its world premiere at Telluride Film Festival and later ...more on Wikipedia
Actors: Freida Pinto, Anil Kapoor, Irrfan Khan, Saurabh Shukla, Shruti Seth, + more
Initial Release: 2008
Directed by: Loveleen Tandan, Danny Boyle
Also Ranked
#39 on The Very Best Oscar-Winning Movies
#74 on The Greatest Soundtracks of All Time
#90 on The Best Movies Based on Books
#78 on The Best Movies Based on True Stories

Agree or disagree?
see more on Slumdog Millionaire
About Cherry is a 2012 drama film and the directorial début of Stephen Elliott. It is based on a script written by Elliott and porn industry veteran Lorelei Lee. It stars Ashley Hinshaw, James Franco, Heather Graham, and Dev Patel. The project was filmed in San Francisco and premièred at the 2012 Berlin International Film Festival. ...more on Wikipedia
Actors: James Franco, Heather Graham, Megan Boone, Ashley Hinshaw, Lili Taylor, + more
Initial Release: 2012
Directed by: Stephen Elliott
Agree or disagree?
see more on About Cherry
The Last Airbender is a 2010 American fantasy adventure film written, produced, and directed by M. Night Shyamalan. It is based on the first season of the Nickelodeon animated series Avatar: The Last Airbender. The film stars Noah Ringer as Aang, with Dev Patel as Prince Zuko, Nicola Peltz as Katara, and Jackson Rathbone as Sokka. Development for the film began in 2007. It was produced by Nickelodeon Movies and distributed by Paramount Pictures. Premiering in New York City on June 30, 2010, it opened in the United States the following day, grossing an estimated $16 million. The film was universally panned by critics. Many reviewers cited inconsistencies within the plot and between the ...more on Wikipedia
Actors: Nicola Peltz, Jackson Rathbone, Seychelle Gabriel, John Noble, Summer Bishil, + more
Initial Release: 2010
Directed by: M. Night Shyamalan
Also Ranked
#52 on The Best Adventure Movies for Kids
#55 on The Best Movies Released July 4th Weekend

Agree or disagree?
see more on The Last Airbender