Dog Breeds
The Best Apartment Dogs for City Living

4.4k votes
521 voters
28k views
45 items
List Rules Dog breeds that do well with limited space, a small yard, and close neighbors
List of the best dogs for apartments and city life, as ranked by dog breed experts and apartment dwellers. Since every canine breed comes with its own unique personality type, they also come with their own set of challenges. Certain dogs just weren't made for life in small apartments in the city, where you come across strangers every day and are often confined to small square footage. If you live in the city, chances are your home is not very large,e specially when compared to a house with a backyard. Therefore, the dog that joins your family should be able to flourish within the small confines of an apartment, as well as be friendly with strangers. As long as your dog gets enough exercise through long walks around the neighborhood, any breed can live in a city, but the breeds on this list are the most suited to the lifestyle of aparment dwelling.
Are you wondering, "What are the best dog breeds for apartments?" This list has the most apt breeds for the life of a city dog in tighter living spaces. The dogs on this list have low to mild energy levels and are completely loving to most people.
If you're looking for a good apartment dog that will be your best friend within the limitations of your small city dwelling, the breeds on this list won't ever let you down.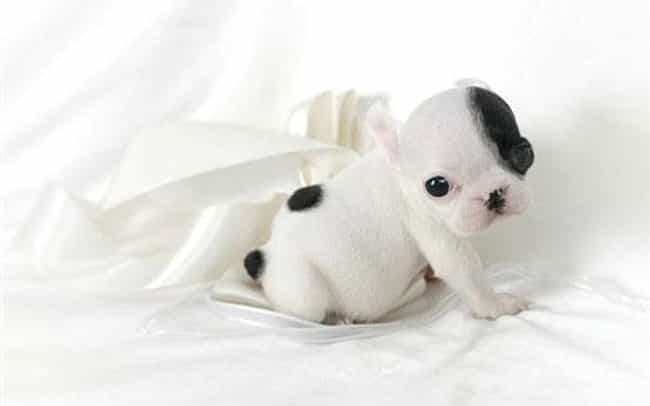 The French Bulldog is a small breed of domestic dog. "Frenchies" were the result in the 1800s of a cross between bulldog ancestors imported from England and local ratters in Paris. Frenchies are very playful and affectionate. They are loyal, loving, and wonderful companion dogs. French Bulldogs can be a challenge to train due to their willful and stubborn nature. They require patience, repetition and early socialization. They are often referred to as 'a clown in the cloak of a philosopher'. French bulldogs are commonly called pigdogs in the UK as their resemblance to pigs in snorting noises and appearance. ...more on Wikipedia

Agree or disagree?
see more on French Bulldog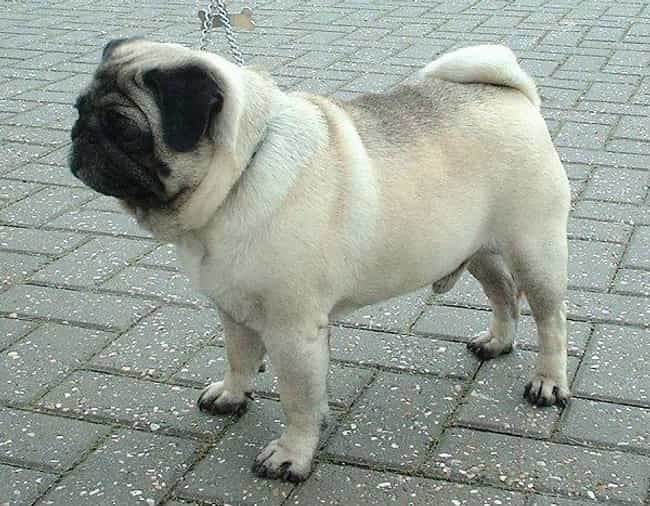 The Pug is a breed of dog with a wrinkly, short-muzzled face and curled tail. The breed has a fine, glossy coat that comes in a variety of colours, most often fawn or black, and a compact square body with well-developed muscles. Pugs were brought from China to Europe in the sixteenth century and were popularized in Western Europe by the House of Orange of the Netherlands, and the House of Stuart. In the United Kingdom in the nineteenth century Queen Victoria developed a passion for Pugs which she passed on to other members of the Royal family. Known for being sociable and gentle companion dogs, Pugs remain popular into the twenty-first century, with some famous celebrity owners. A Pug was ...more on Wikipedia

Agree or disagree?
see more on Pug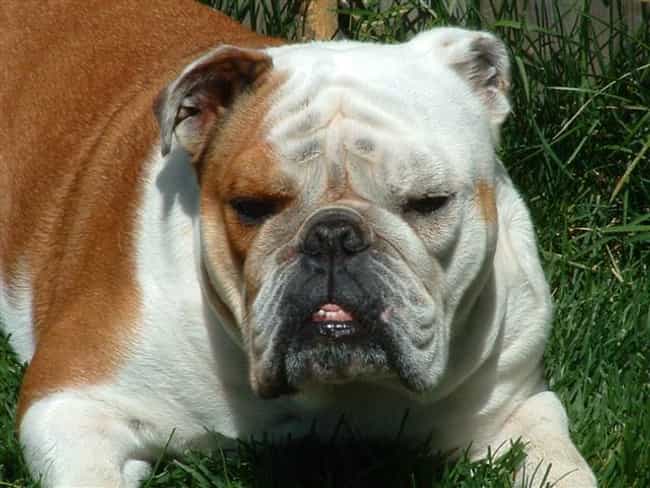 The Bulldog is a medium-sized breed of dog commonly referred to as the English Bulldog or British Bulldog. Other Bulldog breeds include the American Bulldog, Old English Bulldog, Olde English Bulldogge, and the French Bulldog. The Bulldog is a muscular, heavy dog with a wrinkled face and a distinctive pushed-in nose. The American Kennel Club, The Kennel Club, and the United Kennel Club oversee breeding standards. Bulldogs are the 5th most popular purebreed in the United States in 2013 according to the American Kennel Club. ...more on Wikipedia

Agree or disagree?
see more on Bulldog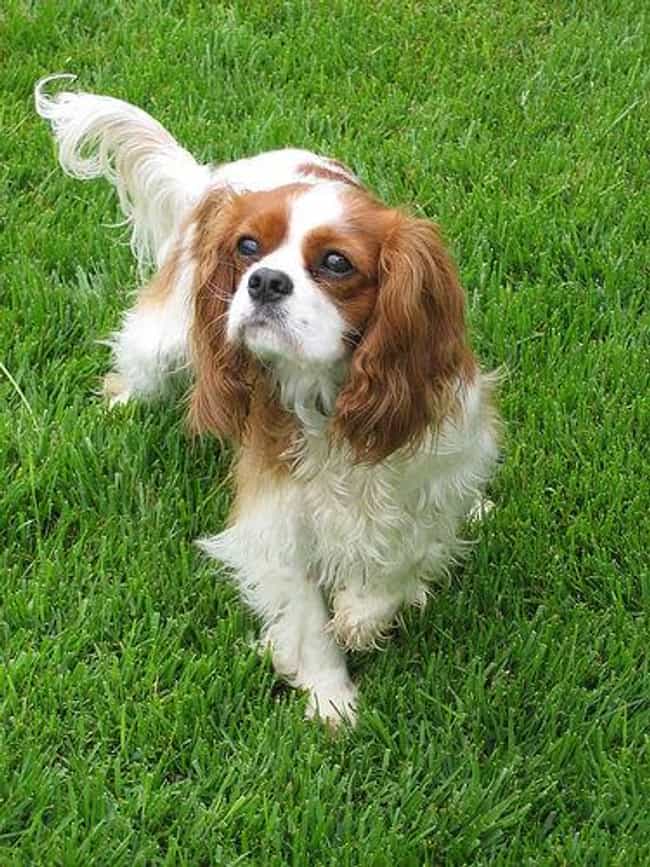 The Cavalier King Charles Spaniel is a small spaniel classed as a toy dog by The Kennel Club and the American Kennel Club, that originated in the United Kingdom. Since 2000, it has grown in popularity in the United States and ranks as the 19th most popular pure-breed in the United States. It has a silky, smooth coat and commonly a smooth undocked tail. The breed standard recognises four colours: Blenheim (chestnut and white), Tricolour (black/white/tan), Black and Tan, and Ruby. The breed is generally friendly, affectionate and good with both children and other animals; however, they require a lot of human interaction. Since they are family dogs, it is recommended to not leave one alone for ...more on Wikipedia

Agree or disagree?
see more on Cavalier King Charles Spaniel