Total Nerd
Every 'Doctor Who' Christmas And Holiday Special, Ranked

251 votes
36 voters
15 items
List Rules Vote up the Doctor's best holiday adventures.
For many Whovians, Doctor Who holiday specials are a Christmas Day - and sometimes New Year's Day - family tradition. Both those who grew up watching Classic Who and those well-versed in New Who can enjoy these festive, action-packed episodes, such as "Twice Upon a Time," "The Runaway Bride," and "A Christmas Carol." Like regular Doctor Who fare, they can't all be winners, but each is unique and enjoyable in its own way.
In December 2019, the tradition continues with the 13th Doctor, Jodie Whittaker, and her companions Ryan (Tosin Cole), Yaz (Mandip Gil) and, Graham (Bradley Walsh), flying the TARDIS to their next adventure. In anticipation of this festive holiday event, let's take a look back at the Doctors, companions, and otherwordly creatures of Christmas past.
The Christmas Invasion (2005)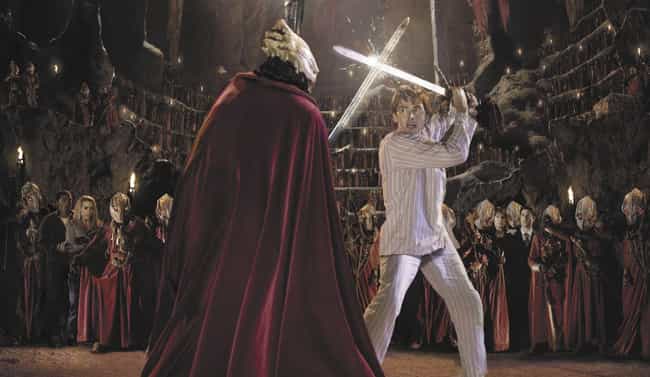 This episode is the first of many holiday specials in the New Who era, and it's our first introduction to David Tennant as the 10th Doctor. This festive special features firearm-wielding masked Santa figures, spinning Christmas trees, and an alien sword fight.
We see the Doctor's companion, Rose (Billie Piper), tending to the Time Lord in the aftermath of his regeneration. The Doctor spends most of the episode passed out, while Rose worries whether he's still the Doctor she knows. The primary threat of the episode is an alien race called the Sycorax, who wish to take half the world's population as slaves. Ten wakes up just in time to face off against the Sycorax leader and defend Earth.

Is this a great episode?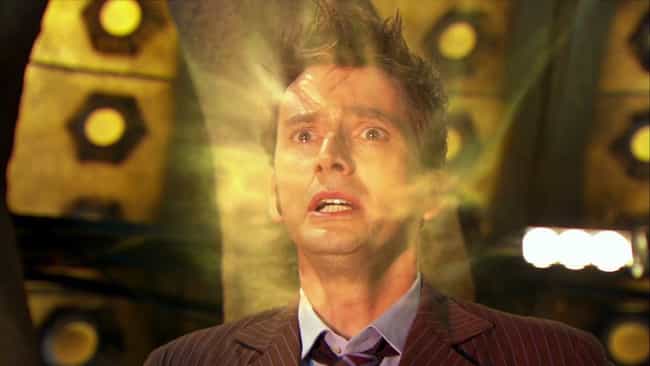 In what may be the most epic and heart-wrenching holiday special of the show, David Tennant takes his tearful final bow as the Doctor when he faces off against his maniacal Time Lord nemesis, the Master (John Simm). The Master enacts an evil plan to take down the Doctor once and for all, but before this plan can come to fruition, Ten sacrifices himself to save Donna's grandfather (Bernard Cribbins).
Packed with action and emotion, the episode earns its place as the only two-part holiday special of the series. It introduces a brand new element to the long-running series: a Doctor who is afraid to regenerate. As we bid farewell to the tousled hair, trench coat, and Chuck Taylors, Ten utters his poignant last words: "I don't want to go."

Is this a great episode?
In Matt Smith's first holiday special as the 11th Doctor, yet another spaceship is on a crash course, and it's up to our favorite Time Lord to save the day. The high-stakes, space-age take on Dickens's famous tale evens out the drama with Eleven's signature eccentricities, wacky details like a flying shark, and a wash of both romance and melancholy.
Our Scrooge character, a hardened millionaire named Kazran (Michael Gambon), travels with the Doctor through the timeline of his own life in an effort to regain his sense of humanity. According to the previously stated rules of time travel in the Doctor Who universe, meddling in one's own timeline is off-limits, but perhaps these rules don't apply on Christmas.

Is this a great episode?
The Husbands Of River Song (2015)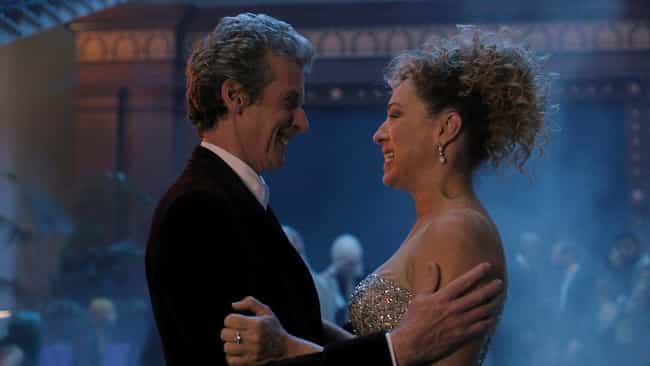 River Song (Alex Kingston) is part Time Lord, part adventurer, part outlaw, and part romantic - and many believe she's the one and only true match for the Doctor. This holiday special presents River with multiple "husbands," each of whom serves her needs in different ways. Like everyone else, she believed the Doctor was out of regenerations, so she doesn't recognize Twelve (Peter Capaldi) when they first meet. River brings him along on her caper, during which she speaks openly about her love for the Doctor and their complicated relationship.
Once their quest is complete and the Doctor has made himself known, his signature grouchiness has melted away. The two travel to a planet called Darillium to enjoy a beautiful Christmas dinner date and spend their (very long) last night together.
Is this a great episode?