Music
The Best Earl Sweatshirt Albums, Ranked
Updated May 13, 2019
241 votes
94 voters
1.3k views
6 items
List Rules No EPs.
We're ranking the best Earl Sweatshirt albums of all time. One of the most underrated rappers from Los Angeles, Earl Sweatshirt's discography features several popular songs, like "Whoa" and "Nowhere2go." What is the greatest Earl Sweatshirt album ever?
From his debut album Doris to his 2018 album Some Rap Songs, this list of Earl Sweatshirt albums also includes his collaborative albums and mixtapes with Odd Future.
Vote up the best Earl Sweatshirt albums, and vote down the ones that were disappointing.
1. Shattered Dreams
2. Red Water
3. Cold Summers
4. Nowhere2go
5. December 24
6. Ontheway! (feat. Standing on the Corner)
7. The Mint (feat. Navy Blue)
8. The Bends
9. Loosie
10. Azucar
11. Eclipse
12. Veins
13. Playing Possum (feat. Cheryl Harris and Keorapetse Kgositsile)
14. Peanut
15. Riot!
Pitchfork score: 8.8
Release Date: 2018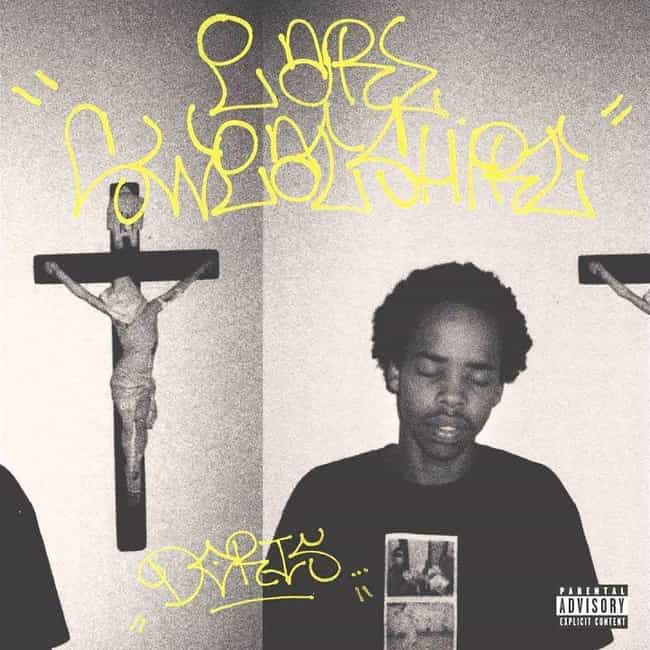 1. Pre (feat. SK La' Flare)
2. Burgundy (feat. Vince Staples)
3. 20 Wave Caps (feat. Domo Genesis)
4. Sunday (feat. Frank Ocean)
5. Hive (feat. Vince Staples and Casey Veggies)
6. Chum
7. Sasquatch (feat. Tyler, the Creator)
8. Centurion (feat. Vince Staples)
9. 523
10. Uncle Al
11. Guild (feat. Mac Miller)
12. Molasses (featuring RZA)
13. Whoa (feat. Tyler, the Creator)
14. Hoarse
15. Knight (feat. Domo Genesis)
Pitchfork score: 8.3

Release Date: 2013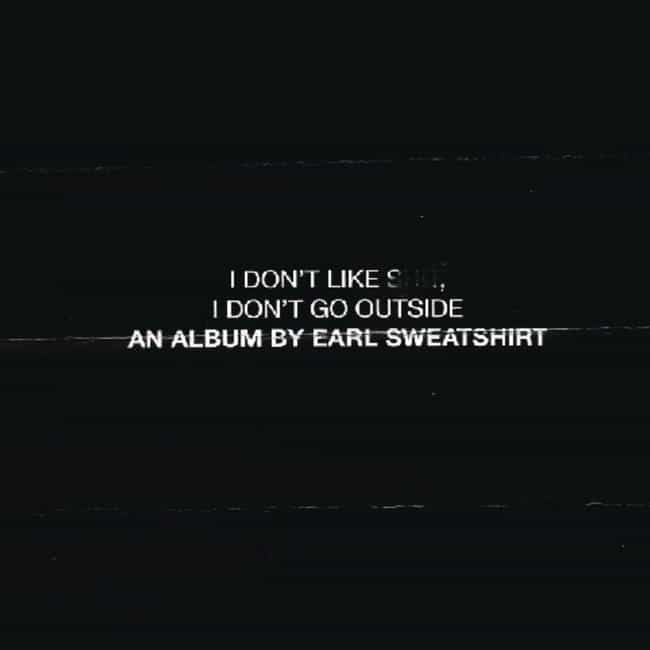 1. Huey
2. Mantra
3. Faucet
4. Grief
5. Off Top
6. Grown Ups (feat. Dash)
7. AM // Radio (feat. Wiki)
8. Inside
9. DNA (feat. Na'kel)
10. Wool (feat. Vince Staples)
Pitchfork score: 8.0

Release Date: 2015
1. Thisniggaugly
2. Earl
3. Couch (feat. Tyler, the Creator)
4. Kill
5. Wakeupf*ggot
6. Luper
7. epaR (feat. Vince Staples)
8. Moonlight (feat. Hodgy Beats)
9. Pigions (feat. Tyler, the Creator)
10. Stapleton
Pitchfork score: 8.3

Release Date: 2010