Music
The Best EDM Festivals In The US

March 5, 2020
310 votes
30 voters
38 items
List Rules Vote up the festivals that deserve to be raved about the most.
Hundreds of thousands of people flock to the best EDM festivals in the USA every year. Devoted dance music fans are willing to travel across the country, or even the world, for the biggest EDM festivals, whether they prefer the balmy Miami weather of Florida's Ultra Music Festival, or the all-night parties of EDC Las Vegas. From raves in big cities like Chicago, Atlanta, and Dallas, Texas, to gatherings in the deserts of California and forests of Michigan, the American music festivals come in a variety of forms. However, the best fests all have one thing in common: they recruit top DJs for their lineups year after year because they put on an experience like nothing else on the market.
This list of good EDM festivals includes shows from across all electronic music genres - from techno to dubstep, all are welcome here. Additionally, there are a number of entries which aren't dance-music exclusive. Coachella and Bonnaroo, for instance, make the cut because each year they host electronic lineups that rival any Insomniac event. Finally, this list only includes events that are currently being produced in 2020 and beyond; canceled concerts or ones on hiatus do not qualify for inclusion (with the exception of festivals like Ultra and SXSW that have been postponed or canceled due to the Coronavirus outbreak).
What are your top 10 EDM festivals in the US? Which upcoming lineups are so stacked that you find yourself thinking, "I wish this festival were near me!"? It's up to you to decide which of these massive events takes home the gold, so vote up the EDM festivals that drop the bass the hardest, and vote down the ones that you feel drop the ball.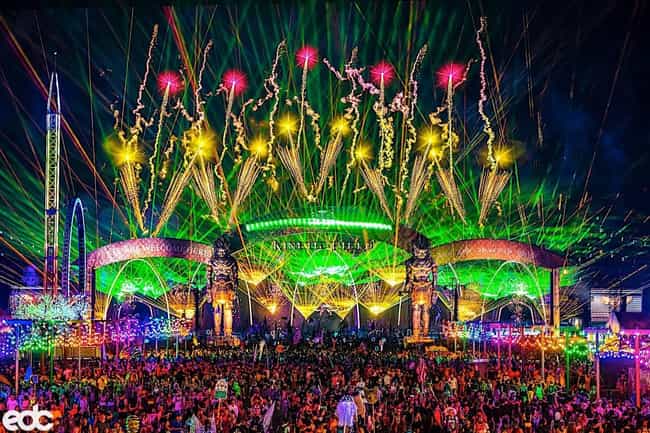 Location: Las Vegas, NV
Secondary Locations: Orlando, Mexico City, Tokyo, Shanghai
Date Founded: 1997
Electric Daisy Carnival is the largest American EDM festival, and second only to Tomorrowland internationally. In 1997, EDC debuted at the Shrine in Los Angeles as one of the earliest productions in Pasquale Rotella's now-sprawling Insomniac Events empire.
Since 2011, the three-day event has taken place annually in Las Vegas, Nevada - a fitting setting for its larger-than life, LED stage designs and carnival rides. Practically every well-known DJ of the time performs at the festival each year, but EDC​​​​​​'s scale is not the only thing that sets it apart from its competitors.
Where most festivals go from the day into the night, EDC lives up to the Insomniac name. Typically, the musical lineup begins around 7 PM, and festivities continue through the night until 5:30 AM.
Since 2011, the flagship event has taken place annually in Las Vegas, Nevada, but Insomniac has been producing satellites of the festival in secondary cities since 2001's EDC Texas in Austin. As the festival has gained popularity, it's also expanded both nationally and internationally. Currently, EDC installations are held annually in Orlando, Mexico, China and Japan.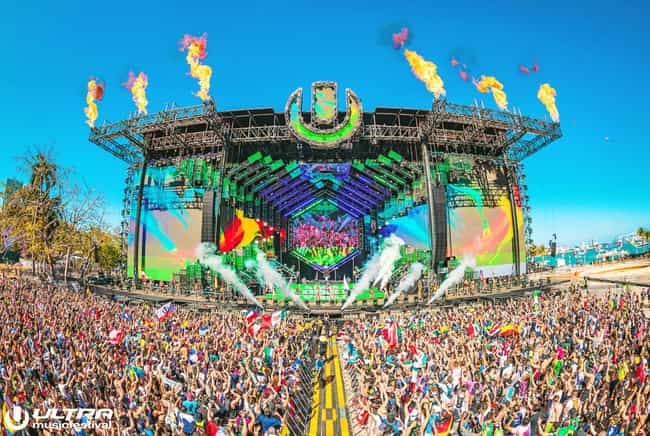 Location: Miami, FL
Secondary locations: Croatia, Korea, India, Australia, South Africa, UAE
Date Founded: 1999
Over the course of the past two decades, Ultra has blossomed into one of the world's biggest electronic music festivals. Since Russell Faibisch and the late Alex Omes hosted the first UMF in Miami's South Beach in 1999, the now-three-day event has moved between various Miami outdoor venues. It was was set to return to its typical location, Bayfront Park, in 2020, but has been postponed due to concerns over the outbreak of the coronavirus.
With a consistently lofty slate of eclectic top DJ headliners and guest performers, Ultra Music Festival has hosted many of dance music's most memorable live moments. Perhaps most notably, Swedish House Mafia closed out Ultra 2013 with the final set of their farewell tour, five years before they would play their first reunion show on the same stage.
Since 2008, the brand has expanded internationally as Ultra Worldwide, producing festivals in numerous countries throughout North and South America, Europe, Asia, Australia, and Africa. In 2012, Ultra formed a "global alliance" with the previously unrelated electronic music label Ultra Records, fusing into the larger Ultra Music entity.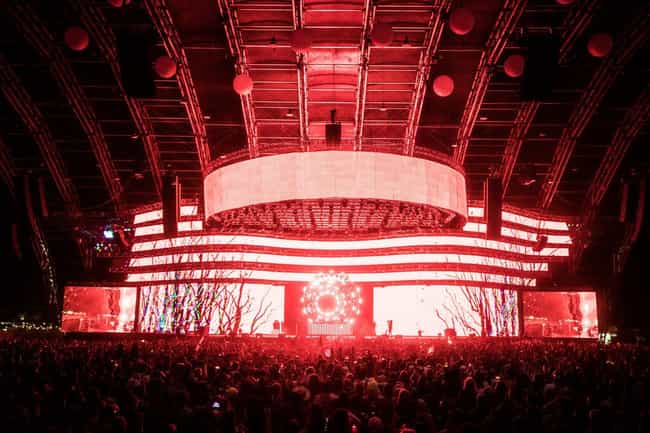 Coachella Valley Music and Arts Festival
Location: Indio, CA
Founded: 1999
Over the past two decades, Coachella Valley Music and Arts Festival has grown into one of the world's biggest musical gatherings. Each year, the Goldenvoice-produced event draws the most popular artists of every major genre, while still maintaining a tasteful curation of up-and-comers from each.
Electronic music has been a part of the festival's lifeblood since its first production in 1999, which hosted sets from legendary performers such as Richie Hawtin, Underworld, Moby, and the Chemical Brothers. In 2006, Daft Punk put on perhaps the most famous dance music performance of all time when they debuted their Alive tour at the Sahara stage.
Returning artists Calvin Harris, Flume, and Disclosure are among Coachella's top-billed 2020 DJs, leading a highly diverse charge of electronic musicians throughout the Sahara, the Yuma tent, and beyond.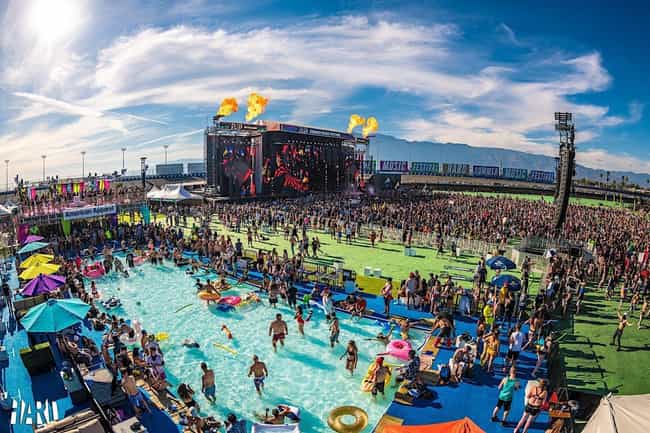 Location: Los Angeles, CA
Date Founded: 2008
HARD Summer, one of the premier American dance music festivals, is one of the two flagship concert series from famed promoters HARD Events. Former HARD owner Gary Richards produced the first HARD Summer in 2008 at the Shrine, since which point it has grown into an annual, weekend-spanning outdoor massive. Over the years, HARD Summer has had to move between several venues in the LA area due to concerns from city officials. In recent years, it has typically been held at Fontana's Auto Club Speedway.
Typically, HARD Summer lineups have centered on the heavier side of electronic music: Skrillex is one of the most frequently-appearing acts at the event, both as a solo artist, and with his supergroups, Jack Ü and Boys Noize (both of whom are HARD regulars as well). In addition to prominent electro artists like Justice and Gesaffelstein, HARD Summer tends to include a number of popular rappers.
Under the DJ name Destructo, Richards himself was a fixture on HARD lineups as well until recent years; while Live Nation acquired HARD Events in 2012, Richards still oversaw operations until 2017, when he parted ways to found a new brand, All My Friends.