Film

The Best Elle Macpherson Movies

44 votes
21 voters
4.5k views
9 items
List Rules Vote for your favorite movies, regardless of critic reviews or how big the role was.
List of the best Elle Macpherson movies, ranked best to worst with movie trailers when available. Elle Macpherson's highest grossing movies have received a lot of accolades over the years, earning millions upon millions around the world. The order of these top Elle Macpherson movies is decided by how many votes they receive, so only highly rated Elle Macpherson movies will be at the top of the list. Elle Macpherson has been in a lot of films, so people often debate each other over what the greatest Elle Macpherson movie of all time is. If you and a friend are arguing about this then use this list of the most entertaining Elle Macpherson films to end the squabble once and for all.
If you think the best Elle Macpherson role isn't at the top, then upvote it so it has the chance to become number one. The greatest Elle Macpherson performances didn't necessarily come from the best movies, but in most cases they go hand in hand.
Everything from The Edge to The Mirror Has Two Faces is included on this list.
"This list answers the questions, "What are the best Elle Macpherson movies?" and "What are the greatest Elle Macpherson roles of all time?"
Elle Macpherson has worked with many famous directors, including big names like Joel Schumacher and Woody Allen. Is Elle Macpherson your favorite person to watch on the big screen? You might also want to vote on our best Shania Twain and Olivia Munn films lists too.
Sirens is a 1994 film, written and directed by John Duigan, and set in Australia between the two World Wars. Sirens, along with Four Weddings and a Funeral and Bitter Moon—all released in the U.S. within weeks of each other—were the films that brought Hugh Grant to the attention of American audiences. ...more on Wikipedia
Actors: Elle Macpherson, Hugh Grant, Portia de Rossi, Sam Neill, Ben Mendelsohn, + more
Initial Release: 1994
Directed by: John Duigan
Agree or disagree?
see more on Sirens
The Edge is a 1997 American survival drama film directed by Lee Tamahori and starring Anthony Hopkins and Alec Baldwin. Bart the Bear, a trained Kodiak Bear known for appearances in several Hollywood movies, also appears in the film as a vicious grizzly; this was one of his last film roles. ...more on Wikipedia
Actors: Alec Baldwin, Anthony Hopkins, Elle Macpherson, Harold Perrineau, L. Q. Jones, + more
Initial Release: 1997
Directed by: Lee Tamahori
Also Ranked
#35 on The Best Movies of 1997
Agree or disagree?
see more on The Edge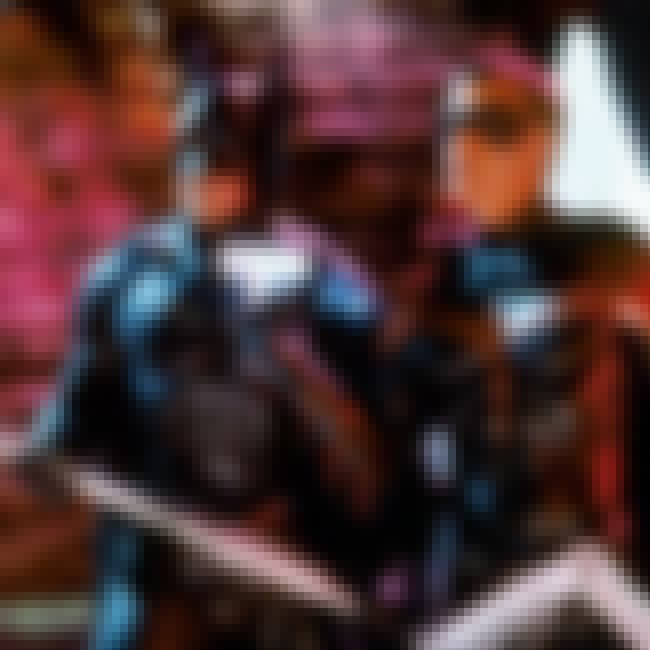 Batman & Robin is a 1997 American superhero film based on the DC Comics character Batman. It is the fourth and final installment of Warner Bros.' initial Batman film series. The film was directed by Joel Schumacher and written by Akiva Goldsman. It stars George Clooney, Chris O'Donnell, Arnold Schwarzenegger, Uma Thurman, and Alicia Silverstone. Batman & Robin tells the story of the Dynamic Duo as they attempt to prevent Mr. Freeze and Poison Ivy from freezing all mankind to death and repopulating the earth with mutant plants, while at the same time struggling to keep their partnership together. This is also the only film appearance of Batgirl, who helps the title characters win in the ...more on Wikipedia
Actors: Arnold Schwarzenegger, George Clooney, Uma Thurman, Alicia Silverstone, Elle Macpherson, + more
Initial Release: 1997
Directed by: Joel Schumacher
Also Ranked
#42 on The Greatest Robin Versions Of All Time
#53 on The Best Superhero Movie Sequels
#45 on The Best Versions Of Batman You Watched As A Kid
#32 on The Scariest Clown Movies in Film History
Agree or disagree?
see more on Batman & Robin
Jane Eyre is a 1996 American, British, French and Italian romantic epic and dramatic feature film adaptation of Charlotte Brontë's 1847 novel of the same name. This Hollywood version, directed by Franco Zeffirelli, is similar to the original novel, although it compresses and eliminates most of the plot in the last quarter of the book to make it fit into a 2-hour movie. ...more on Wikipedia
Actors: Anna Paquin, Elle Macpherson, William Hurt, Charlotte Gainsbourg, Joan Plowright, + more
Initial Release: 1996
Directed by: Franco Zeffirelli
Also Ranked
#78 on The Best Movies for Women
Agree or disagree?
see more on Jane Eyre