Music
The Best Eminem Albums of All Time

8.6k votes
1.7k voters
15.9k views
10 items
List Rules This list includes studio albums only, so if you add an album make sure it's a proper studio release.
Eminem is one of the greatest rappers of all time and easily one of the best white rappers ever. Consisting of all his albums with the album covers, this Eminem discography is ranked from best to worst, so the top Eminem albums can be separated from the rest. To make it easy for you, we haven't included Eminem singles, EPs, or compilations, so everything you see here should only be studio albums. If you think the greatest Eminem album isn't high enough on the list, then be sure to vote for it so it receives the credit it deserves. Make sure you don't just vote for critically acclaimed albums; if you have a favorite Eminem album, then vote it up, even if it's not necessarily the most popular.
If you want to know, "What is the Best Eminem album of all time?" or "What are the top Eminem albums?" then this list will answer your questions. This list below has everything from The Marshall Mathers LP to The Slim Shady LP.
This list of popular Eminem albums has been voted on by music fans around the world, so the order of this list isn't just one person's opinion. Cast your votes below for your favorite Eminem albums.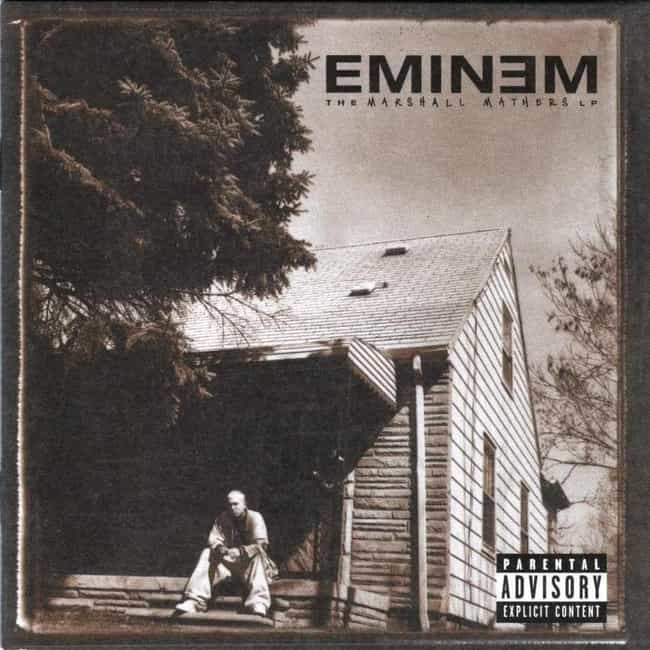 1. Public Service Announcement 2000
2. Kill You
3. Stan (feat. Dido)
4. Paul
5. Who Knew
6. Steve Berman
7. The Way I Am
8. The Real Slim Shady
9. Remember Me? (feat. RBX and Sticky Fingaz)
10. I'm Back
11. Marshall Mathers
12. Ken Kaniff
13.Drug Ballad (feat. Dina Rae)
14. Amityville (feat. Bizarre)
15. Bitch Please II (feat. Dr. Dre, Snoop Dogg, Xzibit and Nate Dogg)
16. Kim
17. Under the Influence (feat. D12)
18. Criminal
Pitchfork score: 9.4
Release Date: 2000

Agree or disagree?
see more on The Marshall Mathers LP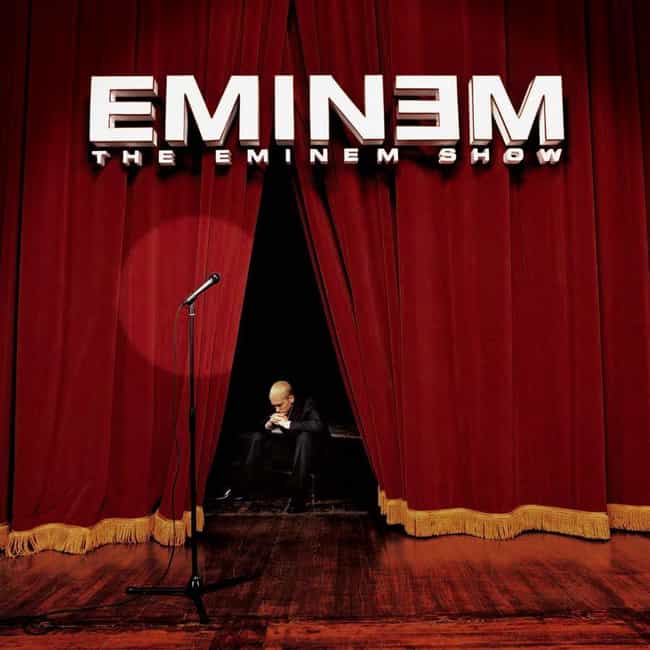 1. Curtains Up
2. White America
3. Business
4. Cleanin' Out My Closet
5. Square Dance
6. The Kiss
7. Soldier
8. Say Goodbye Hollywood
9. Drips (feat. Obie Trice)
10. Without Me
11. Paul Rosenberg
12. Sing for the Moment
13. Superman (feat. Dina Rae
14. Hailie's Song
15. Steve Berman
16. When the Music Stops (feat. D12)
17. Say What You Say (feat. Dr. Dre)
18. 'Till I Collapse (feat. Nate Dogg)
19. My Dad's Gone Crazy (feat. Hailie Jade)
20. Curtains Close
Pitchfork score: 9.1

Release Date: 2002

Agree or disagree?
see more on The Eminem Show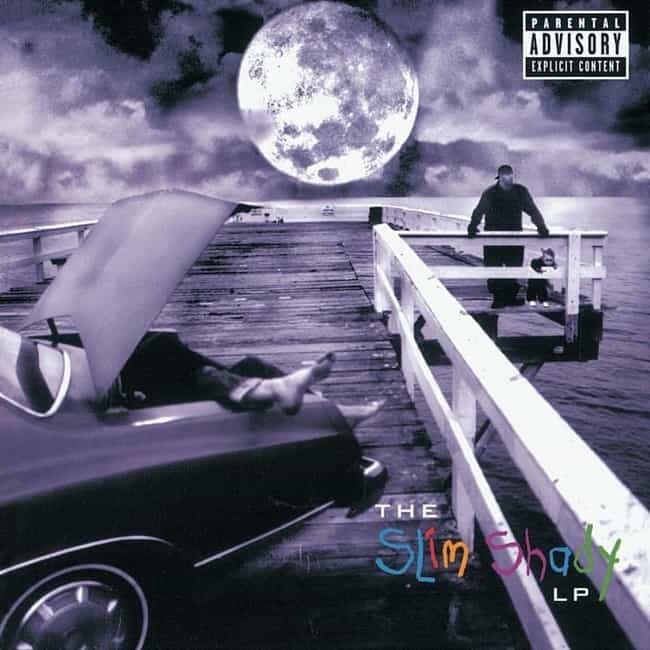 1. Public Service Announcement
2. My Name Is
3. Guilty Conscience (feat. Dr. Dre)
4. Brain Damage
5. Paul
6. If I Had
7. '97 Bonnie & Clyde
8. Bitch
9. Role Model
10. Lounge
11. My Fault
12. Ken Kaniff
13. Cum on Everybody (feat. Dina Rae)
14. Rock Bottom
15. Just Don't Give a Fuck
16. Soap
17. As the World Turns
18. I'm Shady
19. Bad Meets Evil (feat. Royce da 5'9")
20. Still Don't Give a Fuck
Release Date: 1999

Agree or disagree?
see more on The Slim Shady LP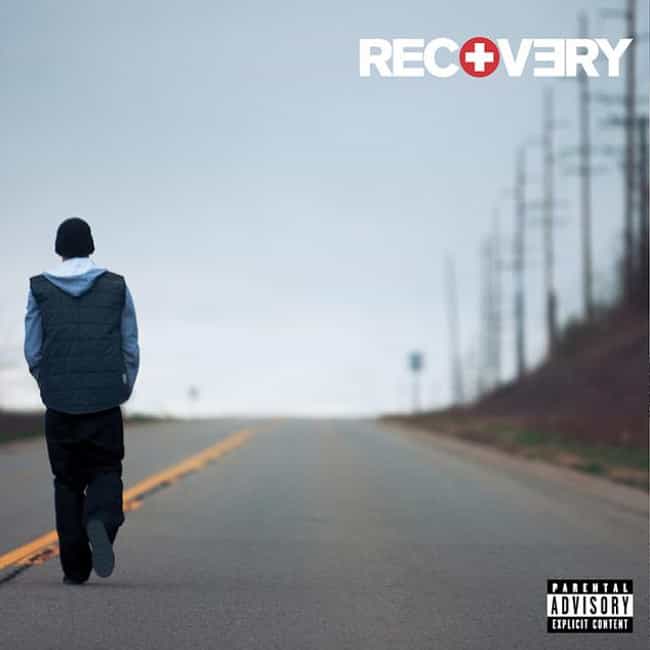 1. Cold Wind Blows
2. Talkin' 2 Myself (feat. Kobe)
3. On Fire
4. Won't Back Down (feat. Pink)
5. W.T.P.
6. Going Through Changes
7. Not Afraid
8. Seduction
9. No Love (feat. Lil Wayne)
10. Space Bound
11. Cinderella Man
12. 25 to Life
13. So Bad
14. Almost Famous
15. Love the Way You Lie (feat. Rihanna)
16. You're Never Over
17.Untitled
Pitchfork score: 2.8

Release Date: 2010
Agree or disagree?
see more on Recovery