Music
All The People Eminem Calls Out On His Album 'Kamikaze'

10k votes
3.1k voters
467.6k views
21 items
List Rules Vote up the most brutal shade Eminem dishes out on 'Kamikaze.'
In the middle of the night at the end of August 2018, Marshall Mathers, AKA Slim Shady, AKA Eminem, quietly dropped his 10th studio album, Kamikaze, with barely a hint beforehand - only a casual tweet announcing it. Within an hour, the album - co-produced by Dr. Dre - was streaming in record statistics and sent the internet abuzz, especially when listeners discovered the entire record is essentially a series of diss tracks.
In tracks like "Fall," "Greatest," and "Lucky You," Eminem refers to himself as the greatest of all time, and dishes it out to everyone from Mike Pence to Drake to Lil Pump to the Grammy Awards. His controversially homophobic comments also reared an ugly head again when he fired slurs at Tyler, the Creator, who had officially come out as LGBTQ+ in 2017 and also happened to call Revival "trash" (spoiler: he wasn't the only one). On "The Ringer," he even goes so far as to name-check Kala Brown - a woman notoriously rescued from a serial killer's kidnapping and repeated assault in 2016. People who notably evaded Shady's shade on this album: Kathy Griffin, Dr. Dre, Lil Wayne, and the Beastie Boys, whose 1986 album art from Licensed to Ill allegedly inspired Kamikaze.
Eminem is no stranger to public feuds and instigating beef through his music, but Kamikaze stands out as a direct response to the general failure of his 2017 album, Revival, which the media, fans, and other artists alike roasted. But in firing all his angry lyrical pistons - what Eminem does best - he has creatively incorporated those artists' distinct styles, including beats and elements, to clarify his point, producing a record some music critics are calling the best since The Marshall Mathers LP. At the very least, Kamikaze reminds us that when it comes to rap battles, Shady still has the upper hand in both his self-destruction and the demolition of others' reputations.
Track: "The Ringer"
Lyrics:
I heard your mumblin,' but it's jumbled in mumbo-jumbo

The era that I'm from will pummel you

That's what it's comin' to

What the f*ck are you gonna do? Where you runnin' to?
Track: "Lucky You"
Lyrics:
And mumble, oh f*ck it

I'm goin' for the jugular

This sh*t is a circus, you clowns that are comin' up don't give an ounce of motherf*ck

About the ones that were here before you that make raps.
Track: "Venom"
Lyrics:
These rappers are like Hunger Games

One minute, they're mocking Jay

Next minute, they get they style from Migos, then they copy Drake.
Diss: Eminem never shies away from a chance to throw shade, and on an album primarily meant to remind people he's the G.O.A.T., he doesn't hold back from bashing the newest generation of mumble rappers - the ones who built their followings on SoundCloud - and their simple, imitative style.

Is this the best takedown on the album?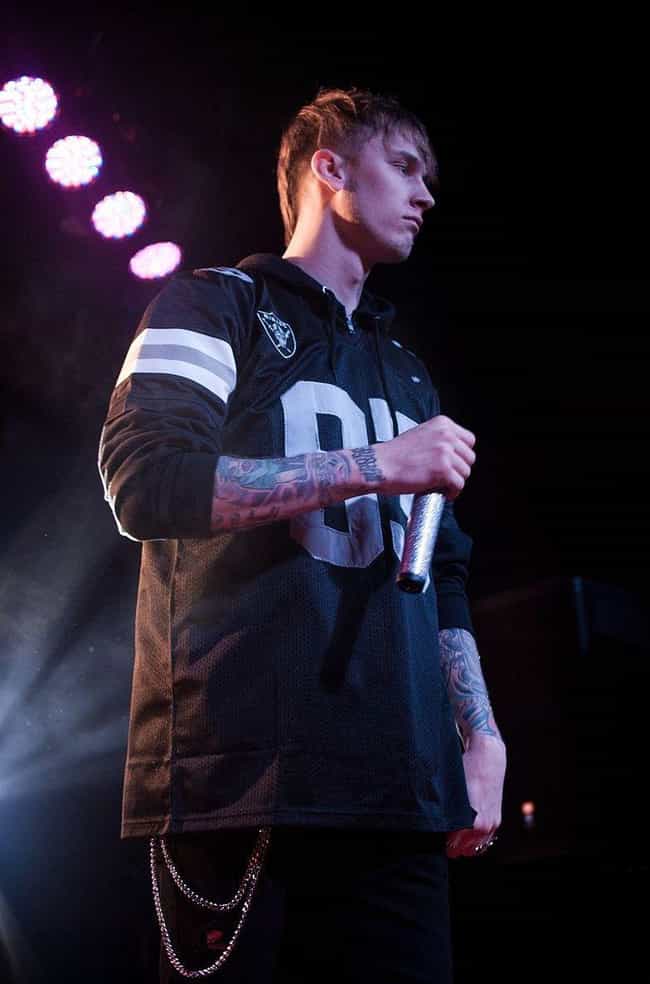 Song: "Not Alike"
Lyrics:
This little c*cksucker, he must be feeling himself

He wants to keep up

It's tough to me now, so he does a feature

Decides to team up with Nina

But next time you don't gotta use Tech N9ne if you wanna come at me with a sub-machine gun

And I'm talking to you, but you already know who the f*ck you are, Kelly

...I respond, rarely, but this time Shady 'bout to sound off like a f*cking c*cked semi-Glock

Demigod, let me put a silencer on this little, non-threatening blond

Fairy cornball taking shots at me

You're not ready, fool, break yourself like Rocksteady Crew.
Diss: Eminem's had beef with Machine Gun Kelly since the younger rapper posted a tweet back in 2012 about how he thought Shady's teen daughter was attractive. MGK was 21 at the time, and has stated his allegedly not-ill-meaning tweet has done more harm to his career than he ever thought possible. But that didn't stop him from responding to Eminem's taunts with a diss track of his own. In "Rap Devil," which Kelly released just days after Kamikaze, the rapper retorted in kind, slurring everything from Eminem's age to his work ethic:
Took you six years and a surprise album just to come with a diss...

Tough talk from a rapper paying millions for security a year

"I think my dad's gone crazy," yeah Hailie you right

Dad's always mad cooped up in the studio yelling at the mic

You're sober and bored, huh (I know)

About to be 46 years old, dog.
Naturally, the internet went crazy from the sidelines, but it remains to be seen if Eminem will take another six years to strike back at MGK.

Is this the best takedown on the album?
see more on MGK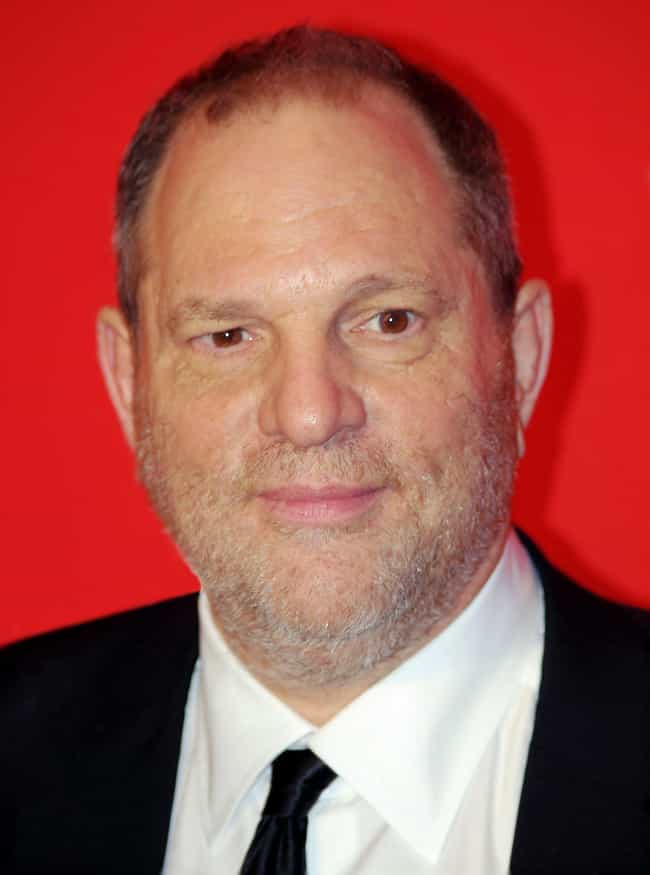 Track: "Not Alike"
Lyrics:
I, Harvey Weinstein, a bathrobe hanging open

My code name is Groper, I roleplay with lotion

I f*ckin' on the world, then I throw away the Trojan.
Diss: Not one to leave anyone out of the mass bash, Eminem includes Me Too movement villainous mastermind Harvey Weinstein, though the lyric is less a roast than a graphic metaphor for power. A few critics have pointed out Eminem's hypocrisy in calling out people like both Trump and Weinstein - who was the former Hollywood mogul making waves in 2017 after allegations of his egregious sexual misconduct went public - when the rapper still perpetuates a misogynistic sex-power chokehold through his work and lyrics.

Is this the best takedown on the album?
see more on Harvey Weinstein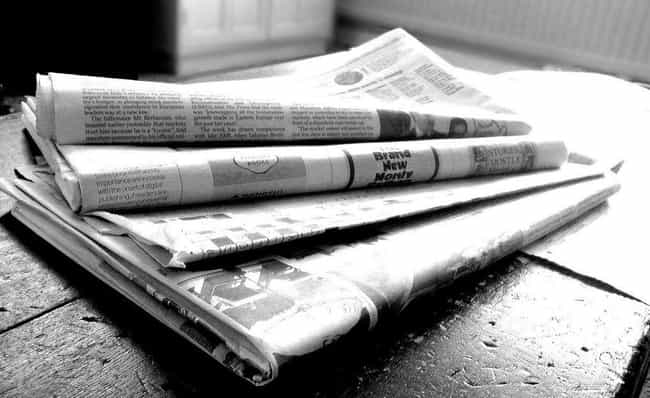 Track: "The Ringer"
Lyrics:
But my beef is more media journalists

(Hold up, hold up, hold up...)

I said my beef is more meaty, a journalist

Can get a mouthful of flesh

And yes, I mean eating a p*nis

'Cause they been pannin' my album to death

So I been givin' the media fingers

Don't wanna turn this to a counseling sesh

But they been puttin' me through the ringer

So I ain't ironin' sh*t out with the press

But I just took this beat to the cleaners.
Diss: Eminem got widespread criticism for Revival, and critics pointed out how the whole follow-up album serves as a sounding board to diss everyone who had an issue with it, not least of which was the media at large. One critic on Genius shared a theory about the "Kamikaze" title track:
[This song] may focus most on 2017's Revival album that did not go over well with critics. As seen in this track, Eminem himself was not even happy with how it turned out. He is angry... that his album was so poorly received, and therefore wants to "crash into everyone," even comparing Revival to the song "FACK," a song widely regarded as Eminem's worst.
The media was largely responsible for spreading this message, and Eminem uses this fuel to his full lyrical advantage.

Is this the best takedown on the album?