Watchworthy
The Best Ensemble Casts of 2018

Updated October 22, 2018
290 votes
55 voters
1.5k views
18 items
List Rules No animated movies.
2018 proved to be quite the year for ensemble casts, with numerous box office hits featuring a host of big-name actors and actresses. If you're unfamiliar with what an ensemble cast exactly is, it's simply a movie cast in which the main actors are given equal parts and importance (for the most part). Considering this, the best ensemble movies of 2018 were shared by large groups of Hollywood's top performers. Of all these stellar casts, who do you think packed the most punch?
In determining the best ensemble cast this year, there's quite a bit to consider. While the quality of the film itself is certainly major factor here, you also have to pay mind to each actor and actress within the cast and how they performed together. For instance, not only was Avengers: Infinity War one of the best movies of 2018, the large cast also brought their A game to the screen with killer performances from Chris Evans, Robert Downey Jr., Scarlett Johansson, and Elizabeth Olsen—among a great deal of others. Other 2018 ensemble casts include those from top films like Annihilation, Crazy Rich Asians, and Solo: A Star Wars Story, just to name a few. What other movies make the list for the best ensemble casts of 2018?
In short, this year was a great time for these super casts, complete with superhero flicks, action films, and even sci-fi horror movies. Now, check out the list of 2018 ensemble movies below and cast a vote for each of your top choices.
Data-driven recommendations based on voting from over 40 million monthly visits to Ranker.
Try the free app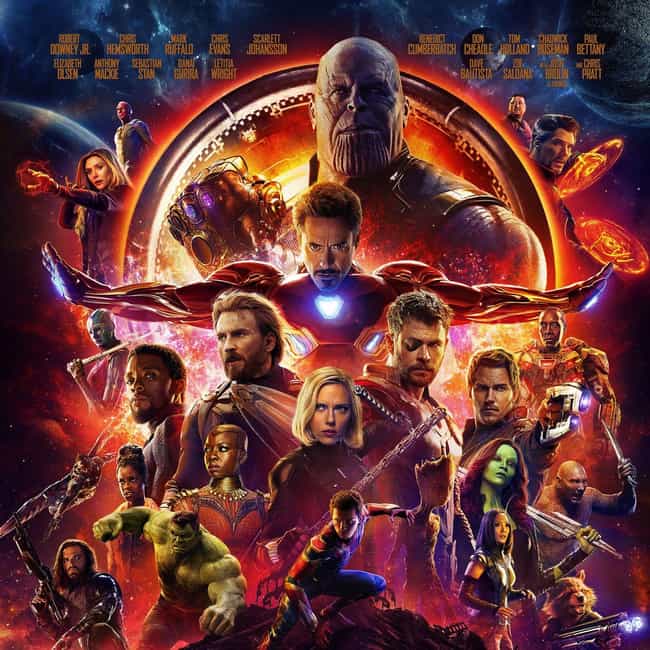 Robert Downey Jr. - Tony Stark / Iron Man
Chris Hemsworth - Thor
Mark Ruffalo - Bruce Banner / Hulk
Chris Evans - Steve Rogers / Captain America
Scarlett Johansson - Natasha Romanoff / Black Widow
Benedict Cumberbatch - Dr. Stephen Strange
Don Cheadle - James "Rhodey" Rhodes / War Machine
Tom Holland - Peter Parker / Spider-Man
Chadwick Boseman - T'Challa / Black Panther
Paul Bettany - Vision
Elizabeth Olsen - Wanda Maximoff / Scarlet Witch
Anthony Mackie - Sam Wilson / Falcon
Sebastian Stan - Bucky Barnes / Winter Soldier
Tom Hiddleston - Loki
Idris Elba - Heimdall
Peter Dinklage - Eitri
Benedict Wong - Wong
Pom Klementieff - Mantis
Karen Gillan - Nebula
Dave Bautista - Drax the Destroyer
Zoe Saldana - Gamora
Vin Diesel - Groot
Bradley Cooper - Rocket
Gwyneth Paltrow - Pepper Potts
Benicio del Toro - Taneleer Tivan / The Collector
Josh Brolin - Thanos
Chris Pratt - Peter Quill / Star-Lord
Is this the best ensemble cast of 2018?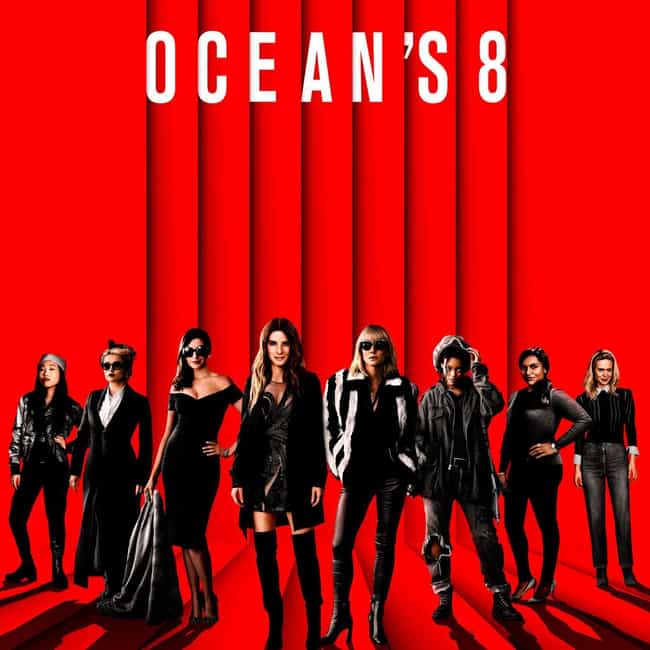 Sandra Bullock - Debbie Ocean
Cate Blanchett - Lou Miller
Anne Hathaway - Daphne Kluger
Mindy Kaling - Amita
Sarah Paulson - Tammy
Awkwafina - Constance
Rihanna - Nine Ball/Leslie
Helena Bonham Carter - Rose Weil
Richard Armitage - Claude Becker
James Corden - John Frazier
Is this the best ensemble cast of 2018?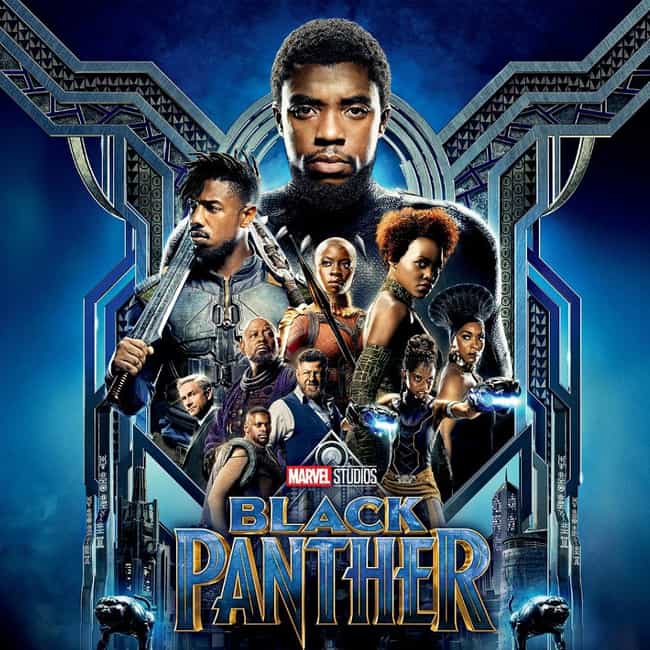 Chadwick Boseman - T'Challa / Black Panther:
Michael B. Jordan - N'Jadaka / Erik "Killmonger" Stevens
Lupita Nyong'o - Nakia
Danai Gurira - Okoye
Martin Freeman - Everett K. Ross
Daniel Kaluuya - W'Kabi
Letitia Wright - Shuri
Winston Duke - M'Baku
Angela Bassett - Ramonda
Forest Whitaker - Zuri
Andy Serkis - Ulysses Klaue
Is this the best ensemble cast of 2018?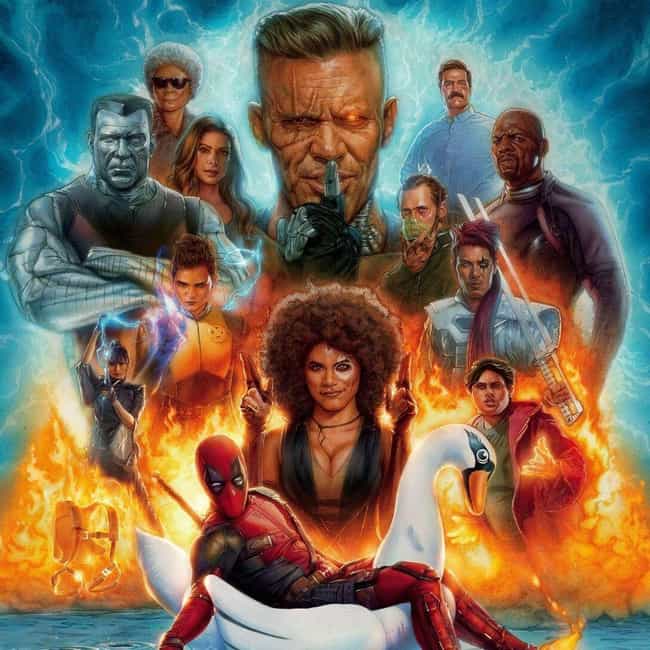 Ryan Reynolds - Wade Wilson / Deadpool
Josh Brolin - Cable
Morena Baccarin - Vanessa
Julian Dennison - Russell Collins / Firefist
Zazie Beetz - Domino
T. J. Miller - Weasel
Brianna Hildebrand - Negasonic Teenage Warhead
Jack Kesy - Black Tom Cassidy
Terry Crews - Bedlam
Lewis Tan - Shatterstar
Bill Skarsgård - Zeitgeist
Rob Delaney - Peter
Brad Pitt - Vanisher
Is this the best ensemble cast of 2018?