Living
The Best Exercises for Your Abs

132 votes
32 voters
7.4k views
10 items
It's time to target that stubborn belly fat, those love handles on your sides, or that roll of fat on your lower back! There are a variety of ab exercises out there that can tackle that fat and give you the trim, toned body you're craving! What are the best ab exercises? This list has exercises you can do at the gym or at home to target your abs.
These awesome ab workouts will get you slim and trim in no time, and all you really need to perform them is a yoga mat and a yoga ball. You can also add a dumbbell to many of these ab exercises for a more challenging work out. There are also many exercises that don't require anything extra, so no matter what your preference is there's sure to be an exercise you'll love.
This list includes popular exercises like exercise ball crunch, vertical leg crunch, crunch with heel push, and reverse crunch. These exercises will provide the
best ab workouts
.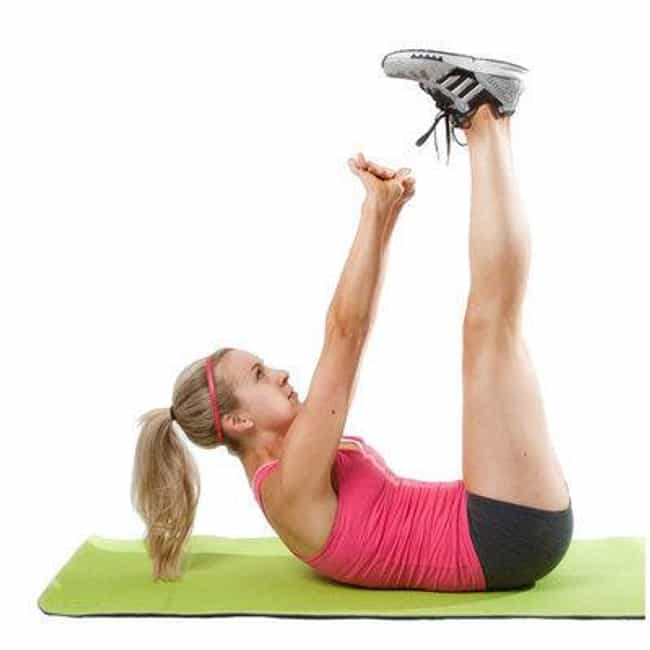 Lying on the floor, extend your legs straight up while keeping your knees crossed. Keep your hands cupped around your neck and avoid straining it; use your abs to lift your shoulder blades up off of the floor, as if you're trying to reach your chest towards your feet. Keeping your legs in a fixed position, imagine that you're bringing your belly button up towards your spine. Lower and repeat.
Reps: 10-20; 1-3 sets
Targets: abs, sides, upper thighs, butt

Agree or disagree?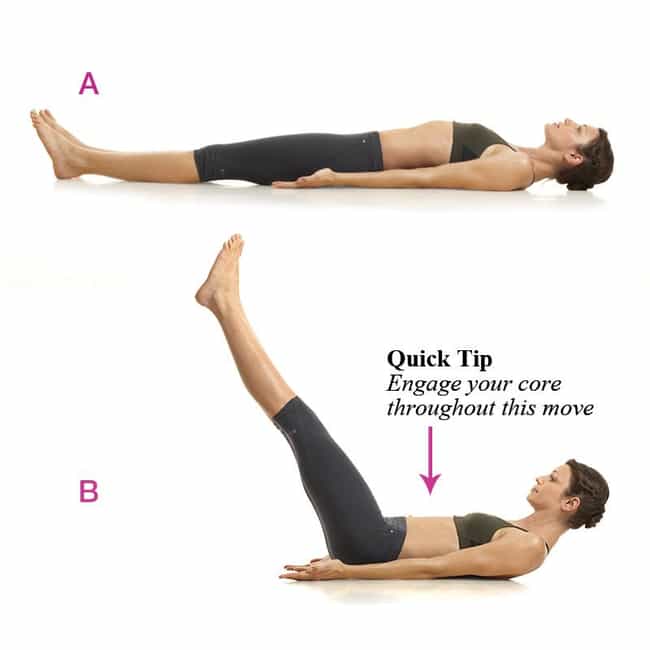 Agree or disagree?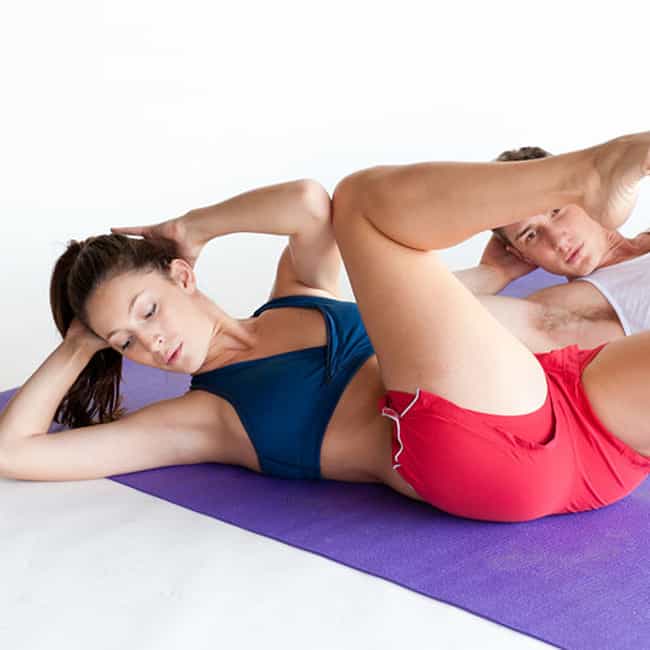 Lying face up on a yoga mat, place your hands behind your head and lightly support your neck with your fingers. Slowly bring your knees into your chest and lift your shoulder blades off floor while avoiding straining your neck. Rotate to the left and simultaneously bring your right elbow towards your left knee while you straighten out your other leg. Alternate sides and repeat.
Reps: 12-16 each side; 1-3 sets
Targets: core, abs, upper thighs

Agree or disagree?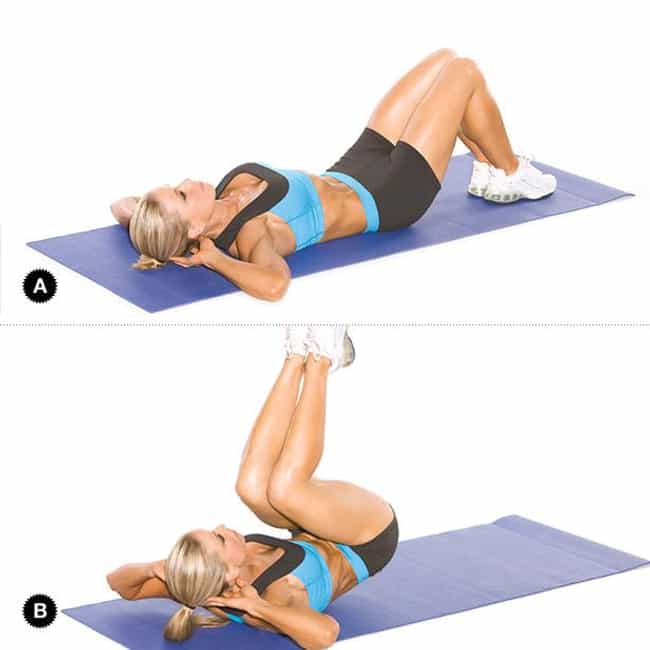 Lying on the floor, place your hands behind your head and begin to bring your knees up towards your chest until you've reached a 90 degree angle. Keep your feet either together or cross them. Use your abs to curl your hips off the floor while stretching your legs towards the ceiling. Lower and repeat.
Reps: 15-25; 1-3 sets
Targets: lower abs, upper back, upper legs

Agree or disagree?