Exercise

The Best Exercises for Your Legs

44 votes
22 voters
2.4k views
7 items
Getting the right workout to enhance, strengthen, and tone the muscles in your upper and lower legs, butt, and calves is extremely important for overall health and fitness. It doesn't take a costly gym membership to achieve the results you're looking for. What are the best exercises for legs? This list has workouts for your legs that can be done in a gym or in the comfort of your own home.

If you're hoping to look your best, your legs are an important area to consider working on as part of your daily fitness routine. It doesn't matter if you're an avid fitness guru or if you're just starting out and are looking for the perfect leg exercises to get going. With even just 15 minutes a day you'll have toned legs in no time.

This list features the most popular leg exercises and leg workouts. Have you tried some of these great leg workouts? Vote up the ones you think are the best to tone and strengthen your legs.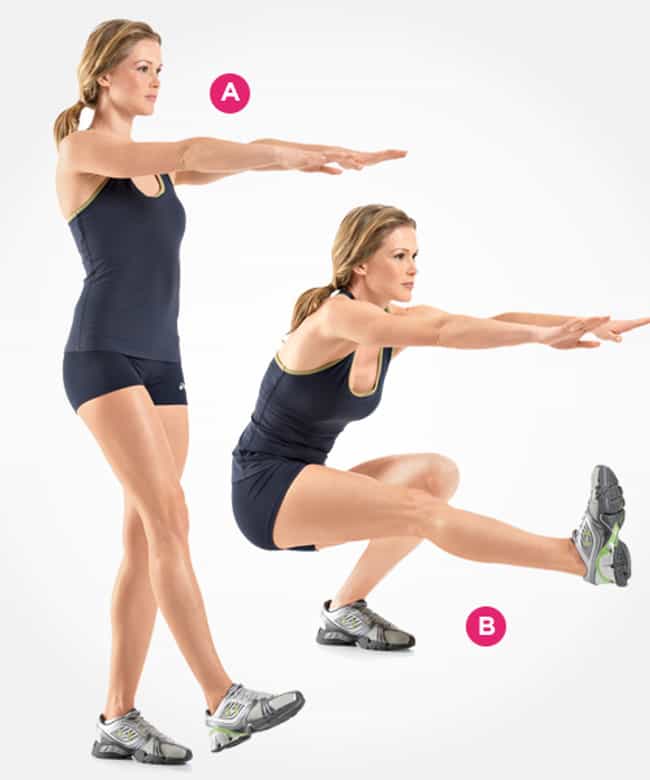 Stand straight while holding your arms in front of you at shoulder level, parallel to the floor. Raising your right leg off the floor and holding the position, push your hips back and begin to lower your body as far as you can go while maintaining proper spine posture. Push back to the start position. Switch sides and repeat
Reps: 15-20 on each side
Targets: upper and lower legs, butt, abdomen

Agree or disagree?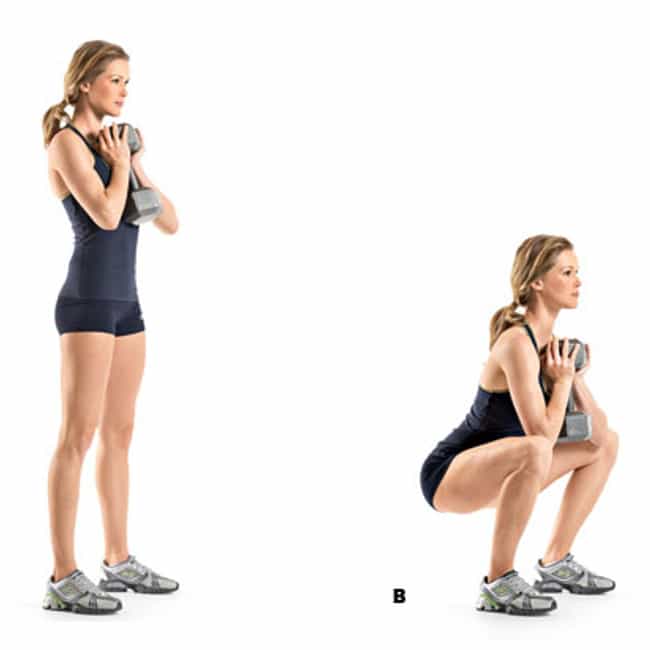 Holding a dumbbell vertically next to your chest and begin to brace your abs and lower your body as far as possible while maintaining proper posture with your spine. Push your hips back and bend your knees. Pause and begin to push back to the starting position.
Reps: 10-15
Targets: upper and lower legs, calves, abdomen, lower back

Agree or disagree?
Single-Arm Kettlebell Swing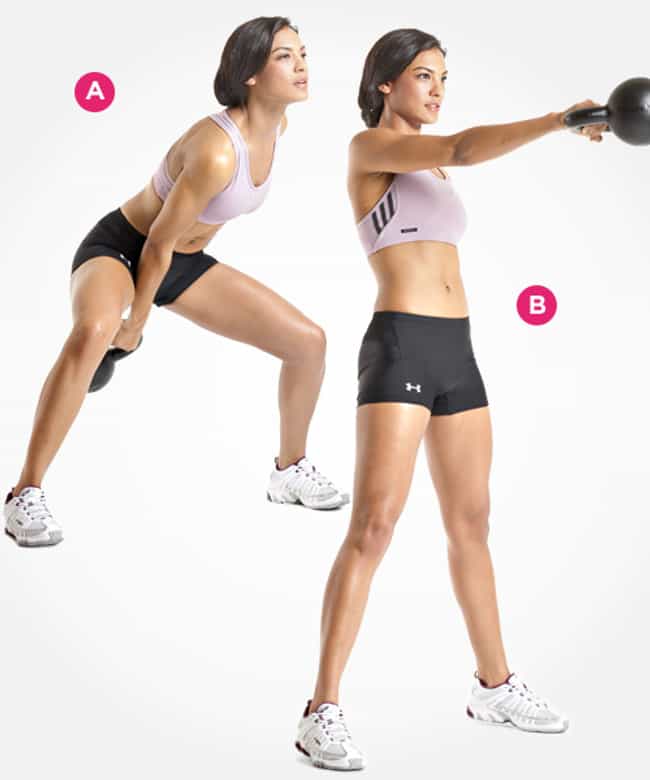 Hold a kettle bell with an overhand grip in front of your waist at arm's length. Bending at the hips and knees, begin to lower your torso, forming a 45 degree angle to the floor. Swing the kettle bell between your legs while keeping your arms straight; thrust your hips forward, straighten the knees and swing the kettle bell to your chest area while rising to a standing posture.
Reps: 15-20
Targets: upper and lower legs, calves, butt, hips, thighs

Agree or disagree?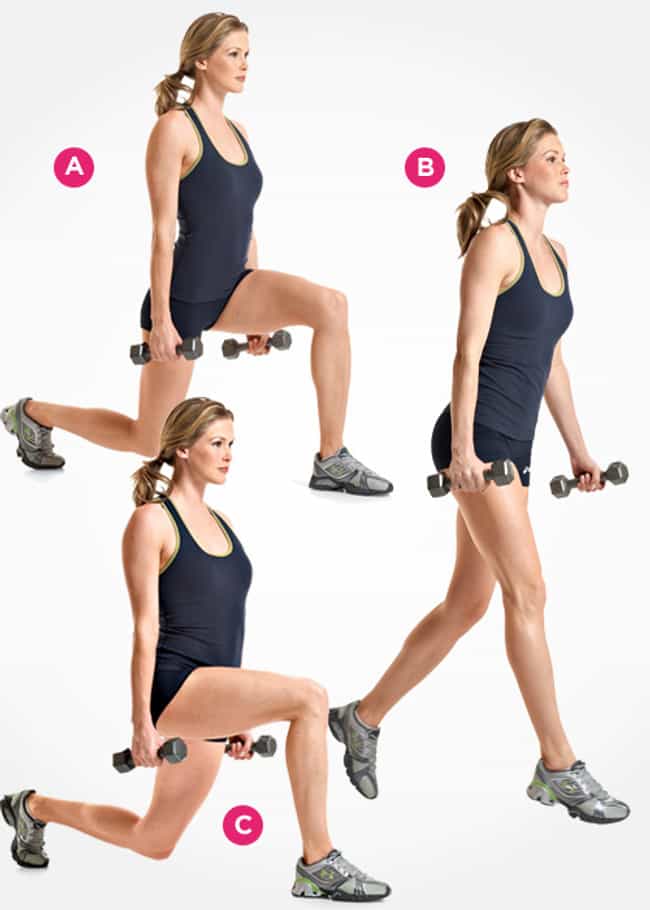 Holding a dumbbell in each hand at arm's length next to your sides, place your palms facing each other and stand in a staggered stance with left foot in front of the right foot. Standing straight, begin to lower your body into a split squat position. Switch positions, jumping with enough force to propel your feet off the floor. Alternate back and forth.
Reps: 20-25
Targets: butt, legs, thighs, abdomen, arms

Agree or disagree?