Exercise

The Best Exercises for Your Thighs

18 votes
7 voters
1.6k views
7 items
Are you ready to tackle those problem areas on your thighs so you can be fit and trim for the summer? This list features the top thigh exercises that will help you fit into that tiny bathing suit you've been drooling over for years! No matter whether you're a beginner in the world of fitness or you've been keeping fit for years and are just looking for another thigh workout to add to your list, one of these best exercises for thighs will surely work for you.
With even just 15 minutes a day you can form those perfectly shaped thighs you've always wanted. Getting used to a routine with these exercises will give you results in only a short amount of time and you'll feel great getting in shape. Working on your thighs will help improve your overall strength.
This list includes the most popular thigh exercises that are widely used by fitness gurus, including the wide-stance squat, first-position plié squat, and wide-stance arm swing. Some of these thigh workouts use a mat or yoga ball while others are preformed without any equipment.
Try out some of these exercises and vote up the ones you think are best for toned and strong thighs.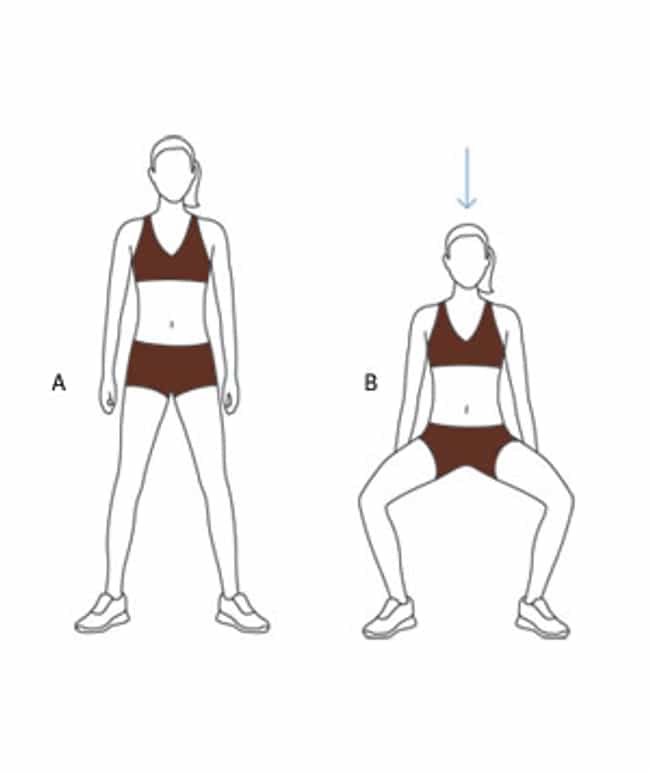 With feet placed wider than shoulder-width and toes pointed out, slowly lower your back into a squatting position. Hold position for several seconds then straighten legs for two counts. Resume the starting position and repeat.

Reps: 20-25
Targets: inner thighs, outer thighs, upper legs

Agree or disagree?
First-Position Plié Squat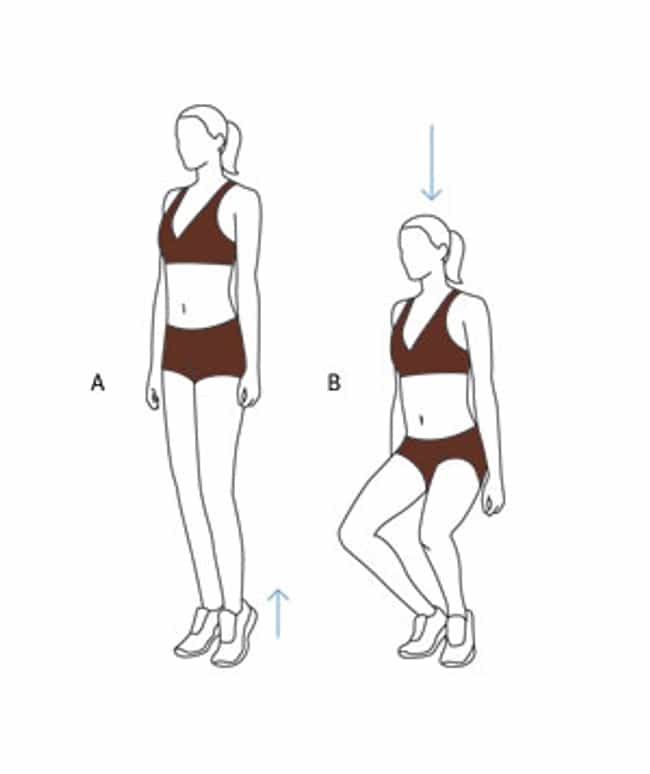 Start by positioning heels and toes turned slightly out. Keep your heels together and rise onto your toes while maintaining proper posture with your back. If necessary hold onto a wall to keep your balance. Bend the knees into a half squatting position for a few seconds then come back up to a standing position while keeping heels together.

Reps: 25-30
Targets: inner and outer thighs, butt, abs, upper legs, calf muscles

Agree or disagree?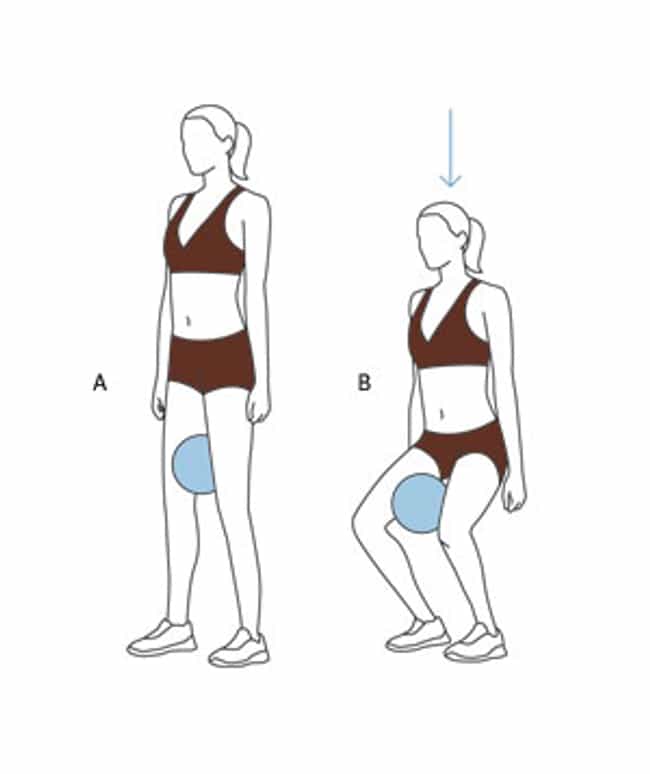 Standing with feet shoulder-width apart and toes pointing forward, place a medium sized ball or beach towel between your legs (right above your knees). Use your inner thighs to squeeze, then lower into a squat position for a few seconds. Rise back to a standing position and repeat.

Reps: 20-25
Targets: inner thighs, butt, abs

Agree or disagree?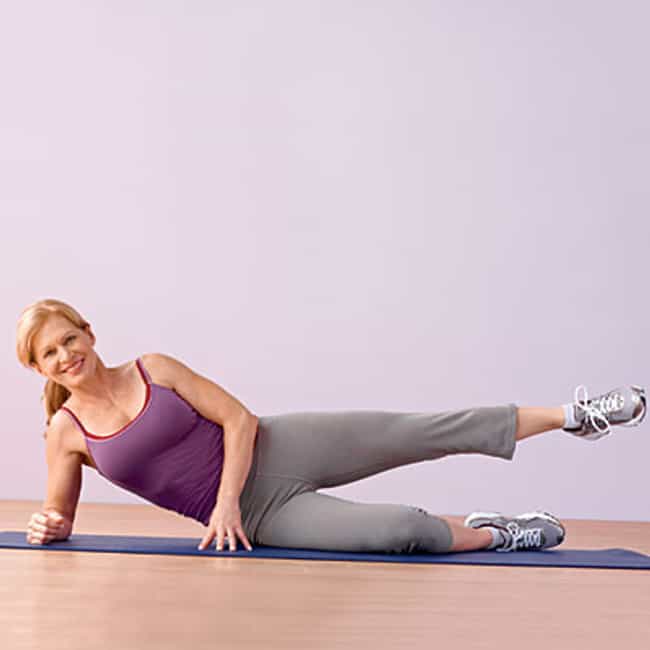 Support your weight with your hip and elbow and drop down to the right side. Keep your left leg crossed in front of your right thigh then slowly grab the back of your ankle with your left hand. Repeatedly lift your bottom leg up and down for several seconds; avoid letting your right foot touch the floor. Alternate to the left side when finished.

Reps: 20-25 per side
Targets: back, upper legs, inner and outer thighs

Agree or disagree?