fitness

The Best Exercises To Do With a Kettlebell
31 votes
10 voters
3.1k views
10 items
Follow
Embed
Using a kettlebell during your exercise routine adds resistance to your exercises to build muscles and tone more quickly. A kettlebell is a popular piece of equipment used in workouts because it's small, easy to store, and inexpensive to purchase. Are you ready to take your routine to the next level and start toning to your arms, legs, abdomen, back and chest? Grab a kettlebell and try these best exercises to do with a kettlebell.

Don't even think about paying for a personal trainer who'll probably give you a lot of the same workouts that are listed here. You can use a kettlebell and the workouts on this list to get results in your own home, or at the gym.

This list features the best kettlebell exercises. If you've tried these out, vote up the best kettlebell workouts below.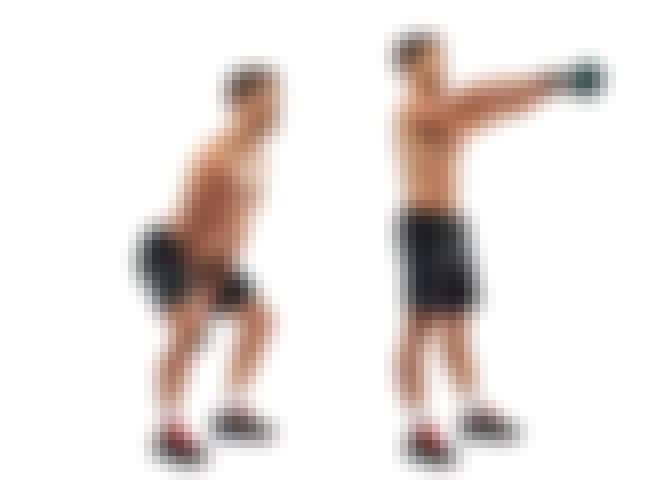 Recognized by many as the absolute best kettlebell move, this exercise can burn up to 1,200 calories per hour. Grab the weight and hold it with both hands, with palms facing you. Quickly move your hips, standing up and swinging the kettlebell to your chest.
Reps: 20-30
Targets: chest, abdomen, butt, thighs, upper and lower legs, arms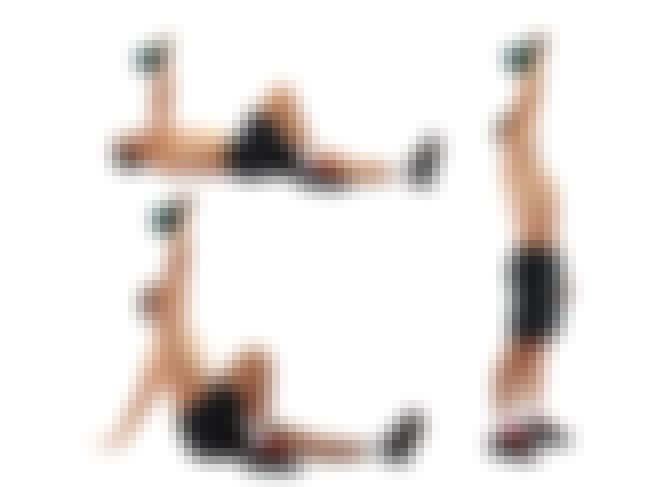 Lying down, hold the bell above you. Begin to rise to a standing position while keeping the bell high. Try to avoid using your arms to stand up.
Reps: 25-30
Targets: core, abdomen, shoulders, glutes, legs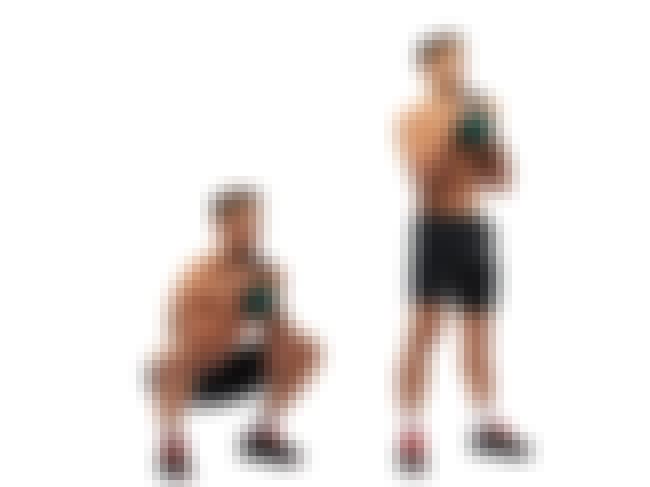 Holding the bell close in front of your chest, begin to lower your body into a squatting position. Keep your abs held tight and quickly resume a standing position.
Reps: 25-30
Targets: legs, abdomen, upper and lower back, glutes, hips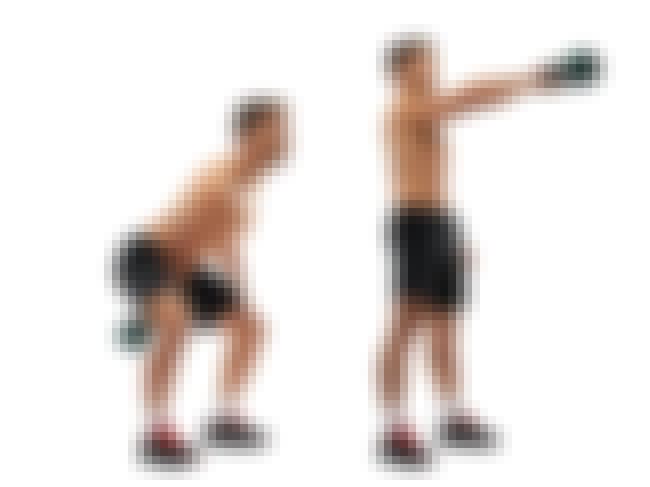 Grab the weight and hold it in one hand at a time while swinging it. Maintain a straight spine at all times. Switch between hands at the top of each completed repetition.
Reps: 20-30
Targets: core, upper and lower back, abdomen, arms