Makeup Junkie
The Perfect Eyeliners For Your Eye Color

Looking for the easiest way to make your peepers pop? Figure out what color complements your eyes, then stock up on eyeshadows and eyeliners in that color family. Sounds fairly straightforward, right?
It may sound easy enough, but knowing the best eyeliner to pair with your eyes can be trickier than simply looking at a color wheel for complementary colors. For instance, gray-blue eyes actually look best when paired with orange and copper tones, but you can also use a cold slate tone as well. This list breaks down the color theory behind finding different eyeliner colors for different color eyes, and gives you an easy-to-follow guide to making your eyes sparkle. Read on to discover the best eyeliners for your eye color!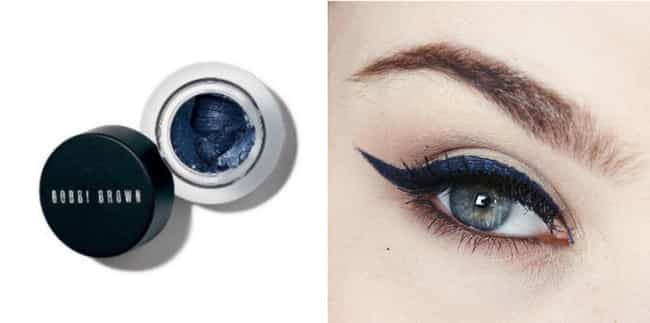 When it comes to icy blue eyes, you want to enhance the blue tones in order to make your eyes pop. Blue eyeliner is perfect for this.
Bobbi Brown Long Wear Gel Eyeliner in Denim Ink glides on easily, leaving behind the perfect blue color. Or, if you prefer a pencil liner, try Revlon ColorStay Eyeliner Pencil in Sapphire, which is less than $6!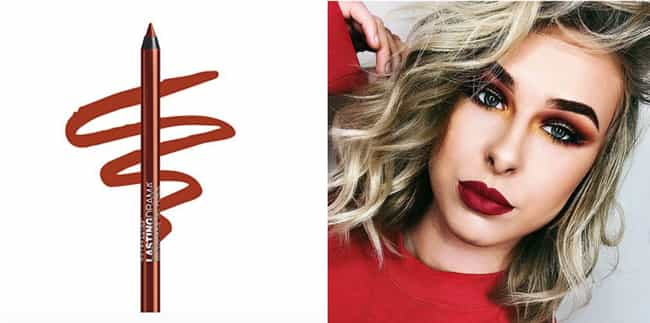 It might sound strange at first, but color theory actually calls for colors at the opposite end of the spectrum to enhance the blue tones in your eyes. Copper and gold tones will do exactly that for gray-blue eyes.
Maybelline New York Eyestudio Lasting Drama Waterproof Gel Pencil in Striking Copper is a gel-textured liner that applies smoothly and lasts for 16 hours - so if you're trying to make those peepers pop day and night, this is your best bet!
You can also soften things up with a gold pencil like NYX Mechanical Eye Pencil in Gold. The color is subtle enough to mix in with your everyday look while still giving your eyes extra attention.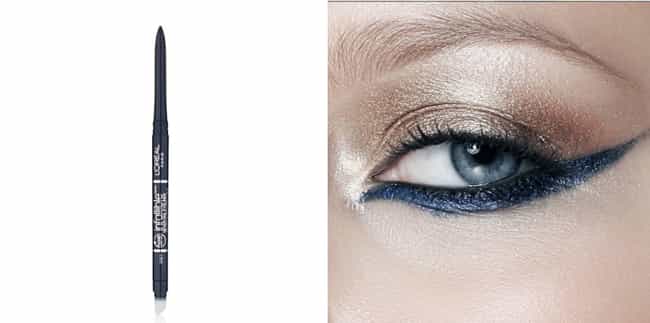 Your deep, soulful eyes will sparkle if you apply a peachy-nude shadow and top it off with a rich navy eyeliner (black eyeliners will just soak up the color in your eyes, but deep navy tones will enhance the color). L'Oréal Paris Infallible Never Fail Eyeliner in Navy is a must-try, as is IT Cosmetics' No-Tug Waterproof Gel Eyeliner in Navy.
Finish with a flick of Diorshow Iconic Mascara in Navy Blue for the ultimate blue-eyed look!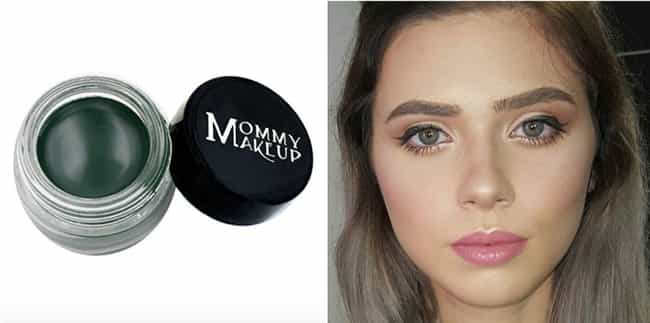 If you have blue-green eyes, you're lucky: you can totally change the color of your eyes depending on what color eyeliner you wear!
Want to make your eyes appear more blue? Choose a cool hue, like the silvery, shimmering blue in Rimmel Scandaleyes Waterproof Kohl Kajal Liner in Light Blue. If you want to bring out the green in your eyes, opt for a deep shade of forest green to amplify your green tones with Mommy Makeup Waterproof Stay Put Gel Eyeliner in Hunter.