cosmetics

The 10 Best Eyeshadow Colors for Hazel Eyes

558.1k views
10 items
Follow
Embed
Finding the best eyeshadow color for hazel eyes presents quite the challenge. After all, exactly what color are hazel eyes? Some hazel eyes are more green - others, more brown. Eyeshadow shades for hazel eyes bring out the best colors, creating a beautiful, dramatic effect. Which is the best eyeshadow for hazel eyes? That depends on the actual color of your hazel eyes, and this is where it can be a matter of trial-and-error. The trick is to work with what you've got and find the best eyeshadow to bring out the beauty! The eyeshadow for hazel eyes listed here will make your eyes look their best.
Hazel eyes are particularly unique. So, what are the best eyeshadow colors for hazel eyes? The shades of hazel can vary so much, and some people with hazel eyes actually have flecks of green, yellow or brown near the iris. What you want to do with eyeshadow and hazel eyes is to bring out that particular color and really make your eyes pop. Take a look in the mirror: are your hazel eyes closer to light brown? You might benefit from going with the best eyeshadow shades for brown eyes. Are your eyes much more green than brown? You can probably get away with the best shadows for green eyes. Having hazel eyes can make eyeshadow fun! You simply want to find the right eyeshadow shades to enhance your natural eye color.
Hazel eye make up and makeup ideas for hazel eyes are essential for how to make hazel eyes pop. One thing to remember: make sure you use a really high-quality eyeshadow to emphasize your hazel eyes. You want to find the best eyeshadow that offers complimentary different shades, too: a darker tone for your lash line and creases and slightly lighter tones for sweeping across your lids and just below your brow. You can choose cream eyeshadows or powders - both come in great color palettes, and both can have excellent staying power. For some great suggestions, check out this list of some of the best eyeshadows on the market.
This list offers some excellent eyeshadow colors for hazel eyes, but it is by no means an absolute. Finding what works best for you is the key - and that may involve a little bit of experimentation. If you're looking for other great eyeshadow options for other eye colors, check out these lists for the best eyeshadows for blue eyes, green eyes, and brown eyes.
back to page 1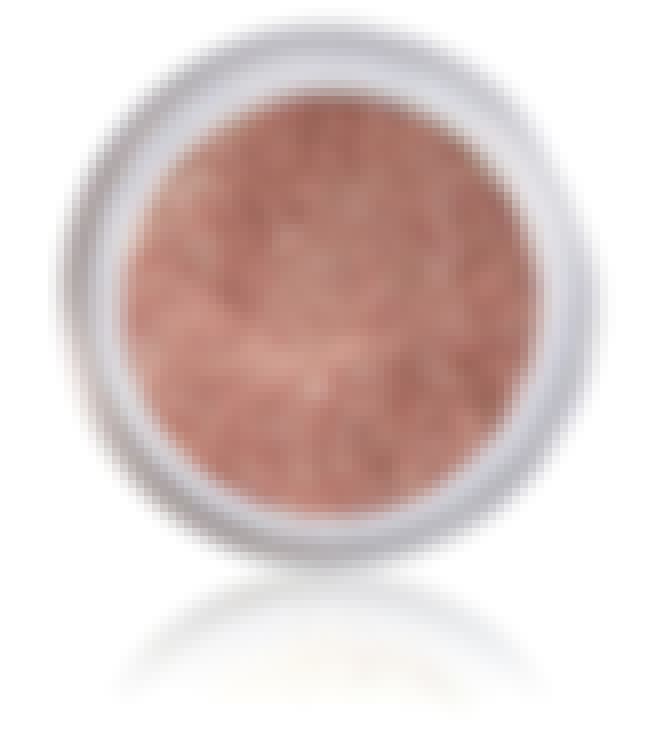 Carnelian is another great shade of eyeshadow that can really make hazel eyes look incredible. This shade is quite similar to burnt sienna, though it's a bit more on the red end of things. I've seen several different shades of carnelian - ranging from a lighter color to a dramatic, smoky dark. If you're going with a darker carnelian on your hazel eyes, use a light touch. Layering is important. Start with just one sweep of shadow and, if that's not enough, gradually add a little more.
see more on Carnelian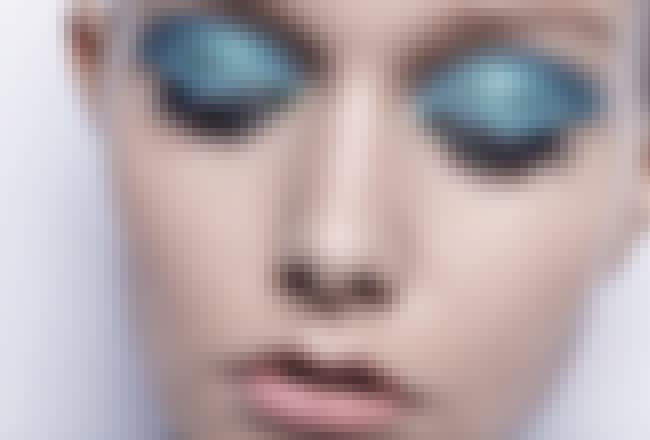 Cerulean blue is such a beautiful shade, so it's not surprising that it makes for a simply breathtaking shade of eyeshadow. Hazel-eyed women would be well served to check this color out. Cerulean is typically a deep blue, but it can also be more of a sky blue color. If you're going for high drama, sweep cerulean shadow over your entire lid. If you have hazel eyes with a hint of blue in them, this will really emphasize your natural color.
Also Ranked
#22 on The Best Crayola Crayon Color Names
#7 on The Greatest Pantone Colors of the Year
see more on Cerulean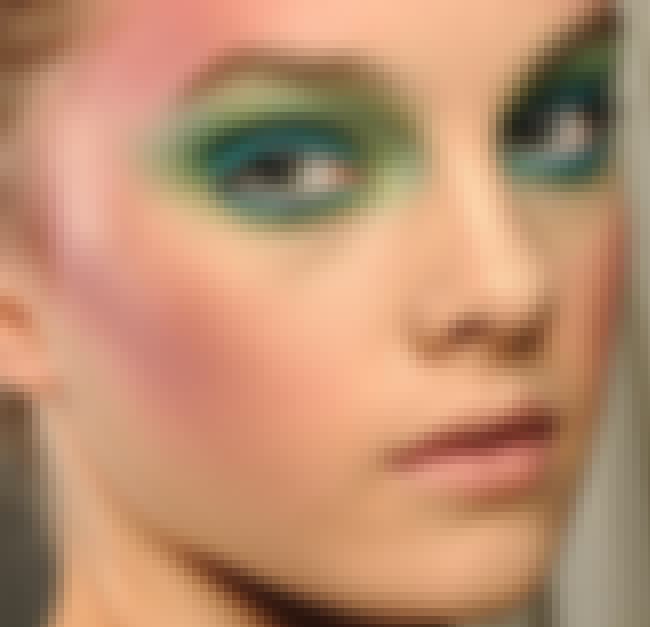 Cyan is another excellent shade of blue that can bring out the most gorgeous tones in your hazel eyes. Cyan is similar to cerulean, but more on the aqua-blue shade of things. I've seen women with hazel eyes wearing light aqua shadows that were incredible - but I've also seen some daring hazel-eyed women wearing a more "electric blue" shade of cyan. This is one of those exotic shades you'll want to experiment with a little before you step out the door. If you get it right, it will be stunning!
*Tip: You can also mix cyan eyeshadow with some shades of green for an added, super-dramatic effect!
see more on Cyan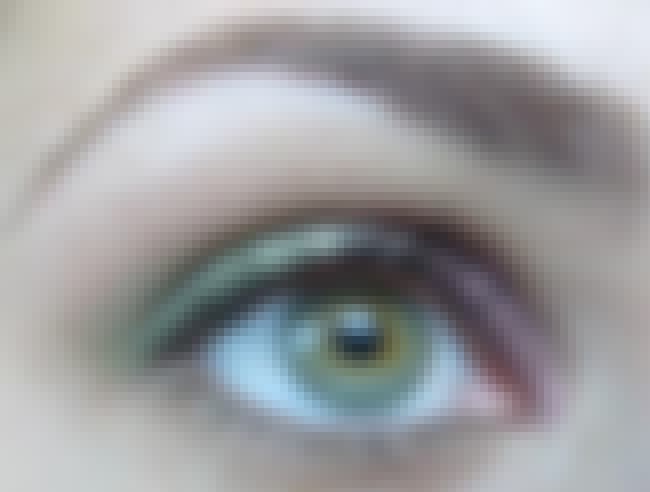 Green eyeshadow shades almost always look fantastic on those with hazel eyes. If the British racing green (on this list) doesn't work out, consider trying other shades in the green family. Forest greens and olive greens look stunning on hazel eyes.
Also Ranked
#4 on The Best Flair Colors on r/TheButton
see more on Green