Eye Makeup

The Best Eyeshadow Colors For Every Eye Color

Makeup is meant to enhance your natural beauty, not distract from it. One way to find that balance is to select an eyeshadow palette that compliments your eye color. You really want to make those peepers pop!
Matching shadow to your eye color isn't exactly intuitive. Picking the right combo has a lot to do with color theory and the color wheel, but it's an art that can be demystified. Whether you have icy blue eyes, gold-flecked hazel eyes, or even super-rare violet eyes, you can find your ideal shades.
Say goodbye to garish eye makeup.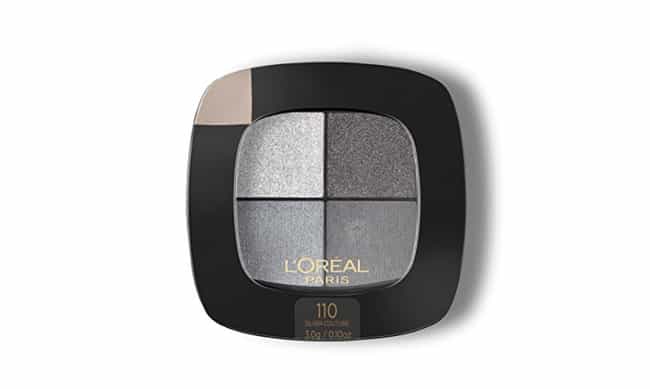 To bring out the cool tones in icy blue eyes, opt for shadows that amplify your color, like silver (with a bit of shimmer) or steel blue. Since light eyes pick up the color of whatever eyeshadow you choose, shades in the same color family intensify your already piercing gaze!
L'Oréal Paris Colour Riche Eye Pocket Palette Eye Shadow in Silver Couture has every shade that a blue-eyed babe could possibly want, while Eye Polish in Inspire by RMS Beauty offers an easy-to-wear cream formula to suit your baby blues.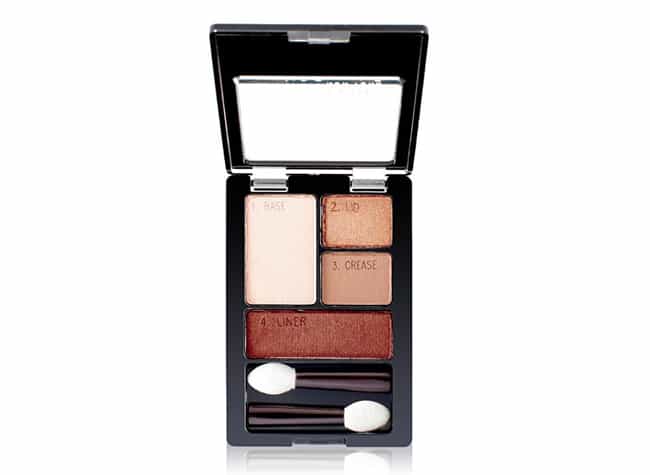 Ladies with blue-gray eyes are lucky. Depending on the makeup you use, you can make blue-gray eyes appear princess-like and clear, or dark and moody.
To bring out the blue tones in your eyes, color theory actually calls for hues in the orange family. Think neutral brown, copper, peach, or coral. Then, add a hint of light blue shadow at the inner corner of each eye to brighten the look! Try Maybelline Expert Wear Eyeshadow Quad in Autumn Coppers on the lid, and CoverGirl Eye Enhancers in Sterling Blue at the inner corners.
For moodier makeup, a smokey eye with gray and black shades is a must. Smashbox Photo Op Eyeshadow Trio in Black Opal has all the shadows you need.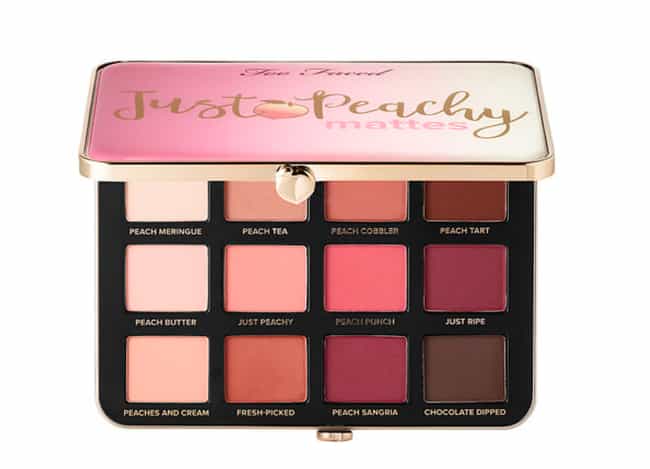 If you have deep blue peepers, you might want to stay away from traditional black eyeliner and mascara. They can soak up the blue tones in your eyes. Instead, opt for dark navy versions to enhance your gorgeous color!
In terms of eyeshadow, peach and salmon are actually the best colors for you. The lighter shades in Too Faced's Just Peachy Velvet Matte Eyeshadow Palette will suit your coloring perfectly.
Then, line your eyes with a navy liner like L'Oréal Paris Infallible Never Fail Eyeliner in Navy and finish with a flick of Diorshow Iconic Mascara in Navy Blue.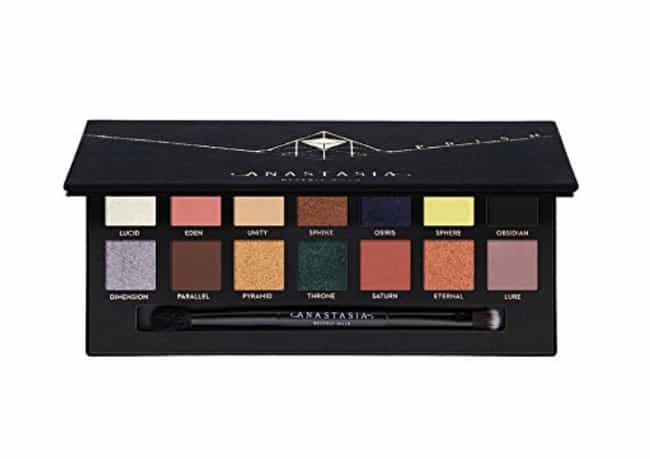 Those with blue-green eyes have options! You can totally alter how your eyes look just by playing with different shadow colors.
Want to make your eyes appear more blue? Choose a cool hue like silver, shimmering blue, or even light lavender. If you want to bring out the green in your eyes, opt for a deep shade of forest green to amplify the green tones and mute the blue. The Anastasia Beverly Hills Prism Palette has shadows that suit any vibe!