Food
The Craziest, Most Delicious Fair Food

25k votes
2.2k voters
480.4k views
20 items
Is there a better summer outing than a trip to the state fair? Don't bother screaming an answer at your computer, because we can't hear you and you're wrong if you disagree. What better place is there to people watch, ride rickety roller coasters, and eat pounds of insane food that you can't get anywhere else?!
Our favorite part about spending all day at a fair is definitely the wacky food that doesn't exist anywhere else in polite society. Insane creations like pickle dogs (for the uninitiated, that's a deep fried pickle with a hotdog inside), and literally deep fried anything are waiting around every corner for your feasting pleasure. If you've never been to a state fair before, you can make the rookie mistake of buying the wrong food and getting stuck with garbage instead of something tasty. That's why we've put this list of the best fair food together. You can thank us later.
With so many state fair food options, it can be tough to choose exactly which artery-clogging delicacy to try. That's why we've created the perfect menu for your state fair feasting pleasure. Some of the items on this list might seem a little weird, but roll with it. Your taste buds will thank you. Vote on which fair food you think is the best, and let us know which one of these monstrosities you've feasted upon. And if there's anything we left off, you better give us the deets!
back to page 1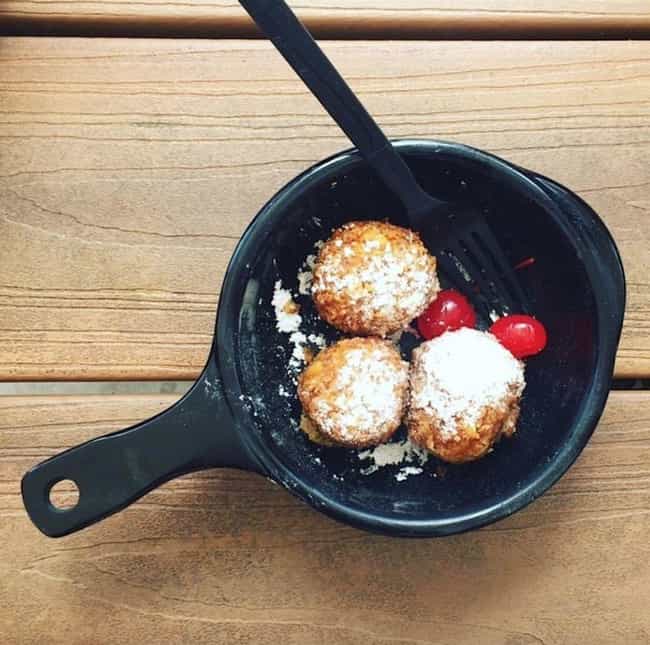 We've been known to mix up a batch of cookie dough just to eat it out of the bowl, so it really shouldn't come as a shock that we're all about this
a crispy, warm, gooey cookie dough covered in chocolate sauce.

Is this delicious?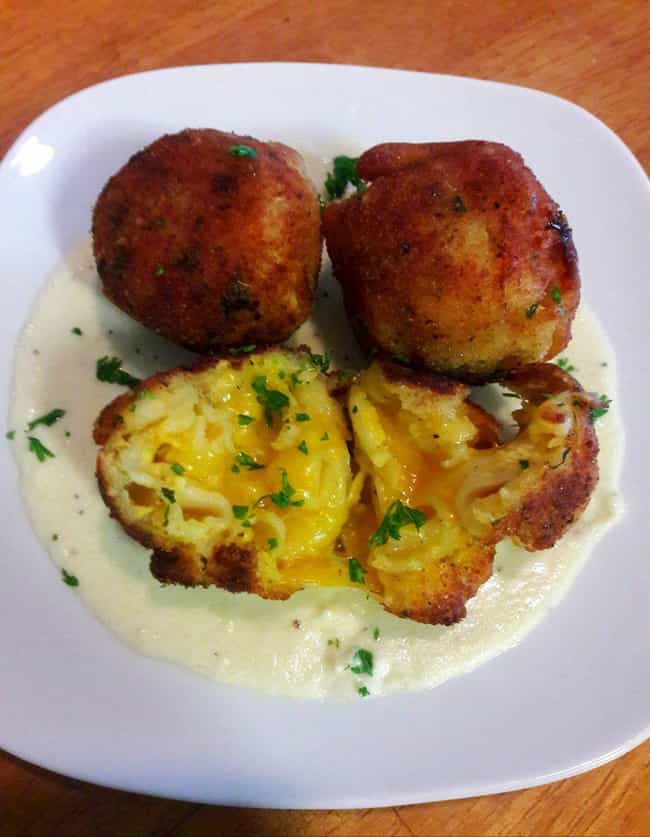 It's like being a kid all over again! Except instead of eating mac and cheese out of that beautiful blue box, you're chomping down on a piece of fried dough filled with liquid gold.

Is this delicious?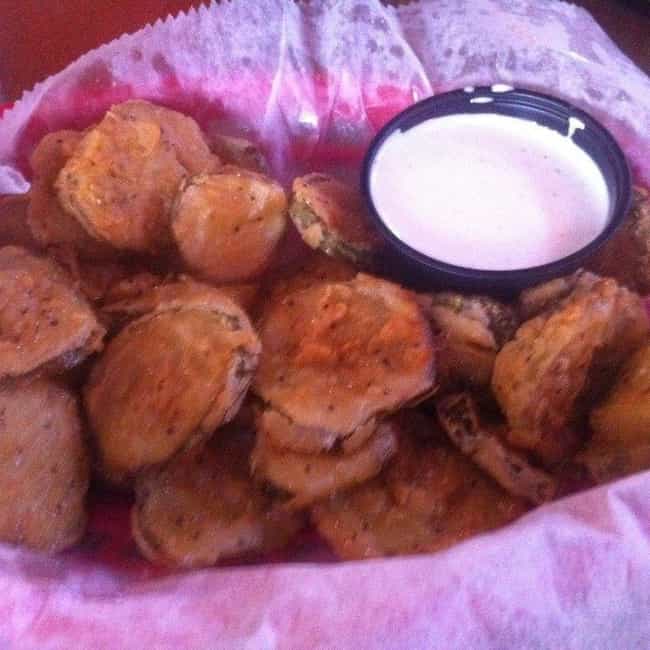 It might be a lot to walk around with, but there's nothing like dunking a slice of fried pickle into a cool tub of ranch to really make you feel like an American.

Is this delicious?
Deep Fried Mashed Potatoes on a Stick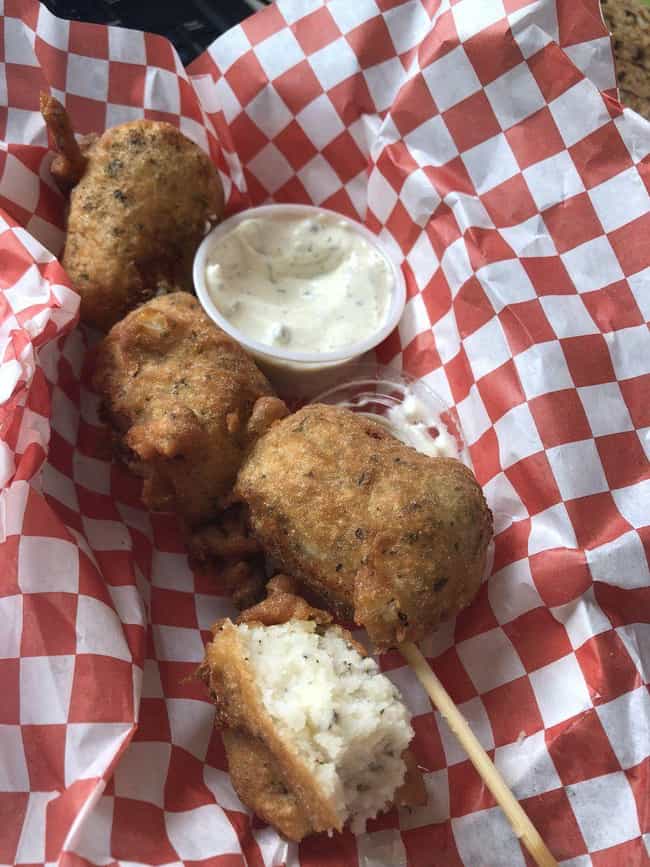 We'll pretty much eat any iteration of potato that you put in front of us. So it's a no brainer that we need to experience the artery clogging beer-battered and fried
bacon-cheddar mashed potatoes at the Tulsa State Fair.

Is this delicious?